A false link to coronavirus is devastating West Bengal's poultry industry
Rumours about the spread of coronavirus through chicken have wreaked
havoc in West Bengal's poultry industry, with losses amounting to
several billions of dollars and thousands of farmers losing their
livelihoods.
"The situation is terrible and cannot be expressed in words. We might be reduced to a pauper existence and be forced to sell everything if the rumours are not stopped," says Habib Ahmed. "This kind of tragedy has never been witnessed before. We are on the verge of being wiped out." The 40 year old, who lives in the village of Gar Mandaran in the Hooghly district of West Bengal, breaks down twice while revealing the magnitude of the damage done to his poultry business by rumours surrounding the spread of coronavirus.
Ahmed has been having sleepless nights of late. He runs a poultry farm with more than 2,000 birds ready to be dispatched for sale, but the false rumours that the virus is being spread by the consumption of chicken has caused huge disruptions in his business. "Buyers are not ready to purchase the chicken. The birds have already grown to their full capacity and will die within a few days if they are not sold. I would incur severe losses and might shut down the business," he added.
He is not alone. In West Bengal, the rumours that coronavirus in humans is spread via contaminated chicken meat have been spiralling – and this has broken the back of the poultry industry in Bengal, which has seen a drastic dip of 40 percent across the business.
West Bengal is the third-largest meat-producing state in the country after Uttar Pradesh and Andhra Pradesh.
According to senior officials from the West Bengal Poultry Federation, the industry offers employment to around 3 million people, with 50 percent employed directly.
The state produces around 24 million kilograms of chicken meat per week out of which 20 million kilograms are consumed in the state, while the rest are sent to the neighbouring states. Madan Mohan Maity, general secretary of the federation, has said: "We have already lost ₹500 crore (US$5 billion) worth of business in less than three weeks while another ₹500 crore is on the cards within a few days. Hundreds of thousands of farmers have become unemployed due to the baseless rumours."
Reflecting his words, farmers say they have been forced to sell their birds without even recovering their production costs. "The market has fallen drastically," says Sheikh Jamaluddin, who also lives in Gar Mandaran. "We purchase a chick for around ₹25 (around 34¢) and sell it at ₹70 (95¢) per kilogram after raising the bird in the coop for 40 to 45 days. But nowadays, it has even been difficult to sell a full-grown chicken for ₹30 (41¢) per kilogram ever since the rumours began. It is impossible to even recover the money spent on their feeding. [It is very difficult to picture our business being profitable] in the present situation."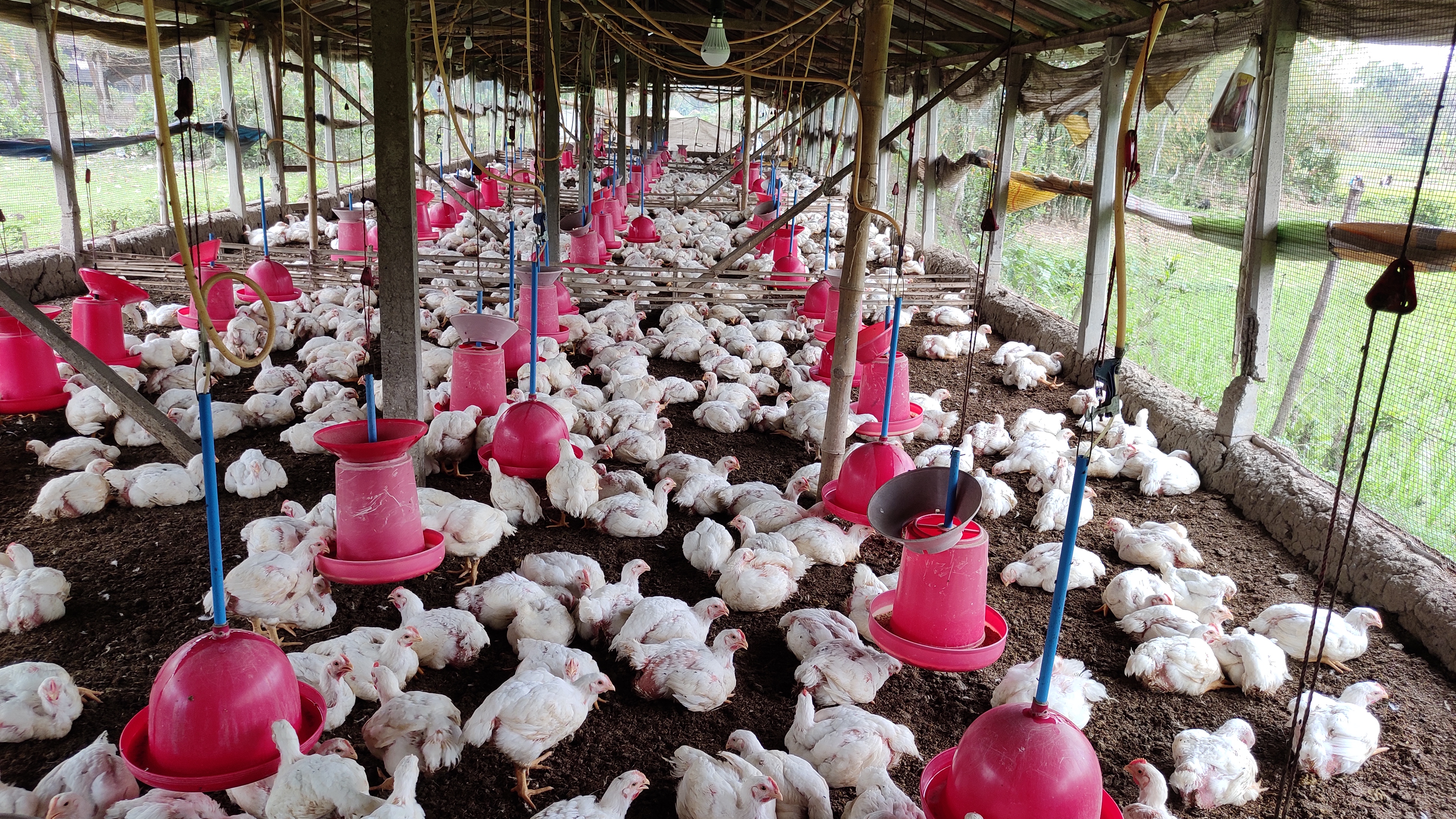 The 40-year-old recently received a supply of nearly 1,100 chicks from a private firm but is now finding it difficult to feed them. "I have limited resources," he says. "It is difficult to feed them as thoughts of the birds not getting sold have been haunting me. How can I invest when the writing is clearly on the wall?" He adds: "The situation has turned so bad that some farmers are destroying the eggs or killing the chicks to avoid feeding them."

Sensing the seriousness of the situation, several farms across Bengal have stopped buying fresh chicks after disposing off the old stock. "It's better to stop business than to face heavy losses," says Nasir Khan, 50, a poultry farmer in the East Midnapore district of Bengal. "We would rather prefer to sit idle for a few days and do odd jobs for a living, rather than to lose everything."
He blames both traditional and social media for fuelling rumours and destroying poultry farmers' businesses. "Some mischievous people posted images of worms in a butchered chicken and claimed it was caused by coronavirus," says Khan. "The message went viral on social media; it created a panic. The newspapers and television are equally to be blamed – they have added fuel to the fire without confirming from health experts whether the virus and chicken-meat have any relationship."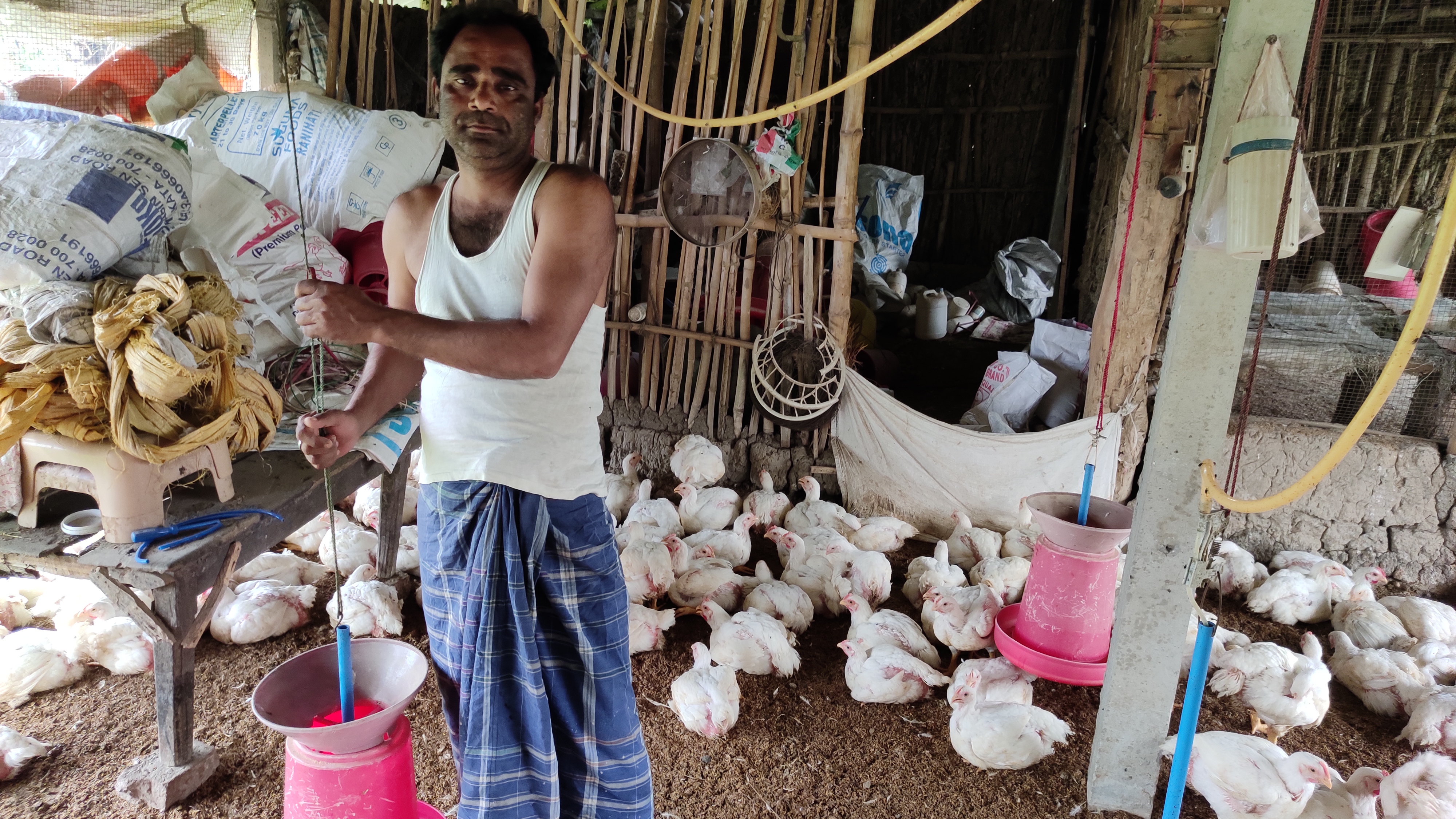 The panic has reached such an pitch that a farmer in the Indian state of Karnataka recently buried 6,000 chickens alive after rumours about coronavirus had hit his sales badly.
In early March, the Union Ministry of Animal Husbandry clarified that chicken may be considered safe in relation to the coronavirus outbreak.

The ministry made it clear that poultry was not found to be involved in the transmission of Covid-19 to humans.

"I have not eatent chicken for the past 15 days"

--
Customers concede that continuous speculation in media about the spread of virus has created panic in their minds forcing them to stay away. "Normally, I consume chicken three times a week but the news that the virus is spreading through chicken has put fear in my mind," says Rituporna Das, 35, a homemaker in Kolkata. "I have not eatent chicken for the past 15 days."
Despite such clarifications from the Indian government, traders say that the business is facing a continued downfall. "Even a month ago, I used to sell around 700-800kg of chicken every day but now it has dropped to around 200kg. The selling price that hovered around ₹180 ($2.44) per kilogram has now dropped to just ₹50 (0.68¢) and still people are not eager to eat chicken," says Uttam Pore, 45, a shopkeeper and hatchery owner. "The banks are not willing to give loans to poultry traders as they are apprehensive about non-payment. Wedding ceremonies and other celebrations have scaled down demand for chicken and are preferring for mutton and fish, which has led to an increase in their prices."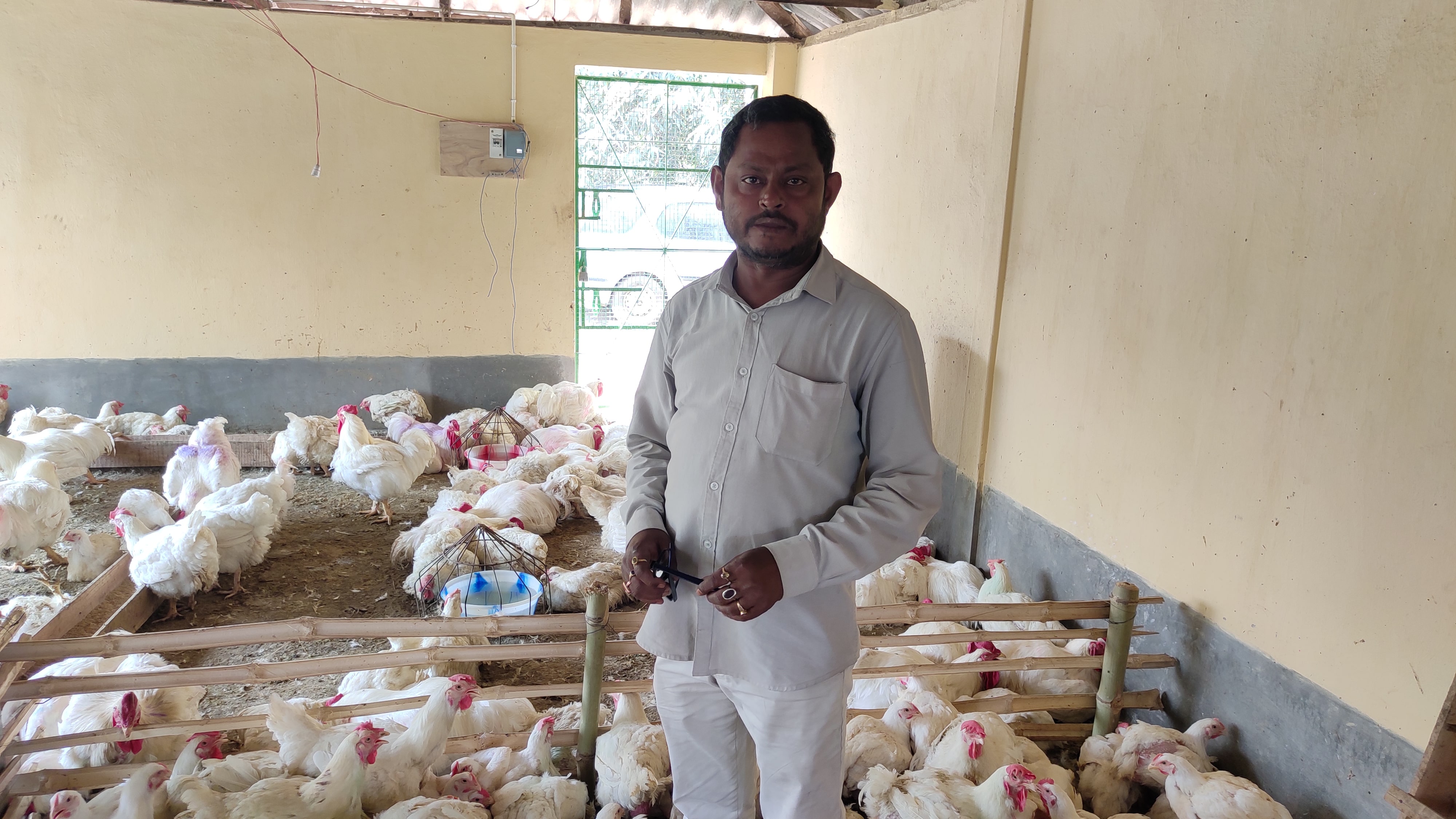 Maity says that creating awareness is the only way for the industry in West Bengal to survive the crisis. "The traditional and social media should stop fuelling rumours and focus on driving home the point that chicken causes no harm," he says, "and rather that the consumption of eggs and chicken are good for health. The message should reach each and every individual – then can the industry survive."