Chick Anaemia Virus - The Hidden Menace
It is widely accepted in many parts of the world that chick anaemia virus (CAV) can have a serious economic impact on the poultry industry through direct clinical and potentially even more damaging, sub-clinical disease, writes Dr Stephen A Lister from Crowshall Veterinary Services.
CAV was first identified in 1979 and since then has been found in all parts of the world where poultry are kept commercially. The causal virus is a very small circovirus, resistant to acid pH, ether, chloroform and heat.
Vertical Transmission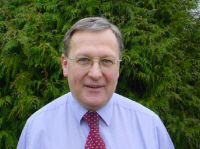 Stephen A Lister, BSc BVetMed MRCVS from Crowshall Veterinary Services
The disease it produces is important clinically through increased mortality, costs of treatment from secondary infection and poor growth. Classical infection is from breeders infected in lay, which transmit the virus vertically to give disease in broiler progeny at 10 to 14 days of age. Mortality may reach 60 per cent. Affected broilers are stunted, pale, show morbidity, severe skin infections, fungal infections and general immunosuppression. Affected chicks are produced for three to six weeks after the infection first enters the susceptible breeder flock. It is estimated that the disease may cost the US industry alone some $50 million each year!

The full blown clinical disease is thankfully now quite rare in many countries where breeder flocks tend to get infected in rear, or are vaccinated and have developed at least partial immunity before lay. This prevents, or lessens, the chain of vertical transmission. Most companies have monitoring or vaccination programmes in place to try and ensure broad protection through the breeders.

A better understanding of the disease and the use of vaccines has dramatically reduced the occurrence of clinical disease. However, work, by researchers at the Stormont laboratory, Ireland suggests that insidious loss of broiler performance through sub-clinical infection may be of equal, if not greater, economic significance.
Horizontal Transmission
All ages of broiler are susceptible to infection, but this is thought to greatly decrease with age after the first two to three weeks of age. It was thought that if the early danger period could be covered by maternal antibody from vaccination or previously exposed parents, then the progeny ought to be protected. However, a lack of uniform antibody being passed on by the parents, and the effects of other immunosuppressive agents, may compromise this protection. It is known that co-infection with CAV and viruses such as Marek's disease virus, Gumboro disease virus and reoviruses delay the protective age resistance effect. Chicks are then more susceptible to horizontal infection with CAV for a longer period.

Natural infection of breeder flocks or poor vaccination, especially when vaccines are administered via the drinking water leads to very variable and often low antibody levels in breeder hens and hence their broiler progeny. As a result a significant number of broiler chicks are hatched with little or no protective antibody from breeders thought to be protected. These chicks are at great risk from horizontal infection from hatching onwards.

These effects have been suspected for some time with the identification of antibody to CAV in broilers at slaughter. This means they must have met infection with the virus during their life as a broiler. Such horizontal infection can be passed on to the susceptible chicks by chicks that were infected in the egg (either from the same flock code, or other code mixed in the hatchery or early on farm), or from infection picked up from the environment by the susceptible chicks with little or no antibody. This resistant virus can persist on broiler farms despite standard cleaning and disinfection procedures, as many disinfectants have little, if any, effect.
Stormont Investigations
Some excellent work at the Stormont laboratory has helped to highlight and quantify the effects of this horizontal infection in what might otherwise be considered "clinically normal" broilers. Workers used a powerful broiler database established in 1984 to investigate the problem. This database enables single house comparisons of broiler flocks, looking at over 40 different production and performance parameters. Investigations during 1989 examined 50 broiler flocks involving some one million birds, comparing 25 flocks which showed antibody to CAV at slaughter against 25 flocks without any antibody. All were the progeny of infected parent flocks, and hence the more classical vertical transmission leading to clinical blue wing/gangrenous dermatitis syndrome was not involved. These were clinically normal flocks with unexceptional mortality.

However, comparing production parameters for the two groups revealed some significant and important differences. The flocks which had not met CAV infection during their broiler life and were antibody negative showed the following:
2.0 per cent better FCR
2.5 per cent better average weight
13.0 per cent greater net income
The research workers concluded that:

"...sub-clinical CAV infection has a substantial statistically significant effect on commercial broiler performance and profitability."

Hence sub-clinical infection with CAV leads to highly significant economic losses. So, whilst effective vaccination of breeders is highly desirable in preventing the more obviously devastating disease, other approaches must be considered for broilers on the ground. This approach must be aimed at preventing susceptible chicks from coming into contact with CAV infection on the hatcher tray or broiler farm. Secondly, challenge with potentially immunosuppressive viruses such as those of Mareks disease and Gumboro disease must be reduced or prevented, to avoid any compromising of broilers' ability to resist subclinical CAV infection.

This can only really be achieved through an effective and appropriate cleaning and disinfection procedure, using products with a proven track record against these resistant immunosuppressive viruses.

A positive and practical approach must be to remove the residual site contamination through the implementation of a comprehensive infection control regime, both for continuous protection and terminal disinfection.
Continuous protection
Tests conducted at CVL Weybridge, UK, have produced specific data to show that the broad spectrum virucidal disinfectant Virkon® S (DuPontTM) is effective against CAV at a dilution of 1:250 . To combat the disease, DuPontTM recommends that close attention is paid to the cleaning and disinfection of water supplies, drinking systems and equipment.

Effective sanitisation of the water system will obviously help to reduce challenge, especially in older, more conventional, bell drinkers, or nipple cup systems. DuPontTM advises that, at the correct dilution, Virkon® S is safe to use as a regular addition to water lines. Continuous proportioning of this product into the drinking water will prevent the spread of primary viral agents, should the water become contaminated by infected birds.

Continuous protection of stocked housing is vital to minimise challenge from external sources. Foot and wheel dips should be in place at the entrance to all housing, visitors should be issued with protective clothing and required to wash their hands with a suitable antiseptic soap.
Terminal disinfection
Following the removal of the flock, the housing is emptied of equipment, dry cleaned thoroughly, then cleaned with a barn cleaner. After cleaning, the housing should be disinfected using a broad spectrum product such as Virkon® S. All the removed equipment must be cleaned and disinfected before being replaced.
March 2008