Foreign intelligence: new imaging tech aims to make production-line pollution a thing of the past
Aside from disease, foreign bodies that find their way into poultry processing is a major cause of product recalls and discards.
Recalls of poultry products still abound today around the world. Most of them are due to the presence of Salmonella or other pathogens, but many, including three recalls in Europe and another three in the United States so far this year, are due to the presence of foreign materials such as plastic and metal. Recalls obviously cost money and waste resources, and also negatively affect the reputation of companies and even entire sectors of food production. However, a cutting-edge scanning technology being used in many industries is helping to reduce recalls related to foreign materials. It's known as hyperspectral imaging. Sensors detect bands across the visual and non-visual electromagnetic spectrum and the unique electromagnetic "fingerprint" of any material (meat, bone, plastic, metal) can be determined, making it easy to detect any foreign objects.
The process involves large amounts of information being gathered and processed instantaneously, making it well suited to automated situations where the data can be acted on in real time. Food production lines constitute one such area in which the technology can be effectively applied, but there are many, many more.
In agriculture, hyperspectral imaging is being used to detect stones, shells and other foreign material in nut packaging lines and also to identify defective potatoes. The tech is also being explored to determine crop plant health, and to tell whether there are animal proteins and contaminants in livestock feed. In human medicine, early diagnosis of retinopathy and other eye diseases is being explored. Additionally, with hyperspectral imaging, geological samples can be quickly mapped for various minerals. The tech is also being used to monitor emissions produced by power plants, waste incinerators and other types of factories, to detect temperature differences in many types of situations, to analyse currency and for remote sensing, including military surveillance.
No place to hide
"Current mechanisms to detect and remove undesired organic material and foreign objects [in poultry and meat processing] are limited and/or ineffective," notes Heather Galt, vice president of marketing at P&P Optica, a hyperspectral imaging technology firm based in Waterloo, Ontario, Canada. The firm started trialling its Smart Imaging System in both Canada and the USA over two years ago in a number of different applications (poultry, meat and produce). "For example, visual inspection is an inconsistent method of removing unwanted items," says Galt. "Line workers who are tasked with the manual removal of items may miss small extraneous materials and may actually contribute additional extraneous materials - for example, when scissors accidentally clip off small pieces of rubber gloves."
Similarly, scanning systems that use X-rays are also limited in their effectiveness; Galt notes that they don't detect materials such as plastic and are also not able to identify small pieces of bone or cartilage. And obviously, metal detectors are only able to identify metal fragments. In the end, even companies that deploy all of these traditional sensing systems may still miss foreign materials.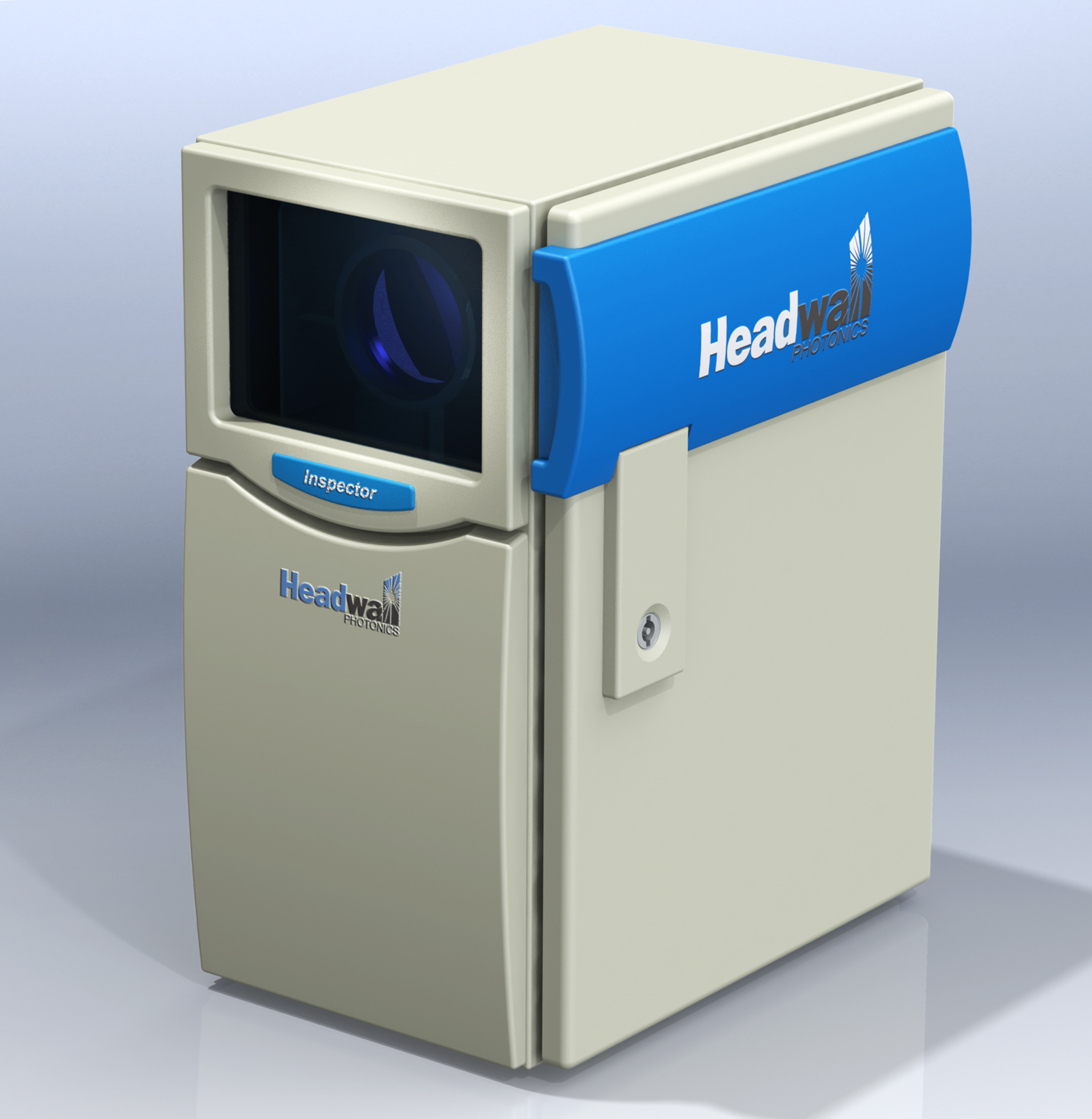 In poultry processing, hyperspectral imaging is not only being used to detect and remove dangerous foreign materials, but some meat processors are using hyperspectral imaging to make sure, for example, that bits of sausage casing are all removed when sausage is sliced in order to sell it in snack format. Some systems also allow food processors to assess and manage the compositional quality of their products, identifying for example, the amounts of protein, fat, bone and water.

The most common sources of foreign materials found in poultry products are bone, ligament, cartilage, hard plastics, nitrile plastic (rubber-glove material), wood, stone and glass. Gerhard Stanzel, hyperspectral imaging technology specialist with Stemmer Imaging in Germany, notes that not all foreign materials can be recognised by hyperspectral imaging directly, but that since each meat has own spectral signature, that can be compared to any contaminants, and everything "non-chicken", for example, is typically easily identified.
He says contaminants in food processing plants can come from plastic boxes, gloves, pallets, packaging material and even "lost objects". Indeed, in June 2017 in Canada, chicken-breast nuggets made by major processing firm Maple Leaf were recalled due to the potential presence of pieces of a pen.
Broader applications

Stanzel adds that while the use of hyperspectral imaging has already led to improved food safety and quality through the detection of foreign materials, it is also being used to detect much more.
EVK of Austria for example, employs it to detect wooden-breast syndrome in chicken meat, which costs meat companies large amounts of money every year. The firm states on its website that, traditionally, workers have to try to detect the wooden-breast defects by touch, because many observable differences between normal and wooden chicken breasts do not necessarily correlate with the actual defect being present.
Headwall Photonics in Massachusetts, USA also uses hyperspectral imaging for detecting wooden breast, as well as fecal contamination. President and CEO David Bannon says the system also "embeds algorithms for diseases such as septicemia and toxemia". Several years ago, Headwall Photonics entered an exclusive licensing agreement with the US Department of Agriculture's Agricultural Research Service for hyperspectral technology patents related to poultry processing, following years of collaborative research. These patents relate to disease detection at high-speed line rates to comply with food safety regulations.
A partial list of recalls of poultry and egg products in Europe and North America involving foreign objects over the last two years
EU – from the European Commission's Rapid Alert System for Food and Feed (RASFF):
September 2018: plastic fragments in frozen chicken nuggets made in Lithuania;
July 2018: plastic particles in frozen chicken nuggets made in Spain;
June 2018: plastic fragments in chicken sausages made in Austria.
USA – from the US Department of Agriculture's Food Safety and Inspection Service:
September 2018: Wayne Farms recalled about 439,000lb of frozen, fully cooked chicken products that may have been contaminated with extraneous materials, specifically metal pieces;
June 2018: Tyson Foods recalled over 3,000lb of frozen, breaded chicken products that may have been contaminated with extraneous materials, specifically soft plastic;
May 2018: Ruiz Food Products recalled about 51,000lb of frozen breakfast burritos that may have been contaminated with extraneous material (reports of plastic pieces).
Canada – from the Canadian Food Inspection Agency:
October 2017: Sultan of Samosas chicken tandoori and chicken paprika samosas recalled due to pieces of metal;
August 2017: Maple Lodge Farms recalls chicken frankfurters due to the potential presence of bone fragments;
June 2017; Maple Leaf chicken-breast nuggets recalled due to the potential metal and plastic.