H&N's KAI – why it's revolutionizing rearing and production management
The worlds' first real farming assistant based on artificial intelligence with functionalities that go way beyond data collection
Whether you are breeding layers or producing eggs, KAI puts you in full command of the entire farming premise at the push of a button or the swipe of a finger. Like a high-end fitness consultant, KAI proactively tells you exactly what to do and when to do it, so as layer breeders or egg producers, you can stay your course safely, manage tasks super-efficiently and get ahead of local markets more easily than ever before.

Farming may often feel like wearing many hats at once and needing to be at three or more places at the same time. A second pair of hands would come in handy as well, because you are always spread thin between all the tasks your business requires. But now there is a little big helper with great power: KAI.
A reliable secretary and task supervisor, a strong and versatile handy-man, a skilled veterinarian, an experienced nutritionist, a knowledgeable keen assistant that never stops optimizing, and altogether a reliable, capable and committed staff member that can work hard 24/7, 365 days on end, keeps track of everything, keeps an eye on critical data and procedures and frees up much of your time - KAI rolls all these many jobs and abilities into one. KAI is almost like a real person, just better!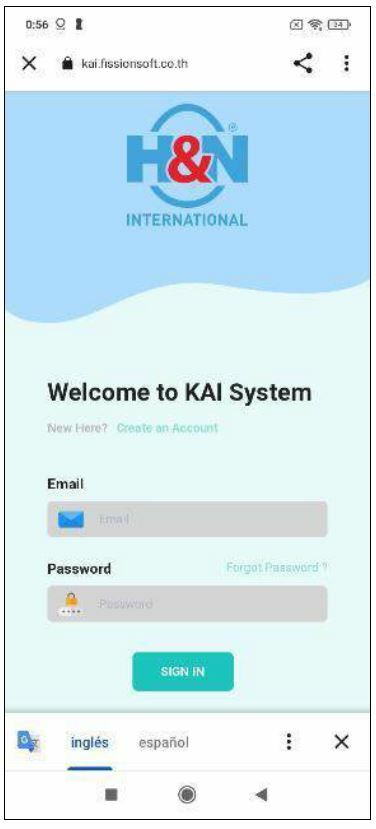 There are (at least) five good reasons at hand for using KAI:
1. Delivering on the key value proposition with multiple extra benefits
KAI is a real farming assistant and a digital poultry expert. It bundles 75 years of genetic and technical knowledge and ongoingly calibrates this knowledge further and further with every new day and every new data entered.
KAI comes equipped with all target goals and benchmarks per H&N breed that are also available in the downloadable management guides. But if you have no time to leaf through these before making your own decisions, KAI has the data on board for you. KAI checks your results against the benchmarks and proactively gives advice what to adjust, how to exceed, where to develop and how to broaden your results.
2. Simple, intuitive, anticipating your needs
If you can operate a smart phone running on iOS or Android you can operate KAI, too. KAI is easy and intuitive and has been designed for a most comfortable user experience. It tells you exactly what action item or procedure is due at a certain point in rearing or production. And KAI also tells you precisely what to do at each step in the life of your birds. Alerts will remind you when certain activities need to be undertaken, have been forgotten or if any problems may be developing. Additional recommendations enhance the spectrum of consultative actions that KAI offers.
You get to better data much faster, and you don't have to transfer data and measurements manually into excel sheets anymore, and then try to make sense of everything in lengthy hours of spreadsheet-grooming.
3. Exceeds your expectations
KAIs' backbone is a multi-relational database that gets better and better with each data entered and each interaction filed. KAI is flawlessly scalable and adapts itself exactly to your farm and the needs of your birds. That way you and your entire production structure can start to work in an orchestrated way considering for instance local feed availability and quality, nutrient requirements at a certain period of development, desired egg size and egg mass.
4. Resonates with your true needs
Business is about making the numbers and we all know that! But have you ever secretly wished you just had more time for everything? That things were just a little easier, clearer from the start? Easier to execute? Without first reading manuals and studying lengthy brochures page by page when you feel pressured by a problem or have a quick question?
KAI offers all that to you – the solution works like a true employee in your team that supports you from day one and better each day. It won't need lunch breaks, holidays or ask for a raise. All that KAI needs, is your cell phone charged and connected!
5. Changes your (and your birds') life for the better – why KAI is a quantum leap for all users
Using KAI means eliminating failures, insecurities, speculations, guestimating and management by rule of thumb – unless you decide so. Because KAI tells you exactly what to do and when to do it.
When you are a newcomer in business KAI will help you from day one to run your business professionally. When you are an old-stager with lots of experiences under your belt you will likewise appreciate how much faster information and analysis can be done now and how easy that is. Save time (and nerves) on training staff and reading manuals because KAI is self-explanatory.
In a nutshell KAI offers the way to more profit and more leisure time to enjoy. For sure, your birds will love KAI and certainly your family as well, because KAI helps you to run your operations much more easily, time efficient and fast.