IKEA: building a 'better' future for food sustainability
Better known for its flat-packs, furniture giant IKEA has quietly become a leading force in the future of sustainable food
Words Lesley Mitchell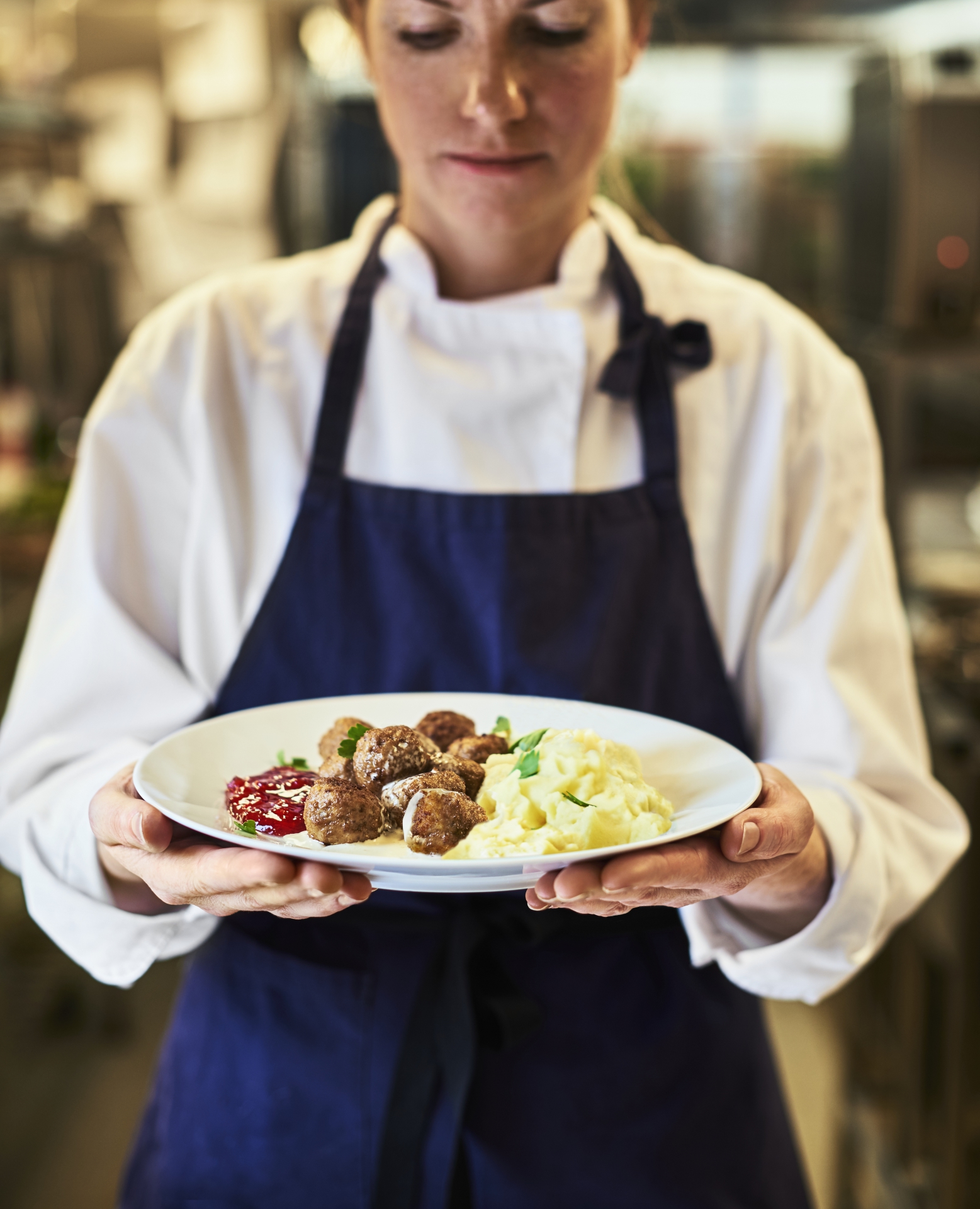 ALL ENCOMPASSING| IKEA aims to serve its 'Better' sustainable meals across its food service offerings
Its iconic Swedish meatballs might be the reward for a hard day out shopping, but behind the fast-food counter is a range of experts rethinking the company's entire food strategy for, in its words, the "Better". Here, we take a closer look at what's shaping IKEA's thinking, and how its new approach to the food on your plate aims to transform the world we live in.
With 415 store restaurants worldwide, IKEA is now a major player in the "quick service" or fast-food sector, with its food division turning over €2 billion annually in 2017. What started as a way of encouraging shoppers to feel good and spend more in stores has become a foodie destination in its own right. IKEA's approach to sustainability has, for some time, focused on "people and planet", dealing with core issues from sustainable forestry to child labour. But with an increasing focus on food, what does this mean for the humble chicken?
By 2015 IKEA had begun its journey towards adding "animals" to its list of priorities, becoming the biggest food service provider of sustainable seafood. At the same time, it began to re-evaluate its entire approach to animal protein, culminating in the January 2018 announcement of its 'Better' sustainability programme, with chicken the first species out of the gate.
What does IKEA mean by "Better"? Jacqueline Macalister, health and sustainability manager at IKEA Food Services AB says, "We believe in a new vision for the food industry. One that positively impacts the lives of people, the planet and also the lives of animals. Our goal is to source fewer animals, but to make sure those we do source are raised responsibly. We believe that animals should live decent lives."
Jacqueline Macalister | We believe in a new vision for the food industry
Dr Priya Motupalli, sustainable sourcing specialist at IKEA Food Services AB, described the company's approach: "The Better programmes are holistic, and they frame our vision for sustainable agriculture. The animal welfare criteria sit in the centre, but we are also interested in public health and our environmental footprint at the farm level."
The programme emphasises specific requirements for poultry production systems, including the indoor environment, breed outcomes and health management. It aims to provide a significant step up in welfare terms from current industry norms. Maximum stocking density is set at 30kg per square metre (around 13 birds per metre at slaughter weight), daylight hours reflect a natural day length to allow birds to rest and environmental enrichments such as perches and pecking objects like straw bales are required. Breeds will be selected for slower growth. The aim of these new requirements is to achieve tangible animal welfare outcomes, such as better leg and respiratory health and better quality of life for the birds through encouraging natural behaviour.
But this is not just a welfare programme. Antibiotic use and climate change mitigation are two of the global poultry industry's biggest sustainability challenges, and the IKEA programme signals clear movement on these. The plan will phase out routine antibiotic use by its suppliers by 2020, with a complete ban on key antibiotics that are critical for human health from 2025. A shift to deforestation-free feed, mainly sustainably farmed palm oil and soy, must be achieved by 2020 in Europe and North America.
"We try to look at the connections rather than just the trade-offs, whether it be antibiotic use or manure management. We think about it from a systems perspective, focused on how we can solve these challenges in a joined-up way that doesn't push animal welfare off the table," says Dr Motupalli.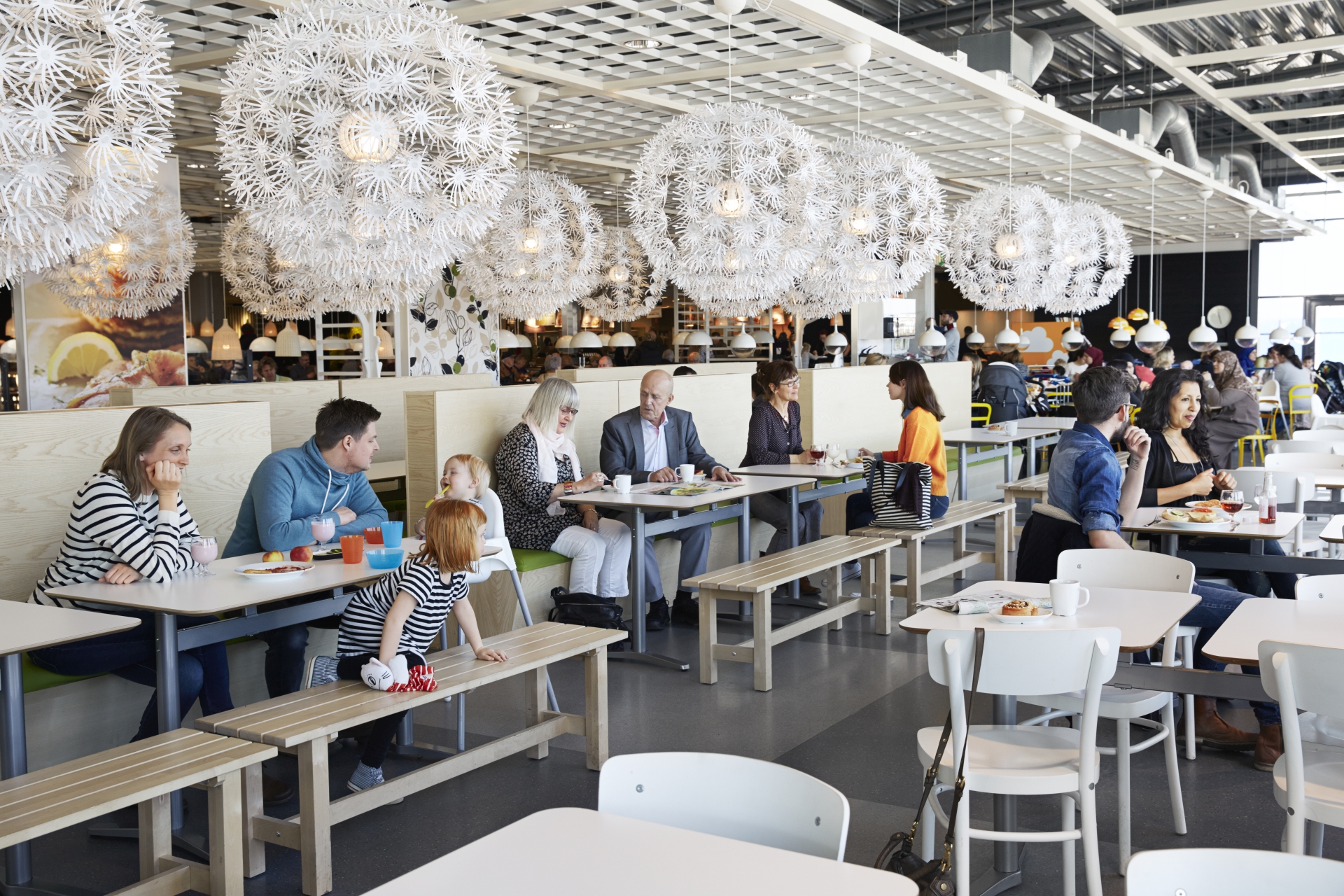 IKEA | The company's global approach to sustainability and animal welfare will apply across its 415 stores
Øistein Thorsen, director of FAI Farms, a global sustainable farming consultancy, worked closely with IKEA to develop its Better sustainability programme. "Our [FAI's] strategic approach is focused on driving meaningful improvements across supply chains," explains Thorsen, "mitigating risks and realising long-term business benefits for our partners by inspiring producers to meet and exceed key performance outcome measures - rather than telling farmers how to farm."
IKEA's new approach has not been received without controversy. In October 2017, Compassion in World Farming challenged the company for pulling out of its "Good Chicken Award" standards. And 2018 has seen the launch of a global animal welfare campaign, the "Broiler Ask", from 25 animal protection NGOs, including CIWF and RSPCA. It aims to raise the baseline for chicken welfare by securing commitments from major food companies. RSPCA campaign manager Claire Williams notes that the Broiler Ask, "provides clarity, especially for customers who would be assured that [food companies] are openly committed to addressing the most pressing welfare concerns associated with chicken production, in a challenging yet realistic time frame. Such a move would help improve the welfare of tens of millions of broiler chickens every year."
How does IKEA's plan measure up to these new welfare challenges? While IKEA has not signed up to the Broiler Ask, FAI's Thorsen notes: "The requirements in IKEA's programme are directionally aligned in vision and intent to the NGO campaign."
"We have designed the programme to be outcomes led, so it delivers our key animal welfare parameters on-farm," says Dr Motupalli.
There is no doubt IKEA's ambition for sustainability impact is huge, as it commits to adopt its new Better approach worldwide, across all its markets and all farmed species it sells. This presents a major challenge, especially where there is no model yet for higher-welfare production systems, but also a huge opportunity to drive welfare forward in the production sector. As Thorsen notes, IKEA's new production standards "will bring more volume and critical mass to higher-welfare producers - hopefully helping to trigger wider systemic change in the sectors".

In just a few short years, animal welfare has gone from a niche business afterthought to a central component of food sustainability. While tools like the Business Benchmark on Farm Animal Welfare show the food industry still has a long way to go, IKEA's leadership in building welfare into the heart of its business sustainability strategy shows this issue is surely here to stay.
This article originally appeared in the May 2018 issue of Poultry Digital Magazine