Investor insight into animal health innovation
Dr Joachim Hasenmaier discusses investment opportunities at the 2019 Europe Animal Health Investment Forum.
Animal Health Investment Europe is a premier investment forum showcasing the most exciting investment opportunities in animal health and nutrition and connecting those businesses with financial investors and strategic corporate partners. Taking place 26 and 27 February, the forum promises to be an exciting insight into innovation in nutritional health, data analytics, sensors and diagnostics.
The Poultry Site has procured a host of investors and emerging innovators taking part in the forum to talk trends, technology and turning startups into thriving businesses in the pig and poultry sectors.
This week, we spoke to Dr Joachim Hasenmaier, Head of Animal Health Business Unit, Boehringer Ingelheim and member of the Boehringer Ingelheim Board of Managing Directors.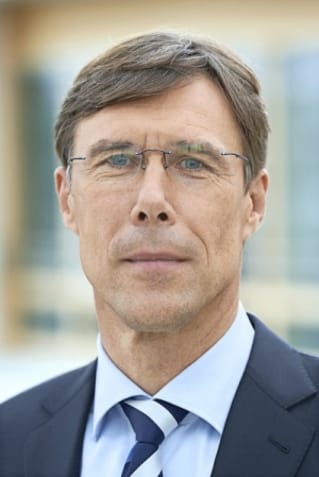 Joachim Hasenmaier, Head of Animal Health Business Unit, Boehringer Ingelheim
What factors influence your decisions to invest in companies developing new products for the pig and poultry industries?
In general, we look for companies and technologies that complement our prevention strategy. If we invest, the offering has to be novel and add value to our customers beyond current solutions. Needless to say, we are looking for opportunities that have significant future growth potential.
However, a big piece of our investment goes into our own research and development to develop leading solutions in the poultry and pig segments, among others. This is in line with our main focus: prevention; and prevention is becoming increasingly important.
What qualities do we consider? Sharing our disease prevention vision and complementing our current offering regarding prevention of pig and poultry diseases is paramount for our decision. We believe that in the near future we'll have to, and we'll be able to, raise animals without antibiotics, or use them only exceptionally. That will also require new ways of raising pigs and poultry as well as improved ways to prevent diseases and to guarantee animal welfare and food safety.
Which of the United Nations Sustainable Development Goals most influence your investment decisions?
Sustainable development is at the heart of what we do. We are a family-owned business, passed on from generation to generation. However, this can only happen if we are sustainable and contribute to a sustainable world. Looking at the sustainable goals, I see a few key ones for us as an animal health company. For example:
No poverty – there are many areas in the world where people's livelihood fully depends on an animal. If they lose it, they lose their existence. The animal health industry supports this goal at its core.
Zero hunger – this goal ties to good health of humans as well as healthy animals. I often say that if animals are healthy, humans are healthier too. Animals play a key role in our nutrition and for many farmers who supply food to this world they represent a living.
Another key topic for us concerns responsible consumption and production. There's a big debate about the need for a sustainable planet but for example, many resources are being used for animal protein production. So efficient animal protein production and having a balance of animal protein and other sources of nutrition is key. We in animal health are part of that.
Last but not least, partnerships for the goals. We are essentially serving our customers, our part of an ecosystem, and want to bring new innovative novel technologies to them; some of these solutions can be only achieved in partnership.
How does your client-base influence your investment and development?
We want to serve our existing customers but of course, we also have to anticipate how our customers evolve, be it due to influence by external trends or otherwise. Simply put, the needs of our customers of today may not be their needs tomorrow. We need to take that into consideration.
Which trends or up-and-coming technologies is Boehringer Ingelheim prioritising in 2019 and beyond?
In the Boehringer Ingelheim Animal Health Business Unit, we have almost two separate businesses – companion animals and livestock. One of the key trends in companion animals is the role pets play today. They have become family members, so willingness and ability to take care of them is a huge trend. We need to be able to protect them from diseases through vaccines, anti-parasitics and innovative products; in addition, as they get older, they may develop chronic diseases, and we need to be able to help with therapies. This is another trending area calling for innovation.
In livestock, the key trend is the requirement to breed livestock and produce meat in a sustainable way. We see the future of livestock in disease prevention. Consumers seem to have lost trust in how protein is produced and we have the responsibility to rebuild that trust. This may be through industry transparency, focus on sustainability and food safety, to mention just a few aspects.
We have to contribute to animal welfare and disease prevention but also provide farmers tools so that they can have a good living and supply food at affordable prices. Speaking of tools, we are currently trialling a few including Mobinostics – enabling veterinarians to provide on-site diagnosis in less time – and SoundTalks – providing swine farmers and veterinarians with a solution to monitor pig barns for early signs of respiratory distress.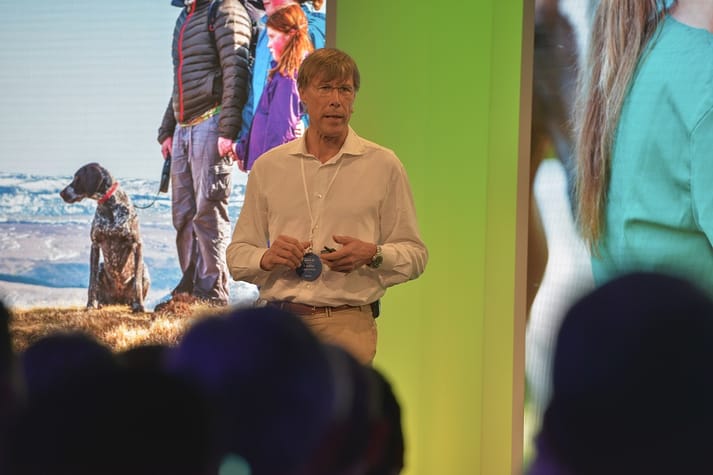 What are you personally excited about looking forward to the Animal Health Investment forum in February?
What we are defining as the animal health industry has broadened substantially and will continue to do so. Having other businesses at the conference, beyond the scope of classical animal health companies, such as corporate clinics, retailers, companies that focus on alternative sources of meat as well as others, widens our horizons. We have to invest in and anticipate the future, and here we have a great opportunity to look into the future.
We live in a technological age and this event is a great platform to meet tech companies in the animal health space. We are open to discussions about how we can enhance our core business, ie, anti-parasitics, vaccines and therapeutic solutions as well as other categories such as health monitoring, diagnostics and wearables. Seeing this broad spectrum in the area of managing animal health gathered in one place is exciting.
Looking back at previous investments, which projects stand out as success stories, and which ones did not take off as might have been expected?
Overall, we have been making big investments in disease prevention through vaccines and that has paid off 'big time'. In addition, one of our largest investments was the Merial acquisition – we are over two years into the integration process and consider it a big success. It's brought us well into the pet and poultry sector and we couldn't have built that position on our own.
Are we making investments that have not paid back yet? Absolutely. In the past couple of years, we have invested into novel technologies and although up to now we have not been able to get return on these investments, these projects take a long time to demonstrate their value. But we believe it's the right thing to do. This is exactly the advantage of a family business. If we believe something is important and there is a better solution possible for our customers, we are privileged to be able to accept longer payback periods and go for it.