Most Australians want reform to animal welfare regulations, report finds
RSPCA Australia and a Federal Department of Agriculture find that most Australians want better animal welfare standards.
The Poultry Site speaks with RSPCA Australia to find out more about the animal welfare standards Australians want to see implemented to bring Australian welfare commitments in line with those mode by other countries around the globe.
What have you learnt about messaging and communication in the food industry that has led to the creation of the Choose Wisely initiative and the Humane Food Podcast?
Australian consumers are increasingly interested in how farm animals are reared, this coupled with a new generation of grocery buyers with high expectations around the ethics of the products they buy has meant that more than ever consumers are questioning what good animal welfare looks like in the Australian food industry.
In 2018 the Federal Department of Agriculture published the report Australia's shifting mindset on farm animal welfare, which found that in Australia 95 percent of people are concerned about the welfare of farm animals and 91 percent want at least some reform to address this. And, whilst some see this as a town versus country divide, the research shows that the concern is evenly spread between metro and regional centres.
The report also found that the current lack of government responsiveness to public concerns has led to a high level of consumer alignment with activists' views on how farm animals are treated in Australia.
With a lack of transparency and public awareness around farming practices, we can expect a growing number of media exposés involving animal welfare issues on farms and abattoirs in Australia. At the same time, less informed consumers will continue to call for stricter legislation, and any lack of responsiveness from the government will amplify outrage and extend those expectations.
From our own experience, we know Australians want more information about where their food comes from and how it's been produced. Having worked in this space for more than two decades, and seeing an increasing interest from the community, the RSPCA's Humane Food initiatives aim to educate consumers as well as providing practical solutions for farmers and the supply chain to provide consumers with higher welfare food.
What are your primary objectives from running these two platforms?
Choose Wisely and the Humane Food Podcast are part of the RSPCA's Humane Food initiatives that form some of RSPCA Australia's efforts to improve the welfare of farm animals. The RSPCA Approved Farming Scheme is also a major part of this initiative.
Our primary objectives are to educate consumers about where their food comes from and provide solutions so they can feel empowered to make better choices to improve farm animal welfare.
As an organisation committed to science and evidence-based animal welfare policies, we strive to work closely with industry to implement practical solutions.
With many Australians choosing cage-free eggs in the supermarket, Choose Wisely encourages them to also think about the eggs on their plates when eating out at cafés and restaurants. We know that the majority of eggs used in food service are from caged hens, something that many consumers would be shocked to hear when paying $20 for poached eggs with avo on toast.
Podcasts are steadily increasing in popularity for Aussies, and many people are looking to podcasts as a source of information in their downtime. Whether at the gym, on a long drive or just doing some gardening, podcasts are often a venture into a new area of interest. The Humane Food podcast covers some of our more visionary/big picture topics as well as those topics which are sometimes difficult for consumers to engage through media such as videos, ie, slaughter.
Through both of these platforms we hope to increase consumer awareness and understanding of what goes on in Australian agriculture and how consumers can make more informed choices.
How does RSPCA Australia define humane food?
Humane food is food that comes from animals that have been farmed humanely, ie, to higher standards of animal welfare. Standards on higher welfare farms are higher than those in conventional farming systems and those required by law. Their environment provides for the animal's behavioural and physiological needs. It means that from birth to death, animals have been treated with full consideration of their needs.
How do you grade vendors on how humane their food is for the Choose Wisely database?
All venues who sign up to be listed on Choose Wisely must serve cage-free eggs as a starting point, and but they may also serve higher welfare chicken and/or pork.
When a business signs up to Choose Wisely, they submit information on their suppliers which we review to check for accuracy and we encourage venues to be ready to tell their customers where they purchase their products from.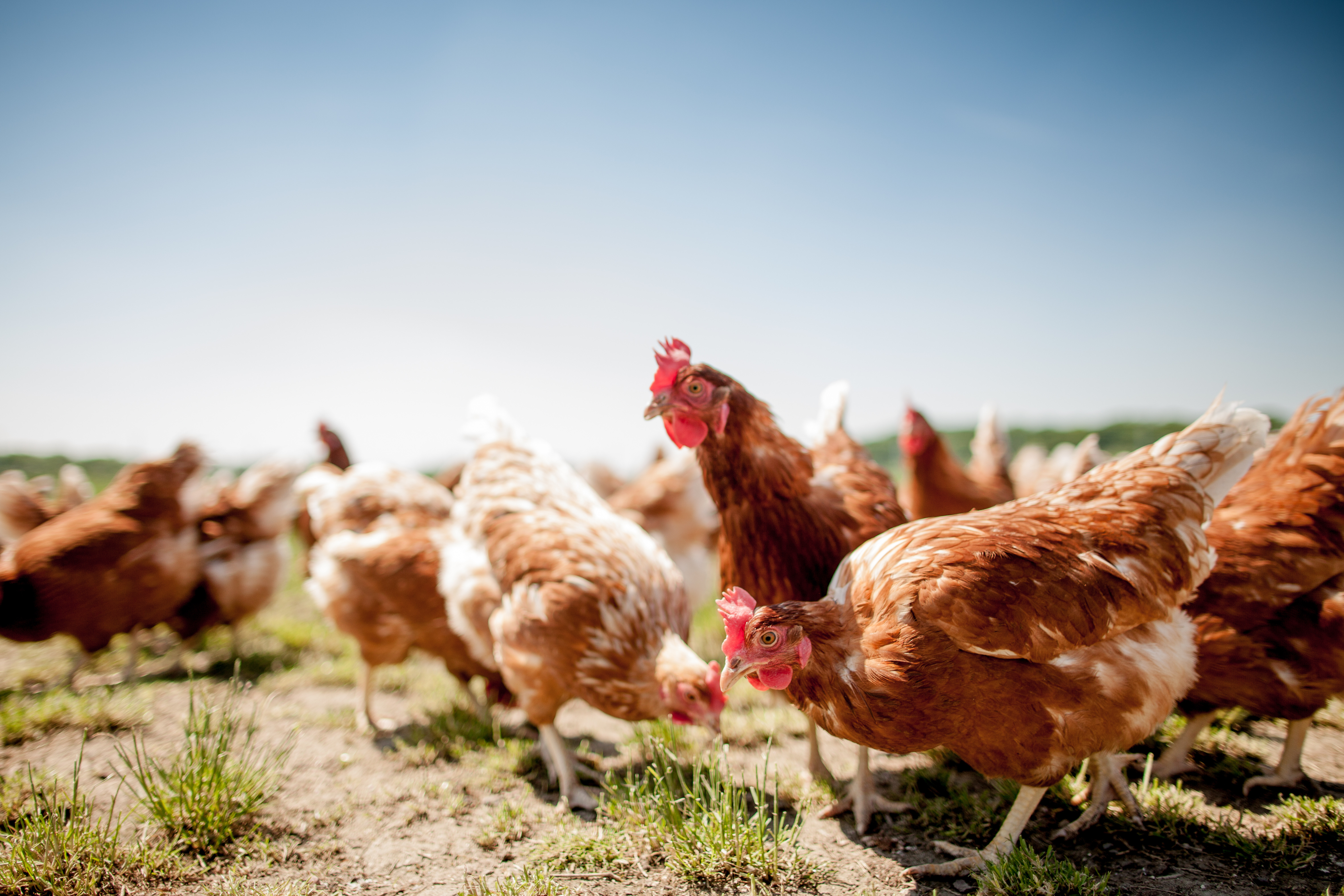 How do Australia's welfare standards measure up to other parts of the world?
When it comes to layer hens, unfortunately, the vast majority of layer hens in Australia (around 11 million layer hens) are still confined to battery cages. Cages which have been or are being phased out in various international markets.
The poultry Standards and Guidelines (which will set the minimum legislation in Australia) have been under review since 2015. Ultimately, the RSPCA is disappointed that we are lagging behind the rest of the world and are still debating whether cages should continue to be used, despite decades of evidence proving that battery cages cause psychological and physical suffering to layer hens.
On the contrary, just under 80 percent of the meat chickens grown in Australia are now reared to RSPCA Approved Farming Scheme standards, which go well above the legal minimums in Australia and many international markets. Meaning that meat chickens have access to good quality litter, perching, and are kept at a stocking density between 28-34 kg/m2, depending on shed ventilation system.
Most importantly these farms are regularly visited by RSPCA Assessors, checking to see if they are meeting the RSPCA's detailed animal welfare standards.
RSPCA Approved Farming Scheme standards are informed by animal welfare science, RSPCA policy, leading farming practices in Australia and overseas and take account of the commercial realities associated with farming. Livestock industries and individual producers are also invited to provide input into the standards which are reviewed every five years and are publicly available here.
What percentage of Australia's egg production is cage free?
The majority of layer hens - around 11 million - are still confined to cages. The RSPCA will continue to lobby governments and work with industry to phase out this inhumane method of egg production in Australia.
What labelling/assurance schemes do Australia's food retailers adhere to?
Both leading supermarkets Coles and Woolworths have adopted RSPCA standards for their fresh chicken, meaning that higher welfare chicken is accessible nationally for Aussies. Furthermore, these retailers have also committed to sourcing only RSPCA Approved chicken as ingredient in their own-brand products. Consumers have expectations that the chicken they buy on the shelf will be the same in their ready meal or sandwich. So, as the convenience sector grows in Australia, it's imperative that industry includes these higher welfare ingredients.
For eggs, Coles, Woolworths and ALDI have all committed to stock only cage-free whole eggs under their own labels by 2025 at the latest. Coles and Woolworths have taken this even further by committing to use only cage-free egg ingredient in their own-brand products.
Whilst legislation is slow to respond to consumer expectations, the Australian retailers and farms that supply them have adapted to their customers growing requests. In the future, we would hope to see the retailers adopt RSPCA standards for layer hens, as they have done for meat chickens.
Do the majority of Australian consumers want to see change in domestic food policies surrounding animal welfare?
The Federal Department of Agriculture's report Australia's shifting mindset on farm animal welfare, found that 91 percent of Australians want at least some reform to address animal welfare concerns.
The report's focus group findings showed that there is uncertainty amongst the public on whether labels such as 'free-range' can be trusted for good animal welfare. A solution to this is having identifiable trusted animal welfare certification, which helps consumers differentiate products – a solution that the RSPCA has had for over two decades, the RSPCA Approved Farming Scheme.
What changes do you foresee in the next 5-10 years in Australia's broiler and egg industries?
For meat chickens, we hope to see 100 percent of production meet RSPCA standards. We also expect that industry will be introducing slower-growing breeds providing retailers with the opportunity to market additional welfare credentials. Despite a lot of global discussion re slower growing breeds, some people may be surprised to hear that currently in Australia there's very limited access to slower growing genetics in the commercial space. Other areas we see industry changing is in the implementation of antimicrobial stewardship plans (eg, focussing on reducing prophylactic antibiotic usage) and the improvement of bird welfare at slaughter (particularly with regard to improving electrical stunning). Finally, with growing interest and expectations from consumers, industry should be looking at opportunities to improve welfare throughout the entire production system, such as in breeders flocks and hatcheries.
For layers, whilst we wait to find out what happens with legislation, food industries are already making commitments to cage free. Which means there is a very real need for investment in fit-for-future barn/aviary systems. Currently, the majority of cage-free egg production in Australia is free range, and realistically for the food service/manufacturing markets, free-range egg production is cost prohibitive. The only real way to meet the price demands of these sectors with an affordable cage-free egg will be more aviary systems in Australia – something we currently have little of.
The culling of male layer chicks and how we can address this wastage is another prominent animal welfare concern. Industry has a long way to go in promoting rooster meat to consumers, so realistically commercialisation of in-ovo sex selection technology will be the most logical route.