No Problems with High DDGS Layer Diets in Iowa Research
In a report from Iowa State University, diets containing up to 69% corn distillers dried grains with solubles (DDGS) were fed to laying hens without affecting bird health or egg production, writes Jackie Linden, editor of ThePoultrySite.
The increased use of corn in the US has raised fears of a shortage for animal feeds as well as higher prices, prompting the search for alternative feed ingredients for farm animals. The same process offers a solution to the problem with increased availability of the co-product of ethanol production - dried distillers grains with solubles (DDGS).

Corn DDGS has a similar composition to to corn kernel except that most of the starch has been removed, fermented to ethanol and carbon dioxide.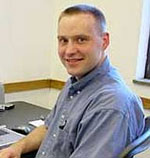 Kristjan Bregendahl, Assistant Professor at Iowa State University and one of the paper's co-authors
Lane Pineda and colleagues from Wageningen University and Iowa State University have published a report investigating the effects of feeding high levels of DDGS to laying hens on egg production, egg quality, nitrogen balance and manure excretion.
Inclusion Levels of DDGS in Layer Diets
Typically, the authors say, corn DDGS is fed to laying hens at levels of 15 to 20 per cent in the diet without adverse effects, but they point out that the level is governed by the availability and price of DDGS, relative to that of corn and soybean meal, rather than levels impacting egg production or egg quality.

"When economic constraints are removed and only the feed ingredients' content of nutrients restrains diet formulation," they say, "as much as 70% corn DDGS can be included in the laying hen diet."

The scientists set out to determine the effects of such high level of inclusion of corn DDGS on egg production and egg quality. Among the aspects they considered might cause difficulties with high levels of inclusion were:
High sulphur content of DDGS, originating from sulphuric acid used in the production of DDGS, which can interfere with calcium and trace mineral absorption and thus, eggshell quality.
A high dietary DDGS inclusion will raise the protein level in the diet, increasing nitrogen excretion and thus not only encouraging the production of ammonia from the manure but also impacting the environment with reduced air quality, ground water contamination and eutrophication (algal overgrowth in surface water).
The combination of high ammonia and sulphur levels in the manure can negatively impact egg production and the health of farm workers.
Experimental Details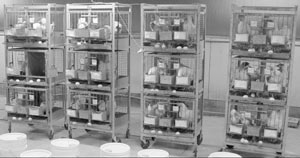 Figure 1. The 24 metabolic cages used in the experiment
Pineda and colleagues used 48 laying hens in individual cages for the experimental period of 8 weeks. Following an adjustment period, the hens were assigned randomly to one of the four dietary treatments: 0, 23, 46 and 69% corn DDGS. All the diets contained the same level of energy, and they met the birds' requirements for all nutrients.

Feed intake, bodyweight and egg production were measured throughout the experimental period, and a nitrogen balance was carried out. Excreta was collected for a three-day period for the nitrogen balance calculation, and manure was collected for all cages for one week in order to measure its pH.
Results and Conclusions
Production Parameters
The results are shown in Table 1. The researchers found no significant differences between the experimental groups in terms of bodyweight.

Egg production decreased linearly with increasing corn DDGS, while egg weight increased linearly. Overall, the total weight of egg produced was the same for all treatments.

Feed consumption increased linearly with increasing dietary corn DDGS content but this had no effect on feed utilisation.
Table 1. Egg production during the 8-week experimental period

DDGS level significantly affected the colour of the egg yolks: eggs laid by birds on the higher DDGS levels had darker and redder yolks. None of the other egg quality parameters measured - specific weight and Haugh units - was affected by diet.

Eggshell weight was unaffected by dietary treatment. As a proportion of egg weight, yolk and albumen weight were also unaffected by the levels of DDGS in the feed.
Nutrient Balance and Manure
Nitrogen consumption increased with the increasing level of DDGS as the result of increased feed intake and the higher crude protein content of the DDGS diets. More nitrogen was excreted but apparent faecal nitrogen digestibility was not affected by the level of inclusion of DDGS.

"The amino acids in corn DDGS are generally considered of relatively low digestibility, and it was expected that it would be reflected in the overall reduced nitrogen digestibility of the [DDGS] diets," says the report.

"However, digestible nitrogen contributions from corn, soybean meal and meat and bone meal may have been sufficient to counteract any negative effects on overall diet digestibility."

The authors noted that the drying temperature at the ethanol plant was relatively low, a fact that would help to maintain amino acid digestibility.

Dry matter digestibility was lower with the DDGS diets, and manure dry matter excretion was correspondingly higher. The researchers commented that the higher protein and dry matter of the DDGS diets may have raised the moisture content of the manure but this could not have been measured under their experimental conditions.

At less than 0.02%, the sulphur content of the DDGS used in this experiment was much lower than the levels of 0.3 to 1.9% usually reported. Feeding sulphur in excess of the hens' requirements would have increased the emission of hydrogen sulphide from the manure, which smells unpleasant.

Another nuisance gas that can cause also ill health in poultry and workers is ammonia. It would be expected that increased nitrogen excretion - as observed in the DDGS-fed hens - would lead to increase ammonia emission. However, the low manure pH found in this experiment helped to turn the excess nitrogen into ammonium rather than increase ammonia evaporation.

The report's authors noted that hens fed the DDGS diets produced fewer, larger eggs. This could lead to problems of eggshell strength and more broken eggs. It would be exacerbated by a high dietary sulphur content (as sulphur interferes with calcium metabolism) although this was not an issue in this relatively short-term experiment.

Another issue that could emerge from feeding high-DDGS diets over a longer period is the very low level of starch in the DDGS diets, the starch having been removed in the fermentation process. To obtain energy, the hens converted dietary amino acids to glucose instead. Over a period of time, this could lead to health problems in the hens, including ketosis and fatty liver, which also adversely impact egg output and egg quality.

The authors conclude, "It appears that laying hen diets can be formulated with high levels of corn DDGS without adversely affecting egg production and egg quality as long as the nutrient (and energy) contents of all feed ingredients are known and the diet is formulated on a digestible amino acid basis.

"A disadvantage of the high inclusion rate of corn DDGS is an increase in nutrient and dry matter manure excretion, however."
Reference
Pineda, L., S. Roberts, B. Kerr, R. Kwakkel, M. Verstegen and K. Bregendahl. Maximum dietary content of corn distiller's dried grains with solubles in diets for laying hens. Effect on nitrogen balance, manure excretion, egg production and egg quality. Iowa State University Animal Industry Report 2008. A.S. Leaflet R2334.
Further Reading
October 2008