ORKA Food Technology launches latest innovation: Egg Tester Plus
Device fills industry need, focusing on internal egg quality
Once an egg is laid, its quality cannot be improved. Thus, the need for reliable egg monitoring and measurement to ensure the highest level of quality is consistently maintained in layer operations. In The Poultry Site's interview with Josh Yoshida, VP of Sales and Marketing at ORKA Food Technology, he describes Egg Tester Plus, a new device focused specifically on an egg's internal quality.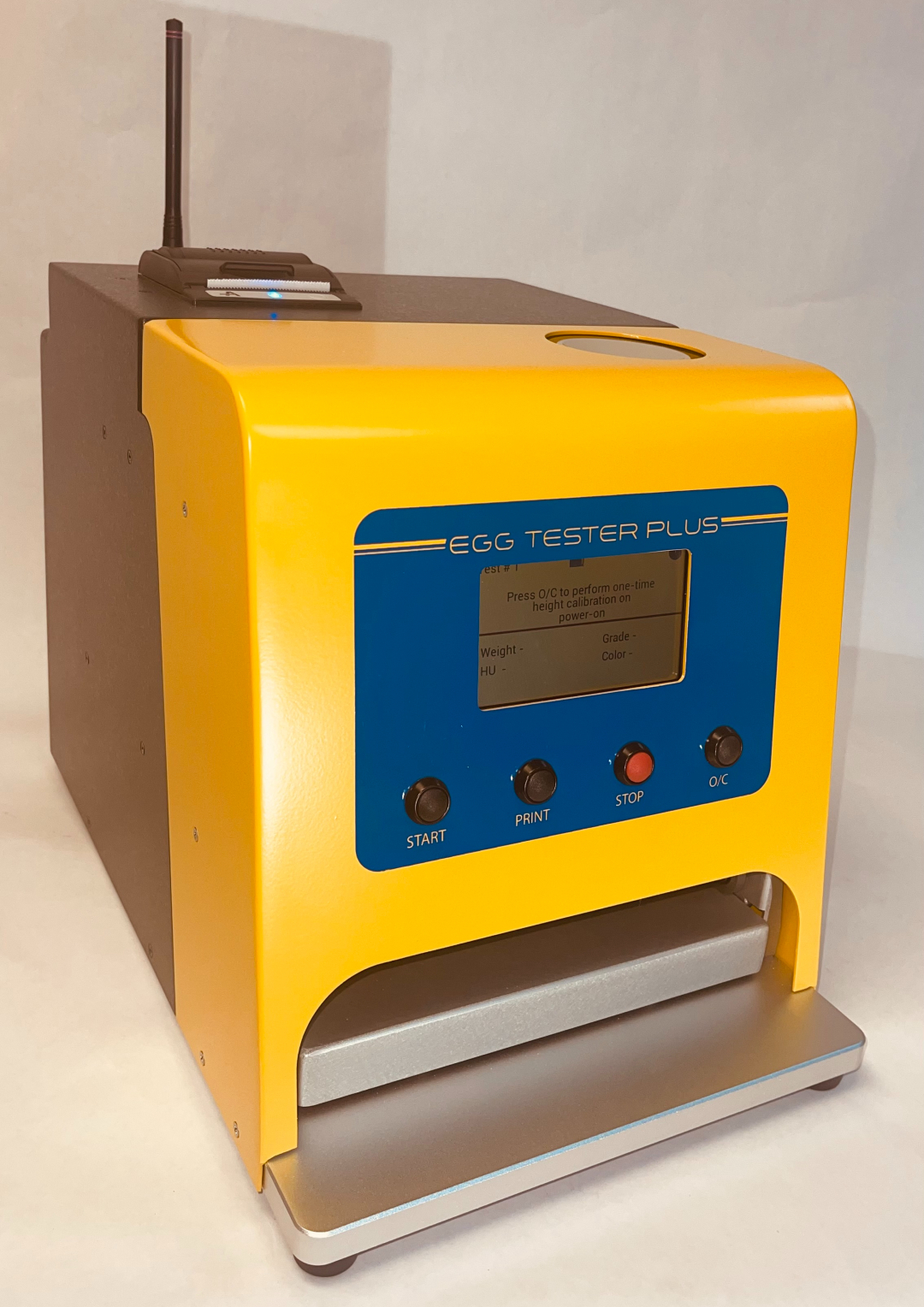 What led to the launch of Egg Tester Plus?
ORKA Food Technology has been engaged in producing innovative egg quality testing equipment since its establishment in 2006. Historically, our equipment was developed as stand-alone testing devices with each piece of equipment measuring a different value of the egg. In early 2022, we introduced Egg Tester Ultimate which is a comprehensive, integrated device that can measure overall egg quality as an all-in-one unit. However, not all customers need a comprehensive and integrated device due to the nature of their industry demand. We could see a customer need for a more concise version of our Egg Tester Ultimate. Our answer to this industry need was to introduce Egg Tester Plus, which focuses specifically on the egg's internal quality.
In about 17 seconds, the Egg Tester Plus measures and calculates:
Egg weight
Albumen height
Yolk color
Haugh unit
USDA grade
The device displays and prints the measured values and calculated values with extremely high accuracy. It's very easy to use, providing continuously stable measurement that is not dependent on individual operators. The Egg Tester Plus is the next generation of our legacy EggAnalyzer.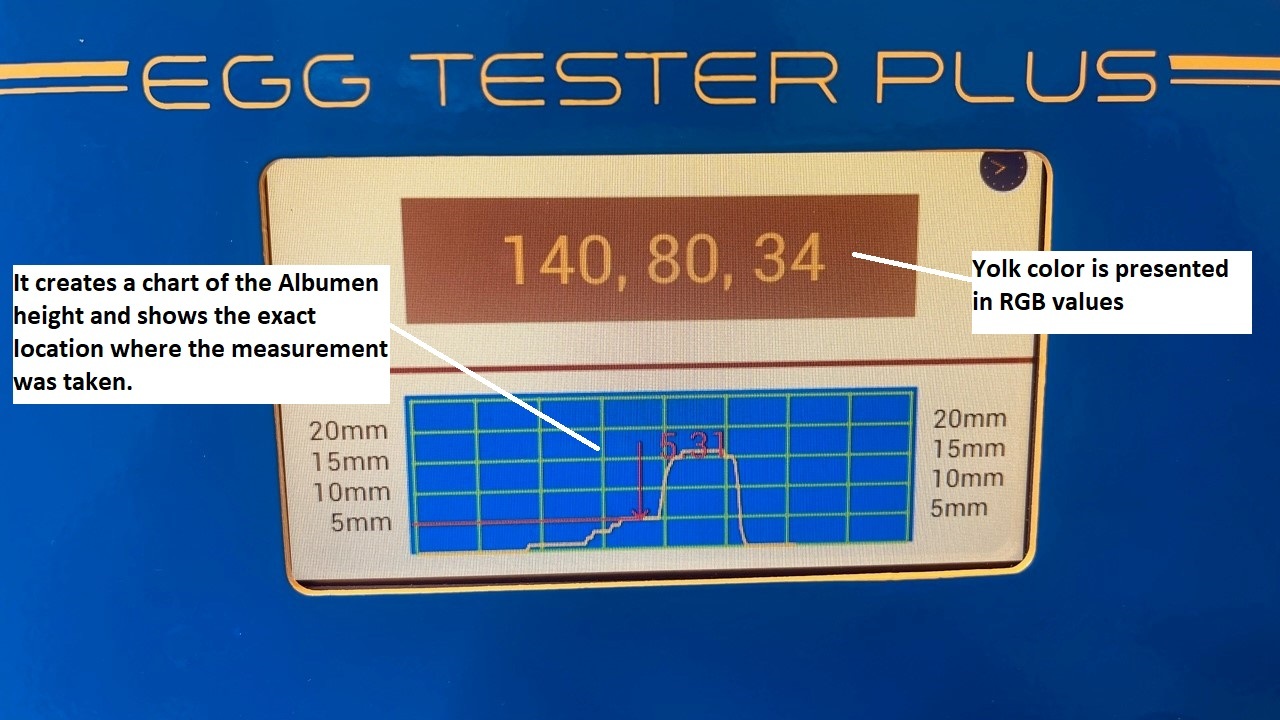 What makes Egg Tester Plus unique?
Egg Tester Plus offers two ways of communication to your PC: USB cable and the convenience of Wi-Fi. It features a large 3.5-inch (almost 9 cm) color graphic display for easy visibility of data. The device is strong and stable, yet relatively light weight (7.6 kg/16.5 pounds) for this type of equipment. It is very easy to travel with the device without any problem.
Like the Egg Tester Ultimate, the Egg Tester Plus offers self in–line calibration (it calibrates automatically). This is a significant advantage as normally this type of technically sophisticated device would require being sent back to the manufacturer at least once a year. But with Egg Tester Plus, there's no need to ship the unit back annually, saving you shipping costs and lost time monitoring your egg quality during service.
Who should purchase and use an Egg Tester Plus?
Our typical customers are quality control (QC) laboratories operated by egg producers, packers, universities, regulatory authorities, primary breeders, hatcheries and feeds/premix/minerals companies.
The Egg Tester Plus is sold in poultry-producing regions worldwide. To learn more about Egg Tester Plus, contact Josh and the ORKA team by clicking here.