Past and Present in Poultry Disease Control
Vaccines based on molecular biotechnologies will dramatically change the way we control infectious diseases in future, said Yannick Gardin, DVM, Scientific Director for Poultry Vaccines for Ceva Santé Animale in France, speaking at the Vector Vaccines Symposium organised by Ceva Santé Animale in San Diego earlier this month.
Because of the increase in the world population, the general improvement in the quality of life and more standardisation in the ways of living and dietary behaviours, the demand for high quality and easy to cook proteins has strongly increased over the past 20 years.

Because of its lower cost of production, no religious barrier attached to it, and its versatility regarding transformation, poultry products have benefited more than other sources of animal proteins from this greater demand, and, on a world basis, their consumption has more than doubled in the same reference period of time.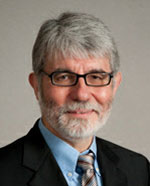 Yannick Gardin
The strong increase in the demand for higher volumes of poultry products has been made possible by the construction of large production units including numerous large poultry houses sheltering several thousands of animals each, the genetic selection of birds provided with improved growing and yield potentialities, the spreading of standardised management systems and farming techniques, the mechanisation of the hatcheries, the improvement of the quality and cost effectiveness of the feed, and a strong reduction of the sanitary risk.

The control of infectious diseases has been extremely instrumental in reaching the targets, through the development of the concept of biosecurity, the implementation of trade regulations and eradication plans, the large use of chemicals, including antibiotics, coccidiostats and growth promoters, and the routine application of vaccines.

However, compared to the past years, several new and strong constraints, more related to the quality than to the quantity, have arisen, mostly from the customers and politics sides, asking for lower (or no) chemical residues, lower impact of the production on the environment, lower (or no) risk of food-borne pathogens and zoonotic diseases, and better animal welfare.
---
*
"The classical live and killed vaccines, in use for more than 50 years with very limited changes, are now perceived as imperfect tools"
---
This new situation is directly affecting the way poultry diseases are controlled, leaving a promising future to biosecurity and computerised disease management systems, and signing the 'sooner than later' death certificate for use of chemicals.

Because of huge strides made to understand mechanisms of infection and immunity using molecular assays, and more and more frequent introduction of biotechnologies at all levels of vaccine development and production processes, the way we look at the vaccine control of infectious diseases is deeply changing. The classical live and killed vaccines, in use for more than 50 years with very limited changes, are now perceived as imperfect tools, with real limitations regarding their safety, clinical efficacy, antimicrobial activity, capacity to overcome passive immunity, unavoidable administration mistakes as well as their stamp on vaccinated animals that makes it difficult, if not impossible, to differentiate with infected animals.

Vaccines based on molecular biotechnologies, and in particular vector vaccines, cannot really be compared to classical vaccines: they are provided with properties that will dramatically change the way we will control infectious diseases. They are not only 'more efficacious', or 'safer': they are opening the door to advancements that will bring a much higher justification and value to vaccination as a routine complementary tool to biosecurity.
Further Reading
| | | |
| --- | --- | --- |
| | - | You can view other papers presented at the Vector Vaccines Symposium by clicking here. |
October 2010