Poultry companies vow to reduce plastic use
Plastic pollution is one of the planet's most pressing problems – and several big-name poultry players are taking steps to reduce their contribution to it.
In 1907 the Belgian chemist Leo Baekeland created one of the first polymeric mouldable materials, which he soon marketed as Bakelite – the product that initiated the plastic revolution. In just over a century since then, global production of plastic products has increased exponentially, with some 381 million tonnes produced in 2015. Plastics, though, have a damaging impact on the health of the world's oceans and wildlife, a fact that we're all increasingly conscious of thanks to widespread media coverage of the issue in recent years. In response, many companies around the world have vowed to reduce their use of plastics, and in some cases, switch to bio-based and biodegradable plastics. Poultry companies are following suit.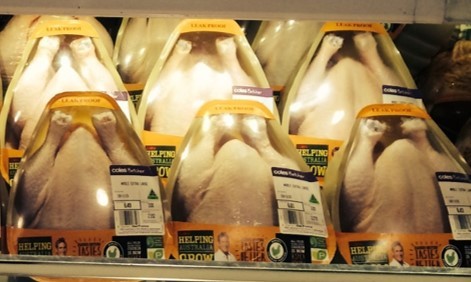 Moy Park launches initiative to reduce plastic use
Moy Park, Europe's eighth-largest poultry company, recently pledged to reduce its overall use of packaging. The move is part of the company's wider business sustainability and environmental commitments, explained Matt Harris, head of packaging for the firm.
"Through Moy Park's 'Remove, Reduce, Recycle and Research' strategy, we wanted our targets to be ambitious and industry leading," he said. "To give one example, we plan to reduce the overall use of packaging by 5 percent year-on-year while also increasing the percentage of recyclable packaging by 5 percent."
The company expects its commitment will not only support its customers, but will also increase plastic and recycling awareness. Its first step will be to remove unnecessary plastics, including avoidable single-use plastics, which are currently used in their offices and restaurants. It has committed to discontinuing their use by 2020. Currently Moy Park uses a variety of packaging formats in a combination of materials.
"We are also focusing on innovative new packaging, R&D and delivering accurate, clear recycling messages, collaborating with academics and supply-chain partners to develop sustainable packaging across our product portfolio," Harris added. "So, while plastic will still have a significant part to play in the containment, protection and preservation of chicken in the future, we want to simplify the types of plastic we use, and ensure they are able to be easily recycled.
"The big challenge will be to develop flexible film formats that deliver the functional requirements expected by customers and consumers, balanced with ease of recycling at end-of-use," he added.
Moy Park isn't the only poultry business focusing on reducing plastic. In Thailand, food-processing company Charoen Pokphand Foods (CPF) has made a similar pledge, announcing a sustainable-packaging policy to reduce its global footprint. The company has not only promised to reduce its overall use, but has also said that all plastic packaging will be reusable, recyclable, upcycled or compostable by 2025 in its Thai operations, and by 2030 globally. In a recent press release the company explained how it plans to achieve this goal, stating that it has developed eco-friendly packages, including plant-based bioplastic trays made from natural resources. According to CPF, in 2015 the company became the first in Thailand to use polylactic acid (PLA) trays for chilled raw chicken and pork products.
In the fast-food sector Kentucky Fried Chicken (KFC) has also taken up the challenge, announcing that all plastic-based, consumer-facing packaging will be recoverable or reusable by 2025. This promise was made across its global brand.
Retailer Waitrose removes black plastic from products, including poultry
British retailer Waitrose & Partners recently hit its target to eliminate the use of black plastic in its own-label products. In 2018 alone, the company removed 1,300 tonnes of the difficult-to-recycle black plastic, used to package fresh meat, fish, poultry, fruit and vegetable products.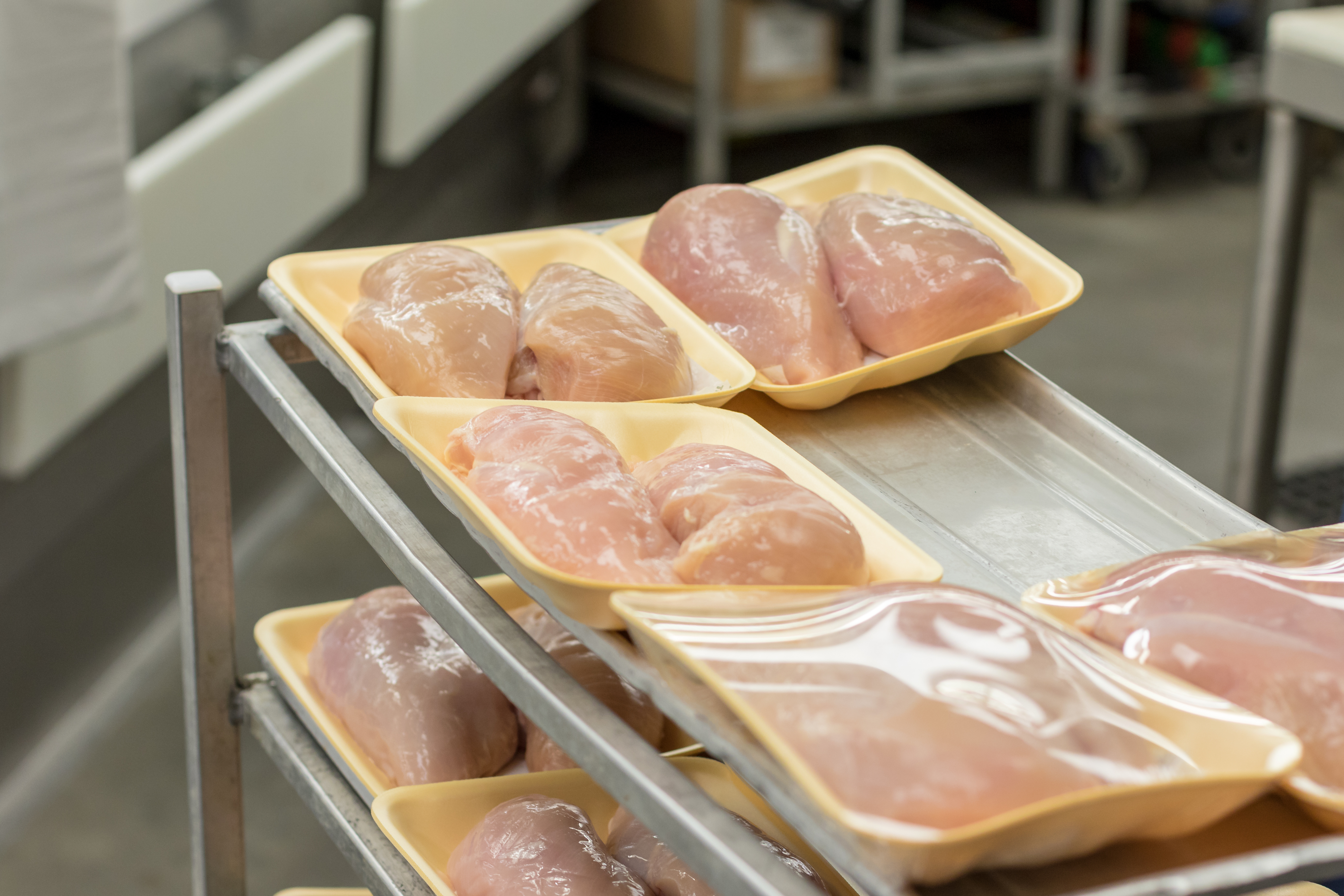 The retailer is now halfway to achieving its goal of removing black plastic from all of its branded products by the end of 2019, said Hannah Chance from the Waitrose & Partners communications team.
The difficulty with black plastic in particular is that it's coloured using carbon black pigments, resulting in a by-product that is not easily sorted at recycling plants. As a result, the packaging often ends up in landfills.
"Eliminating black plastic is a priority for us," said Tor Harris, head of corporate social responsibility (CSR) in health and agriculture for Waitrose & Partners. "While removing it we have also taken the opportunity to reduce the amount of plastic of any colour by removing trays from fruit and veg like apples, broccoli and pak choi."
In 2019, the company plans to work further to determine which plastic packaging can be removed without decreasing product quality or reducing overall shelf life, to make sure it doesn't increase food waste. Waitrose chicken, meanwhile, is now packaged in a clear tray, said Chance.
Plastics company develops plant-based solution
It's not just end-users who are making big promises. Plastics companies are also taking up the challenge. In the US, Sealed Air has partnered with Kuraray America to develop a plant-based food packaging called Plantic. Plantic materials are currently being used to package perishable foods such as poultry, beef and seafood in the US, Canada and Mexico.
Sealed Air isn't just looking at new plastics, though. Ron Cotterman, vice president of sustainability and innovation at the company said it is also looking at alternatives for recycling and recovery technologies.
While the new plastic is not being widely used at the moment, Cotterman said the company is working closely with Kuraray to scale up and meet wider needs, including replacing thermoform trays and multi-layer laminate used to package fresh and processed products.
Cotterman said the new plastic is functional, cost-competitive with the products it replaces and comparable in terms of performance. These are barrier products that prevent gases and oxygen from moving into the package, he explained.

Plantic is a starch-based solution that is sourced from high-amylase corn, a type of maize not used for human consumption.
"We're working with different organisations to get the material accepted for recycling," he said. "We're in the middle of that process right now."
In order to meet US demand for Plantic products, Sealed Air plans to spend $24 million to upgrade its Simpsonville, South Carolina facility. The expansion is underway and production is scheduled to begin in the second quarter of 2020.
Kuraray is also investing in expansion to support the project, putting approximately $15 million into installing plant-based high-barrier resin production and supporting capabilities in Houston, Texas. The resin plant is scheduled to be completed at the end of September 2019 and will begin operating in early 2020.