Poultry Industry Technology Lagging Behind the Times
While people around the world are bracing themselves for the Fourth Industrial Revolution, it seems as if the poultry industry is still stuck in the 1960s in terms of technological development. Glenneis Kriel reports.
The world is believed to be on the brink of a revolution that would change the way we live, work and relate to one another. According to Klaus Scwab, founder and executive chairman of the World Economic Forum, the change, referred to as the Fourth Industrial Revolution, is building on the digital revolution that started at the beginning of last century, resulting in a fusion of technologies blurring the lines between the physical, digital and biological spheres.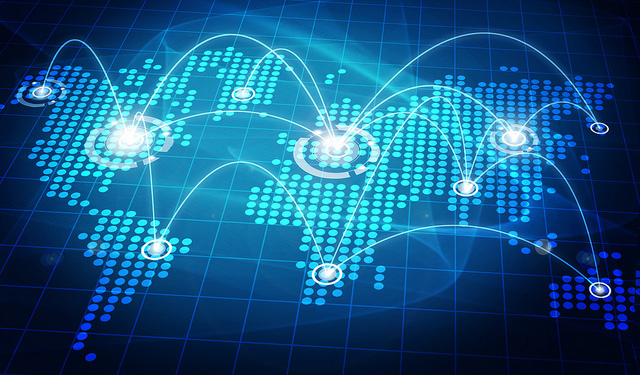 Mr Scwab thinks that billions of people being connected via the internet, plus unprecedented processing power, storage capacity and access to knowledge, presents unlimited possibilities.
He suggests that these possibilities will be multiplied by emerging technology breakthroughs in fields such as artificial intelligence, robotics, 3D printing, the Internet of Things, autonomous vehicles, nanotechnology, biotechnology and quantum computing.
While the Fourth Industrial Revolution has been predicted to disrupt entire systems of production, management and governance, it seems to have had little impact on the poultry industry so far.
Ziv Dubinsky, CEO of Metabolic Robots, said the poultry industry seemed to have reached a peak in terms of the development of new feed and animal genetics. Besides small changes to feed pan and climate control designs, there has, nevertheless, not been any major changes in the way in which birds are produced since the 1960s.
"You will find automation with climate control with most of the big companies, also auto egg collection and pre-timed light cycles. But there is no Internet of Things or any data that is shared live from the farm," Mr Dubinsky said.
The same holds true on the processing side. Doug Britton, a researcher from the Institute of Robotics and Intelligent Machines at Georgia Tech Research Institute in the United States, explained that the poultry and meat industries present unique challenges for automation and robotics that have hindered wide spread adoption. These include the non-uniformity of the product, the deformable nature of the product, the often wet and sticky texture of the product, as well as food safety or sanitation considerations.
The cost factor
The uptake of new technology is also relatively slow, with cost being one of the major inhibitors of growth. Mr Dubinsky said that farm margins in general were low: "Most farmers did not have funds to upgrade equipment and had to wait on big companies to push new technology to them."
Mr Britton agreed: "There is a higher adoption of new technologies in places, such as Europe, where higher labour costs justifies the investment. We will most probably see a broader acceptance in other parts of the world, as costs drop."
He added that people should look further than merely the human labour replacement model for justifying an investment in new technology.
"Companies often only look at salary or wages to build the payback, but this does not account for labour availability, on-boarding, training, absenteeism, turn-over and medical costs of workers. All of these must be taken into account when looking at the cost justification of acquiring new technology. It is also better to look at a three to five year return on investment than a typical one to two years," Mr Britton said.
The future
But what new technological developments have started surfacing in the poultry industry? Mr Dubinsky has been working on a "feed computer" since 2008, for which he was awarded Israel's Prime Minister Prize for Initiatives and Innovation in 2014. The Prize is in recognition of the feed computer's potential in enhancing food security and animal welfare.
Mr Dubinsky developed the technology, after finding that feed lines in general were not used to their full potential. This often causes fighting among birds. Strong birds also then tend to eat more than necessary, which causes wastage, while weaker birds eat too little, causing a feeding gap that grows every day. "The result is a flock that is not uniform in size and weight, since not all the birds have had the same feeding time," Mr Dubinsky explained.
The feed computer from Metabolic Robots Feeding Solutions Ltd, uses sensors in feeding trays and along the feeding lines to monitor and analyse feed intake. The software uses motors and a strobe infrared light to attract animals to feed from feed lines or control pans that need to be emptied.
The feed computer has so far been used effectively in various locations, from jungles, deserts and Northern cold locations with or without access to internet lines. No humans are needed to put data into the system, as all the data is derived from the birds.
The feed computer has the ability to reduce the feed conversion ratio of birds by a minimum of four per cent and increase the gross profit of a barn by more than twenty per cent, according to Mr Dubinsky. It can tell when the flock is becoming sick, allowing producers to take precautionary measures up to two days before any symptoms of disease become visible. In addition, it predicts when feed lines will go empty, allowing producers to be on location when mechanical feeders need to be filled up.
The Institute of Robotics and Intelligent Machines at Georgia Tech Research Institute is working on tasks that are highly repetitive, but require somewhat skilled labour, such as the deboning of poultry. Mr Britton said that they are developing a deboning system that uses imaging to characterise and calculated trajectories for each carcass independently, to address the natural variation of the broader product stream.
"Improved robot controllers and open platforms that allow machine level coding, in addition to the development of co-robotic systems that are aware of surroundings has helped to accelerate progress in this field. Improvements in 3D imaging systems to capture input data, has also been beneficial," Mr Britton said.
The human factor
There is a concern that this new age of technology will result in major job losses and a greater divide between the haves and the have-nots of the world.
Mr Britton however does not think this will be the case in agriculture: "Robots and computers might cause a change in the nature of work performed by humans, but I do not know if this will cause a significant change in the overall labour demand or economy. It will simply result in a shift in where people work, as more people will be needed to build and service equipment."
"The reality, in a global society, is that companies that do not adopt automation will be left behind, just as happened with the automotive companies that resisted automation. It is in the best interest of all parties to pro-actively adopt enabling technologies that improve output, quality and efficiency," Mr Britton said.