Proteon Pharmaceuticals: Pioneering bacteriophage technology for global health challenges
A conversation with Professor Jarosław Dastych, the founder and CEO of Proteon Pharmaceuticals
Bacteriophages, viruses that target bacteria, were discovered in the early 20th century and gained popularity as a potential treatment for bacterial infections before antibiotics became widespread. With the alarming rise of antibiotic-resistant bacteria, there has been a renewed interest in phage therapy as a potential alternative. However, bacteriophage-based products face challenges in registration and commercialization.
The lack of established guidelines for evaluation and approval poses obstacles for companies navigating the registration process. Additionally, concerns about safety and the demand for rigorous clinical data have contributed to hesitancy in approving phage therapies. Nevertheless, efforts are underway to establish clear regulatory pathways and standardized protocols for clinical trials.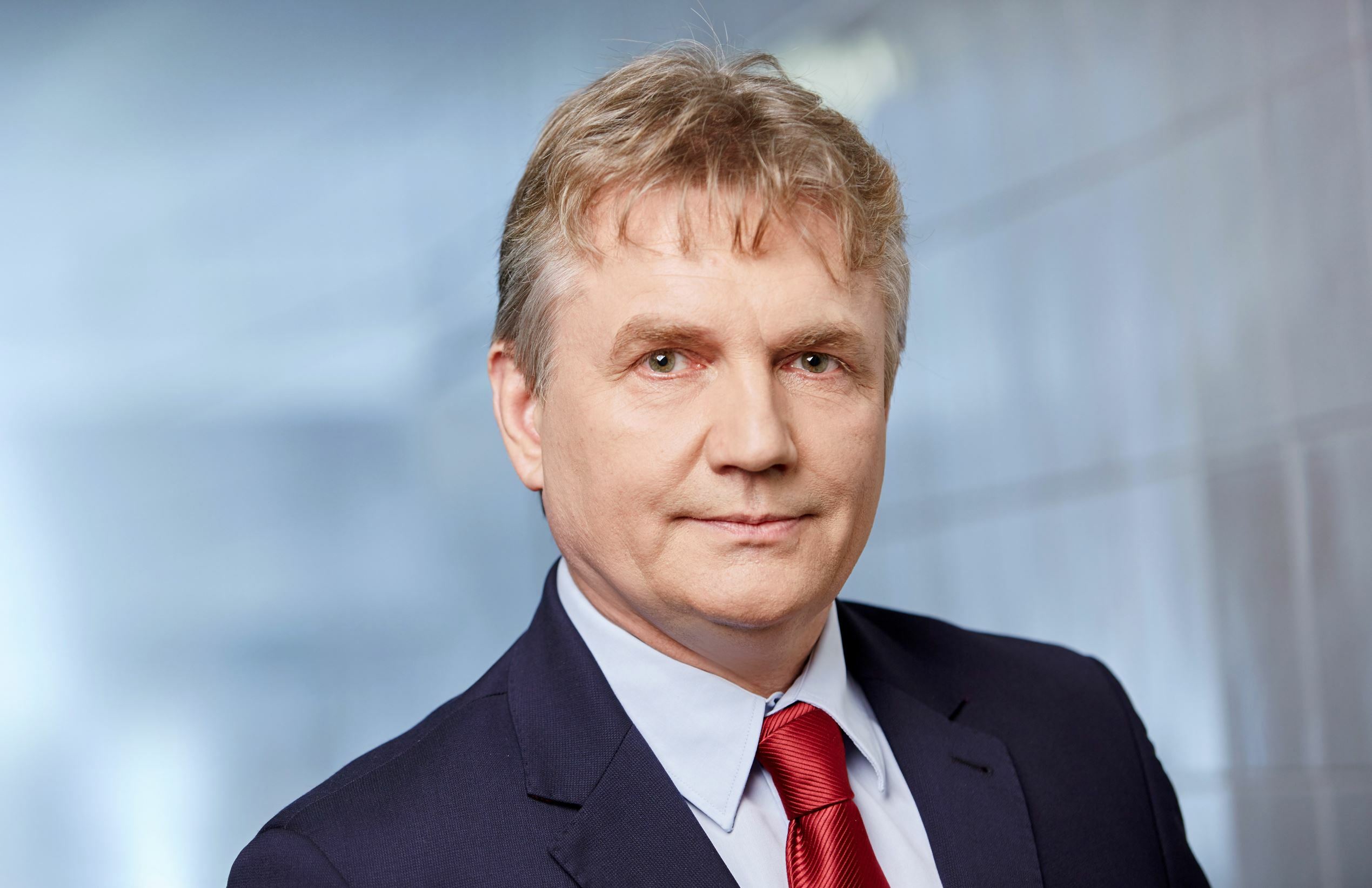 Today, we are honoured to be joined by Professor Jarosław Dastych, the Founder and CEO of Proteon Pharmaceuticals, an esteemed pioneer in bacteriophage research and development. In this interview, we will explore how ongoing research continues to explore the efficacy and safety of phage therapy, harnessing these remarkable viruses as a powerful tool in the field of biotechnology.
Q: The European Parliament has recognized bacteriophages' potential in combating antimicrobial resistance (AMR), and there is an urgent call for an appropriate regulatory framework. What is your perspective on the European Union's current stance on bacteriophages as feed additives and veterinary medical products? How do you see Proteon Pharmaceuticals navigating this landscape?
A: As we are facing the global threat of antimicrobial resistance, it is encouraging that the European Parliament has acknowledged the crucial role bacteriophages can play in the fight against AMR. There is indeed a pressing need to explore alternative treatments, and bacteriophages represent a promising solution with their clinically proven effectiveness against AMR bacterial pathogens. Our products are already approved as feed additives in various countries, illustrating their safety and effectiveness. The World Economic Forum listed the use of bacteriophages as one of the top 10 Emerging Technologies of 2023, meaning they are highlighted it as one of the top technologies set to positively impact society within the next 3 to 5 years.
That said, access to innovative phage solutions remains limited within the EU. Europe is indeed lagging behind in adopting this revolutionary technology. As a Member of Phage EU, Proteon Pharmaceuticals is advocating for an expedited and fitting regulatory framework.
We firmly believe that providing broader access to bacteriophage technology could significantly enhance animal health, reduce carbon emissions and curtail AMR bacteria's release into the environment. Our path ahead involves continuous collaboration with EU decision makers, regulators, industry partners, and scientific communities to bridge this innovation gap. We are committed to raising awareness about the safety and effectiveness of bacteriophages, and we hope to catalyse a shift towards their broader acceptance and use within the EU.
Q: How has Proteon Pharmaceuticals leveraged the unique potential of bacteriophages to address global health challenges over the past 18 years?
A: Since our foundation, we have recognized the incredible potential bacteriophages hold as a natural, effective counter to pathogenic bacteria. Over the past 18 years, our dedicated team has harnessed this potential through developing an innovative precision technology platform. Using -omics technologies, molecular biology, bioinformatics and artificial intelligence, the platform allows us to create products that can fight specific strains of harmful bacteria without contributing to antibiotic resistance, thereby preserving the beneficial features of the microbiome. Our efforts have led to the commercialization of three products registered as feed additives on a couple of markets around the globe, with five more phage-based solutions being in the pipeline. Proteon is constantly working on alternative products formats (i.e. in-feed application) and solutions targeting other common bacterial diseases. Our unwavering commitment to advancing the field of bacteriophage products has led to opening a ground-breaking Center for Bacteriophage Biotechnology at the end of June 2023.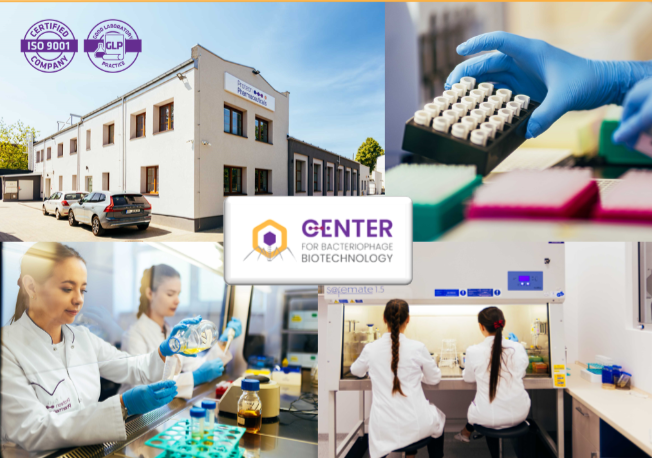 Q: What are the objectives and potential impacts of this recently opened Center for Bacteriophage Biotechnology? How does it aim to contribute to advancements in the field of bacteriophage research and its applications?
A: The Center for Bacteriophage Biotechnology (CBB) holds substantial promise in advancing the field of bacteriophage research and its applications. The primary objective of the CBB is to become a hub of scientific discovery. By conducting ground-breaking research, the center aims to deepen our understanding of bacteriophages' antibacterial properties and explore their potential applications in addressing AMR.
In terms of potential impacts, the CBB's expertise in bacteriophage technology has the potential to revolutionize animal health and food safety landscapes. Bacteriophage products have shown promise in significantly reducing unnecessary antibiotic usage in animal farming, contributing to better animal health outcomes and improved economic performance. By reducing the use of antibiotics in the human food chain, bacteriophages may help limit the development and spread of antibiotic resistance in human pathogens, leading to more effective treatment of infectious diseases and better overall public health outcomes.
Additionally, the Center's location in Łódź, Poland, with close ties to local universities and research institutes, opens avenues for collaboration and knowledge exchange. By fostering partnerships with academia and industry, the CBB can benefit from diverse perspectives and expertise, accelerating the pace of scientific progress in bacteriophage research.
Q: This sounds quite exciting. What do you think are the most compelling reasons for a revival in bacteriophage research and application?
A: The escalating global crisis of antibiotic resistance underscores the urgency of finding alternatives. Bacteriophages offer a compelling solution: they are incredibly abundant, natural, diverse and highly specific to their bacterial targets. This specificity allows them to modulate the microbiome without the broad-spectrum impact of antibiotics, reducing the risk of resistance. They are also self-replicating and self-limiting, meaning they increase in number as they encounter their target bacteria and decrease when the bacteria are eliminated. It is high time we tapped back into this naturally occurring resource to combat pathogenic bacteria, and Proteon Pharmaceuticals is proud to be at the forefront of this resurgence.
Q: What role do you see Proteon Pharmaceuticals playing in the future of global livestock farming and aquaculture?
A: Proteon Pharmaceuticals aims to lead the paradigm shift towards sustainable, responsible livestock farming and aquaculture. Our bacteriophage technology platform positions us uniquely to tackle the twin challenges of pathogenic bacteria and antibiotic resistance. We see a future where our precision products can contribute meaningfully to the health of animals, while ensuring food safety and sustainability. We are also actively working on expanding our product portfolio to address a broader range of bacterial threats.
Q: What's next for phages? What's next for Proteon?
In the next several years, phage technology will gain global acceptance, leading to the development of an entirely new sector in biotechnology. This advancement will greatly increase interest in academic research on phage biology. Such research will lead to fundamental discoveries, broadening our understanding of the role of bacteriophages in the planetary biome, opening the next chapter of bacteriophage technology development. I hope Proteon will play a significant role in this evolution.
Conclusion
The enlightening conversation with Professor Jarosław Dastych, Founder and CEO of Proteon Pharmaceuticals, has shed light on the remarkable potential of bacteriophages as a promising alternative in combating antibiotic resistance. As we confront the urgent global threat of antimicrobial resistance, the European Parliament's recognition of bacteriophages' significance marks a crucial step forward. Proteon Pharmaceuticals' unwavering dedication to harnessing the unique potential of bacteriophages has led to ground-breaking advancements. The recently opened Center for Bacteriophage Biotechnology (CBB) is set to accelerate scientific discovery and revolutionize animal health and food safety landscapes.
As we look to the future, the revival of bacteriophage research and application presents an encouraging prospect for combatting antibiotic resistance. We must support and advocate for an appropriate regulatory framework, fostering innovation and broadening access to this revolutionary technology. Together, we can realize the vision of a safer, healthier and more sustainable future for all.

Sponsored Article
---

Our Partners
---