Real farming solutions to reducing antibiotic use
Decreasing antibiotic use on farm is one of the biggest challenges for farmers globally. We hear how producers, researchers and vets are overcoming this challenge in the UK.
The rise of antimicrobial resistance (AMR) is a huge threat to both human and animal health, hence the establishment of antibiotic stewardship campaigns to encourage responsible and limited use of antibiotics in order to maintain their effectiveness in treating critical infections.
It is therefore unsurprising that with the drastic rise in treatment-resistant superbugs hitting headlines, worrying consumers, and mounting pressure on health services globally, the volume of antibiotics used in food and farming sectors has come under scrutiny.
Antibiotics in food and farming
Though the primary cause of AMR in human infections is a result of medical use of antibiotics, research indicates that farming is playing a significant role in the propagation of resistant pathogens that will enter the food chain.
It is estimated that around 73 percent of all antibiotics are used in farm animals, with a significant proportion being used routinely and for prevention rather than treatment. Overuse of antimicrobials in farming, sometimes blanket application of an entire herd, is believed to be one of the primary causes of resistance to some of the most critical antibiotics, antifungals and antiparasitics.
It is apparent that antibiotics used on farms also have the capacity to spill over into the environment, through run off of slurry and medicated water into crop systems and drinking water. This can lead to a build-up of antibiotic residues and resistant pathogens in nature.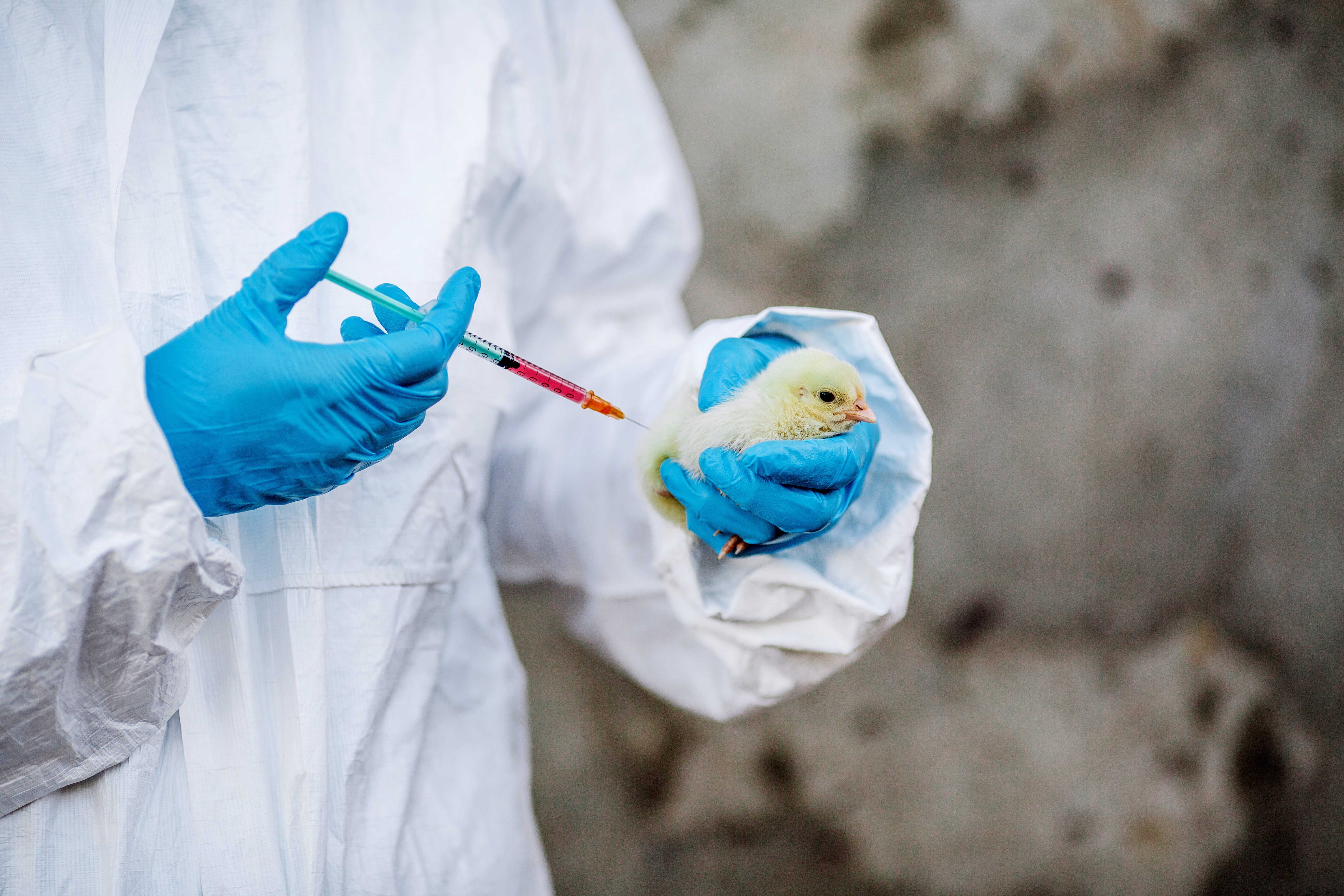 Animal welfare
Routine application of antibiotics in feed and water to prevent disease and enhance growth is a major contributor to AMR. These practices also allow animal welfare and on-farm hygiene to fall well below acceptable standards.
The use of antimicrobials for growth promotion in pig and poultry production is banned in the UK and eliminating routine and unnecessary use of antibiotics in UK food and farming is being addressed through the 20-year vision and 5-year national action plan on AMR.
Recent figures published by the Veterinary Medicines Directorate (VMD) indicate that in just four years (2014-2018) it has been possible to achieve a 68 percent reduction in sales of the highest priority critically important antibiotics for food producing species.
Through voluntary changes in practice, producers have managed to achieve enormous reductions in antibiotic use but it has been speculated that this could only increase dependence on other medications if on-farm practices to improve welfare and biosecurity are not continuously improved.
Real solutions developed by real farmers
Peer-to-peer learning
When it comes to making major changes on farm, collaboration is key. Discussing your on-farm practice with fellow producers and sharing your experiences can highlight areas for development and provide inspiration for achieving production goals. Equally, this provides an opportunity to benchmark your business on key measures, such as antibiotic use.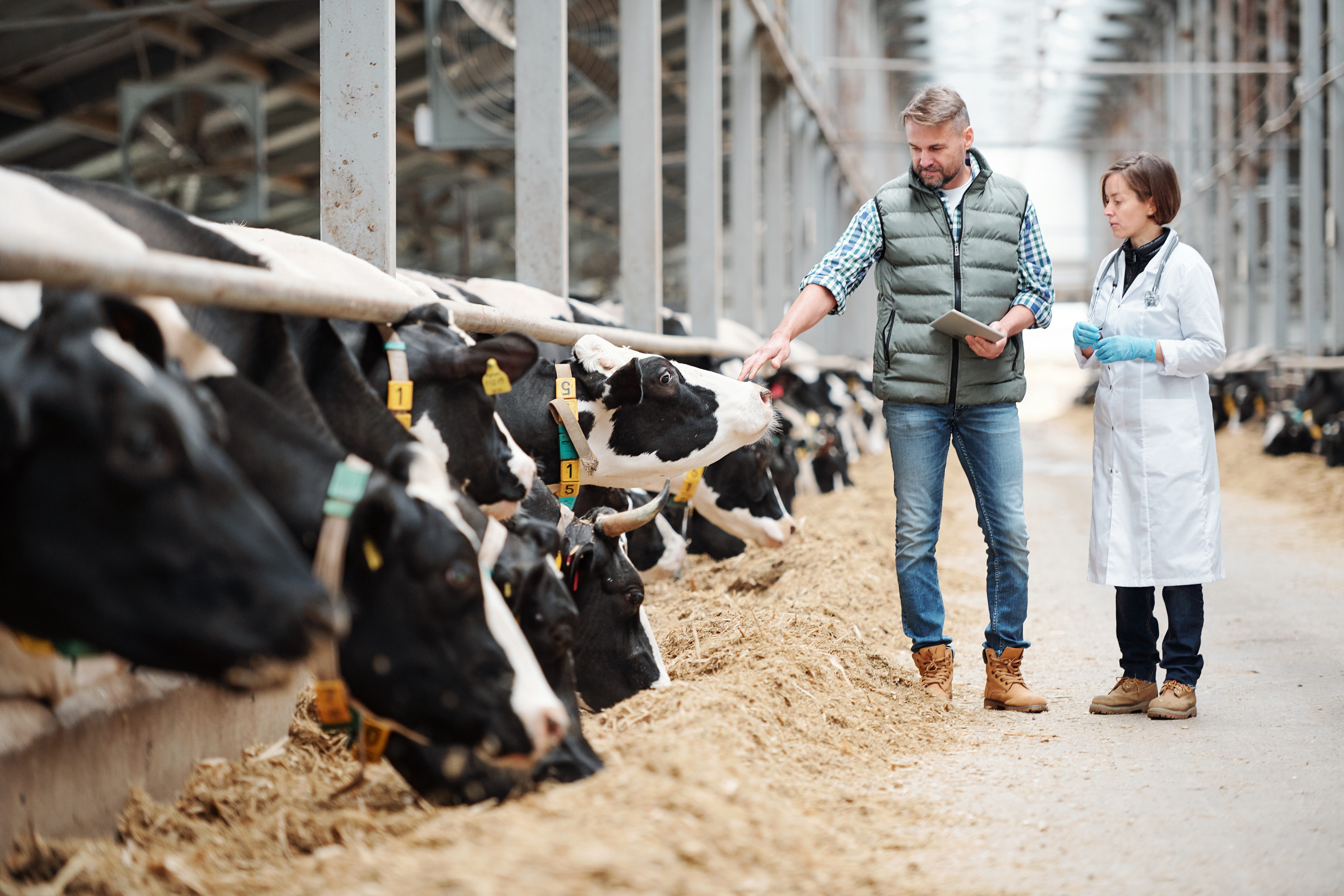 Speaking at the 2020 Oxford Real Farming Conference (ORFC), Kate Still, Soil Association, emphasised the importance of peer-to-peer learning when it comes to developing more effective disease detection and treatment.
"Unlike in arable farming, developing and trialling on-farm solutions in commercial livestock herds can be almost impossible – primarily due to costs," Still explained.
"We wanted to develop a programme to match farmers and researchers together, which provides funding, coordination, strong science and practical solutions for the farmer long-term. This is where Innovative Farmers comes in."
With the target of reducing antibiotic use to treat mastitis in dairy herds, one Innovative Farmers group tested a new on-farm test which rapidly identifies and differentiates the presence of Gram-negative and Gram-positive bacteria in mastitis infections. Gram-negative bacteria are known to cause mild cases of mastitis which have a much higher spontaneous cure rate, so antibiotics used to treat these cases are less effective. Farmers, vets and researchers in the group trialled this test on farm to determine when antibiotics were required to treat cases. The results from the trial indicated that on-farm antibiotic use for treating mastitis was cut significantly.
"Having the vets on farm has enabled the farmers to confidently interpret the results of the test so that they feel happy to make the right choices for their cows," Still said.
"The farmers are seeing economic results because fewer antibiotics are being used and less milk has to be siphoned off with antibiotic contamination.
"And it's been a great opportunity for farmers to compare what they're doing on farm and how changes have helped or hindered production."
Attention to detail
Claire Howlett, an organic dairy farmer from Herefordshire, achieved organic certification for the Wicton Farm herd in 1998. In 2015, Claire made the move to zero use of antibiotics on farm, and the rest is history.
Achieving zero antibiotics status is no mean feat but Claire says it has been a simple formula of consistent attention to basic detail and a proactive, not reactive, approach that has allowed her herd to go from strength to strength.
"We started from scratch with new units built in 2012 and we've been trialling new methods for higher welfare and better biosecurity since then.
"We've developed our on-farm practices to give every animal the best chance by treating them as individuals and continuously testing our methods to make sure we're doing things the most effective and efficient way," Claire added.
Understanding each individual on-farm and having this information to hand is paramount for maintaining good health and reducing costs. Equally as important is training all staff to perform routine clinical tests, such as ketone analysis, so that most procedures can be done in house, without waiting for a vet or nutritionist or other specialist to come to the farm. This allows a much faster response to any emerging issues that, if left for longer, could be costlier to sort out.
A vet's perspective
Not using antibiotics when necessary can seriously impact an animal's well-being and can also result in increased antibiotic usage due to recurrence and spread of infection. It is therefore essential to take a moment to properly assess the clinical scenario you are presented with. Imagine you find a sick animal on farm. Do you:
Ignore it and not provide any treatment;
inject it with £50 of antibiotics and check on it in the morning; or
take the time to assess the clinical signs, provide short-term care (water, feed, pain-relief) and then speak to the vet after observing the animal for a few hours?
Ed Bailey, clinical director at The George Farm Vets, says that to reduce antibiotic use and provide that animal with the right treatment as fast as possible, taking a moment to properly assess each case is crucial.
This applies to whole herd health too. Ed says that trying to lower antibiotic use on farm can be an overwhelming prospect and it's difficult to know where to begin, but he advocates starting with a whole-herd health review with a veterinary advisor.
This review should include an antibiotic use audit of which antibiotics you've used to treat what disease, what class of antibiotics they are and through which routes they have been administered (oral, injectable, intra-mammary, foot bath etc). AHDB and The University of Nottingham School of Veterinary Medicine and Science Herd Health Group have teamed up to provide an antibiotic calculator which could be valuable to your audit.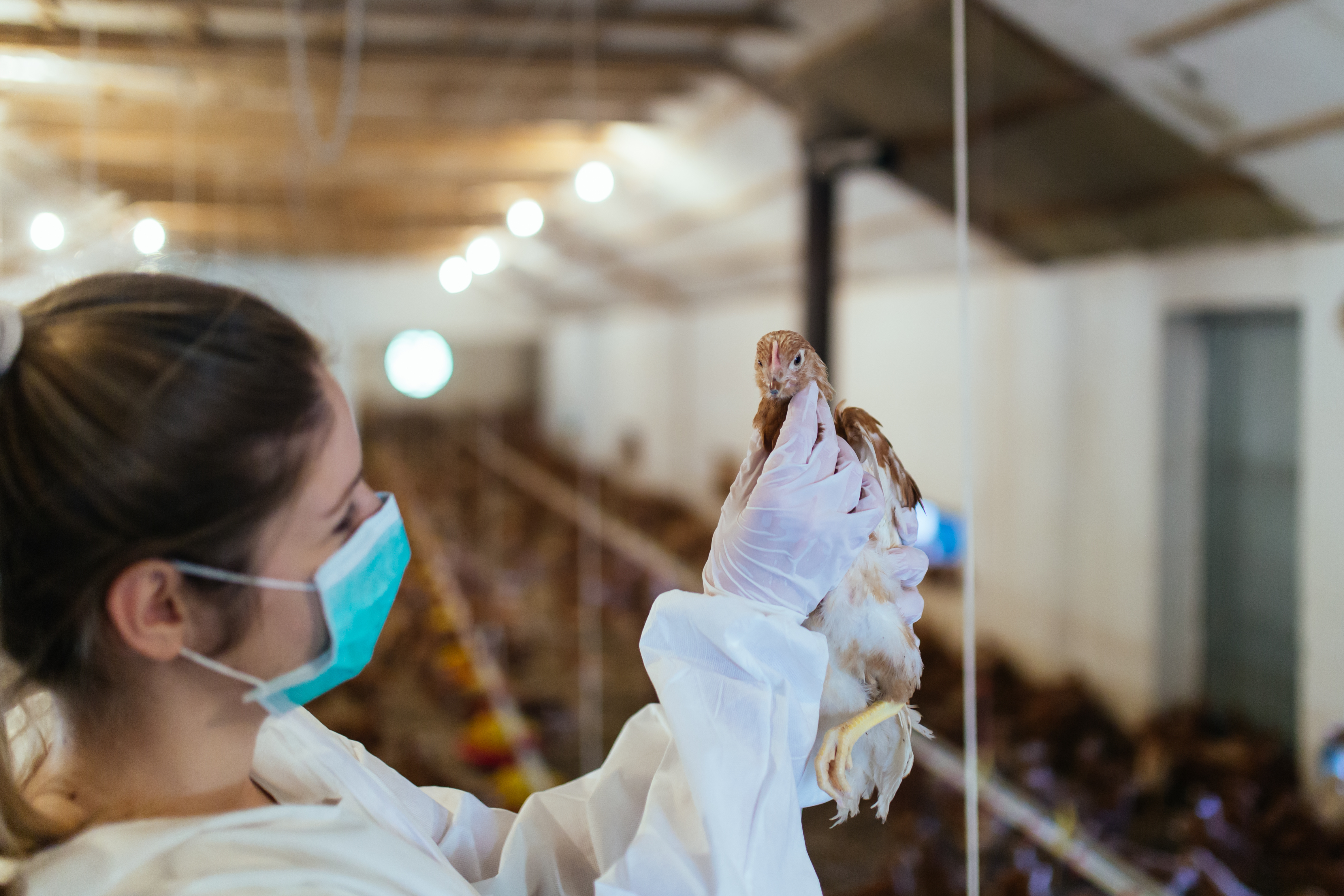 Analysing how you use antibiotics will help you to identify scenarios where use is higher or unnecessary and from there you can develop manageable solutions to reduce application of antibiotics in that particular area of production.
Ed uses the leaky bucket analogy to describe his approach to antibiotic use: it's easier to turn off the tap than try to patch up each of the holes in the bucket to stop the leak.
"If you can establish on your farm what the primary causes of disease, mortality and antibiotic use are, you can systematically address those causes to maximise natural immunity and minimise stress then you won't be spending all of your time patching up the holes with antibiotics," he concludes.