Aviagen's logistics/export manager on what it takes to get chickens to the other side of the world
Every day, Arbor Acres, Indian River and Ross chicks begin an intricate journey from one of the many Aviagen supply bases to customers around the world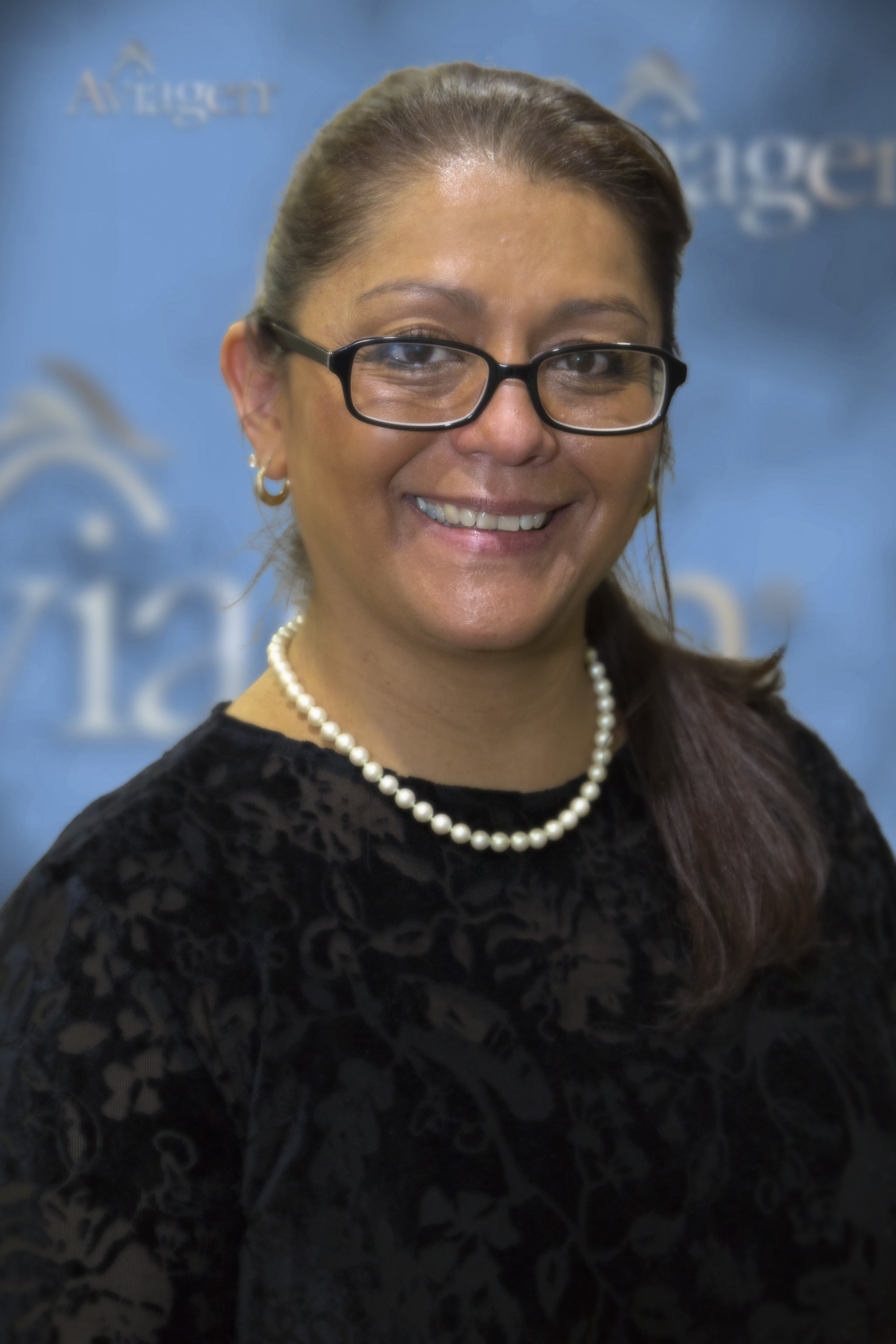 Sheila is part of a large global team of Aviagen export specialists who, along with a host of third-party contributors, takes care of the effective transport of day-old chicks to ensure customers are happy with an order that arrives safely, healthy and on time.
From the time birds are loaded on their Aviagen-designed pallets until they reach their destinations, the export team makes the health and welfare of chicks, as well as customer satisfaction, their top priority. Doing so requires seamless communication and coordination of shipments along many global departure points.
We caught Sheila at Aviagen's European headquarters in Edinburgh to meet the export team there, fresh from overseeing a shipment from Frankfurt to Saudi Arabia. She had just arrived from Turkey, where she met with colleagues from Asia, Turkey, the Middle East and Africa. While her home is in Huntsville, Alabama in the US, she frequently traverses the continents, meeting with airline operational teams, customers and Aviagen teams, setting up and checking on the progress of bird shipments.
What inspires you about working with Aviagen?
I enjoy all my job brings with it and look forward to coming to work every day - wherever I may be on the globe! What motivates me most is that, as a primary supplier of poultry breeding stock, we help to "feed the world." I collaborate with a large and diverse group of people who share the mission to get our birds safely to customers around the world so they can provide food for their local communities. Aviagen has actually been shipping day-old birds from supply bases across 6 continents for more than 35 years, which means I'm often on the road.
Describe a typical day in the life of a logistics/export manager.
I approach each day with energy and enthusiasm. The export team's daily tasks actually start before the chicks are hatched; we process customer orders, completing official documentation and coordinating schedules with hatcheries and transport companies. For things to go smoothly, I'm passionate about the importance of having consistent standards, procedures and best practices, staying in constant communication with all involved in the process. We liaise internally with veterinarians, production teams and many others who play a part in the export process, as well as externally with customs, regulatory authorities, local country health ministries, airlines, freight forwarders and others. I mostly come in at the freight part of the process.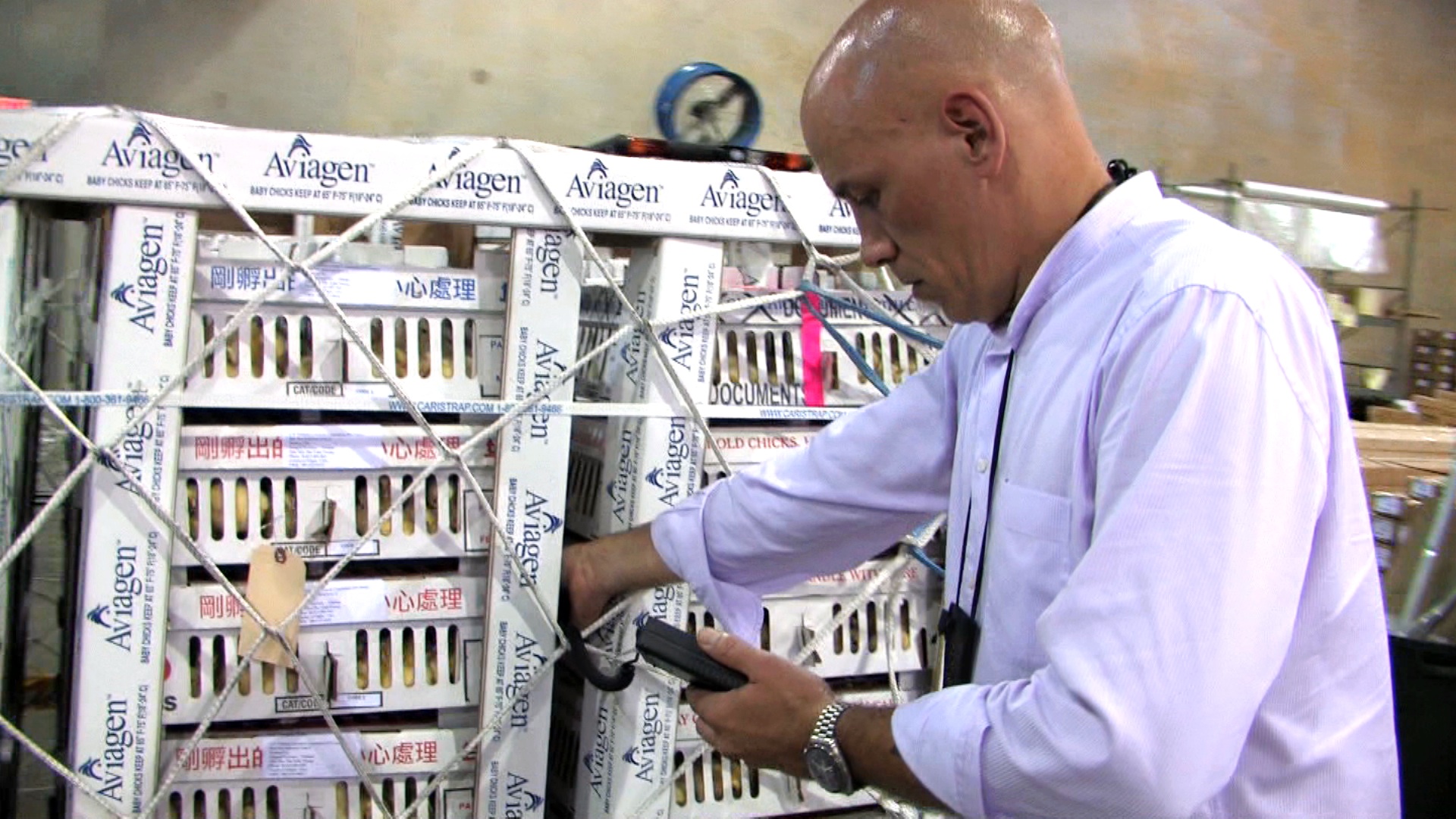 Like the rest of the team, my top commitment is to our valuable day-old chicks and our customers.
What are the unique challenges of chick export?
The challenges in the chick transport process are diverse. In every instance, communication, best practices and team work are key. We have to remain alert and engaged, and always do our best to support each other.
How do you ensure chick welfare and quality?
It goes without saying that above all we care about our birds and take every measure possible to meet their unique needs along every step of their journey. In preparation for each trip, chicks are processed and vaccinated according to import and customer requirements. They're then placed in boxes with room to move around, and pallets are arranged in ways that protect the birds. These pallets are specifically designed to release or hold in heat, depending on the season and destination. Chick vehicles meet the same standards of environmental comfort, sanitation and biosecurity.
What are you most passionate about?
I'm really passionate about taking care of our precious live day-old chicks, and I enjoy educating others and getting them on board with how to best meet their unique needs. My colleagues and I are in constant communication with airlines, discussing with our third-party colleagues the best handling practices, and monitoring every step of the journey. I'm often airside with the birds, overseeing the process and looking after my chicks.
What technologies or innovations have made your life easier?
We're always looking for ways to improve the export process. Since monitoring is a top priority, tools that have been useful are temperature-logging devices. Our chicks must be kept at the right temperature for their health and comfort, and these automated devices help us by evaluating temperatures during the journey. Of course, our quest for new and improved methods and technologies is never-ending.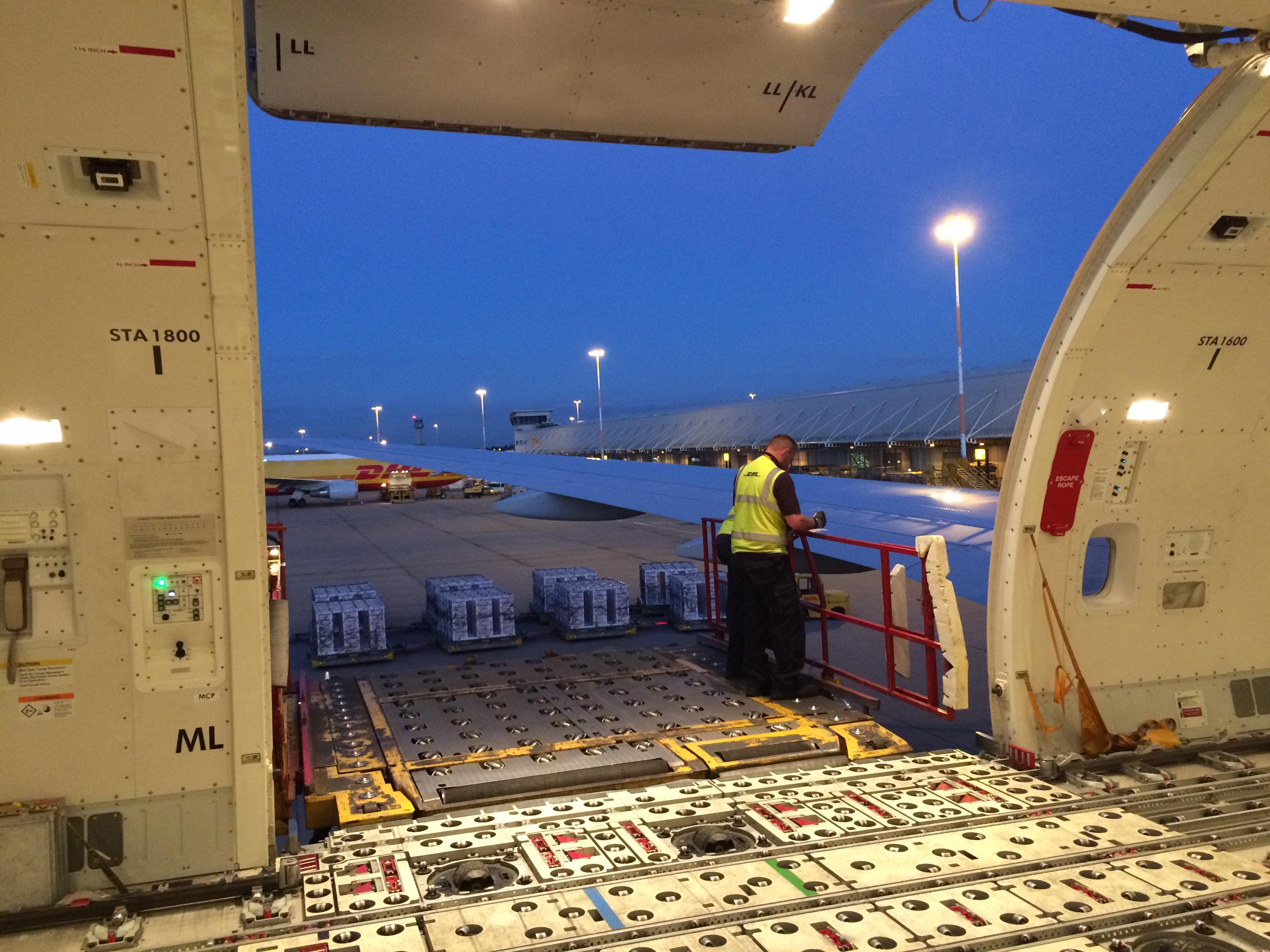 What advice would you give somebody entering the poultry industry?
Poultry is an exciting industry, with many challenging opportunities to have a fulfilling career while making a real difference. I think it's good for newcomers to gain a thorough understanding of the poultry industry, its diversity and many different jobs and the important part it plays.
One of the most crucial things I would say is to have a passion for our birds and our customers. We take care of our chicks as if they're our babies for the best quality on arrival. Each and every role in the fascinating export process is equally valuable in ensuring the health and welfare of our chicks and in the end ensuring a satisfied customer. To me, that makes poultry export a rewarding job to choose.
What makes Aviagen a great company to work for, and how do its goals align with your own?
I've been with Aviagen since 1998 and can honestly say that we share a common commitment and passion to the success of our customers and the health and welfare of the birds in our care. In order to offer a healthy source of protein to their communities, our customers must be able to count on an uninterrupted supply of quality birds delivered to their farms and facilities throughout the globe. To accomplish these goals, the farms, hatcheries, planning departments, export teams, freight forwarders, airlines and customs brokers work together as a family, always looking for better ways to meet the needs of our customers and our very special live cargo.