Talking turkey: a beginner's guide to Canada's turkey-farming industry
Turkey farming is a well-supported, popular sector in Canadian agriculture – but with consumer competition and heavy regulation, it also presents a high bar to new entrants. Here is some expert advice on establishing a viable business.
For newcomers to Canada or for residents hoping to change career paths, commercial turkey farming might be an option that comes to mind. And while there is nothing wrong with such a dream, like any new business venture, it can be expensive and hampered by layers of red tape.
According to the latest numbers, during 2017 Canadian turkey farmers produced approximately 171 million kilograms of product valued at $384 million. Exports and imports of turkey produce were relatively small. And while turkey meat is still popular with Canadians, at just over 4kg consumed per capita, throughout the country, the turkey industry is struggling.

"It's a receding market now," says Jeff Kamlah of Kamlah Farms, Didsbury, who is a former chair of Alberta Turkey Producers – which serves as the provincial marketing board for turkey farmers. "In the last five years, turkey has been receding while chicken has grown."
Growing complexities of farm buildings and insurance, design and financial industries also raise concerns that vary from province to province. Potential entrants should familiarise themselves with federal, provincial and local regulations before concrete plans are finalised.
Even if accepted through the industry doors, commercial entrants must understand they will be under the umbrella of Canada's supply-management system. This system is a unique Canadian approach to agricultural production designed to benefit consumers, processors and the economy, while attempting to ensure fair end prices for Canadian turkey farmers.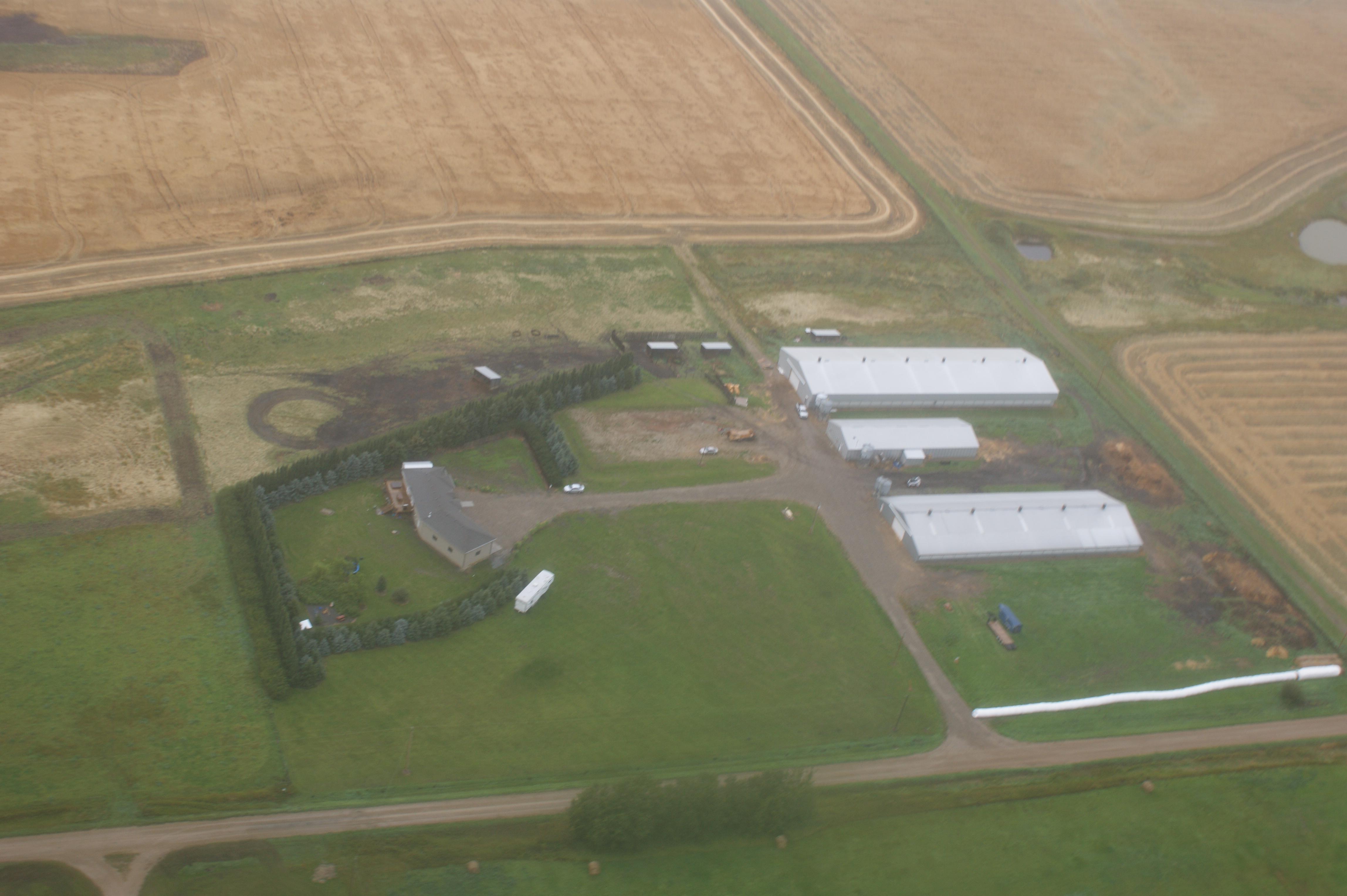 "Farmers are allocated a certain number of kilograms which can be grown in a single grow cycle from 1 May to 1 May," says Kamlah. Through a series of contracts, processors are assured by provincial boards of consistent and timely supply levels, producers receive production contracts specifying total amount of kilograms, dates of shipping and receiving, plus an agreement of weights and processing plants. Another contract outlines the purchase of poults from a specific hatchery on a certain date.

Kamlah explains all aspects are designed to support each other through this series of contracts. "Yes, you have quota, but there are a lot of contracts to determine how the quota is divided between the processing plants and all the dates involved. In Alberta, the entire document is called 'assurance of supply' but arrangements may differ in other provinces. On the flip side, the processors also sign that they agree to take those birds as well."
The goal of the supply-management system is to match what producers grow with what consumers need and want. The industry seeks to prevent surpluses or shortages in the market by planning production, in turn ensuring Canadian consumers always have access to a reliable supply of high-quality Canadian turkey products at reasonable prices. Turkey farmers should be able to earn fair returns from the marketplace, without ever having to rely on government subsidies or taxpayer dollars, allowing them to reinvest in the upgrading of their individual farms.
Kamlah sees the price of the finished product on the grocery-store shelf as a partial reason for the receding market. "You can't grow a chicken and a turkey at the same cost. The inputs are just too high. The processor is buying it from the producer for so much more money than they can buy a chicken from us. But chickens grow quicker on less feed. When the meat lands at the processor, they've put out so much money along the way, they need so much money back from the cuts at the store. On the shelf beside a chicken breast, or a steak, or pork chop, it can't compete. Yet, from the farm side, we need that amount of money."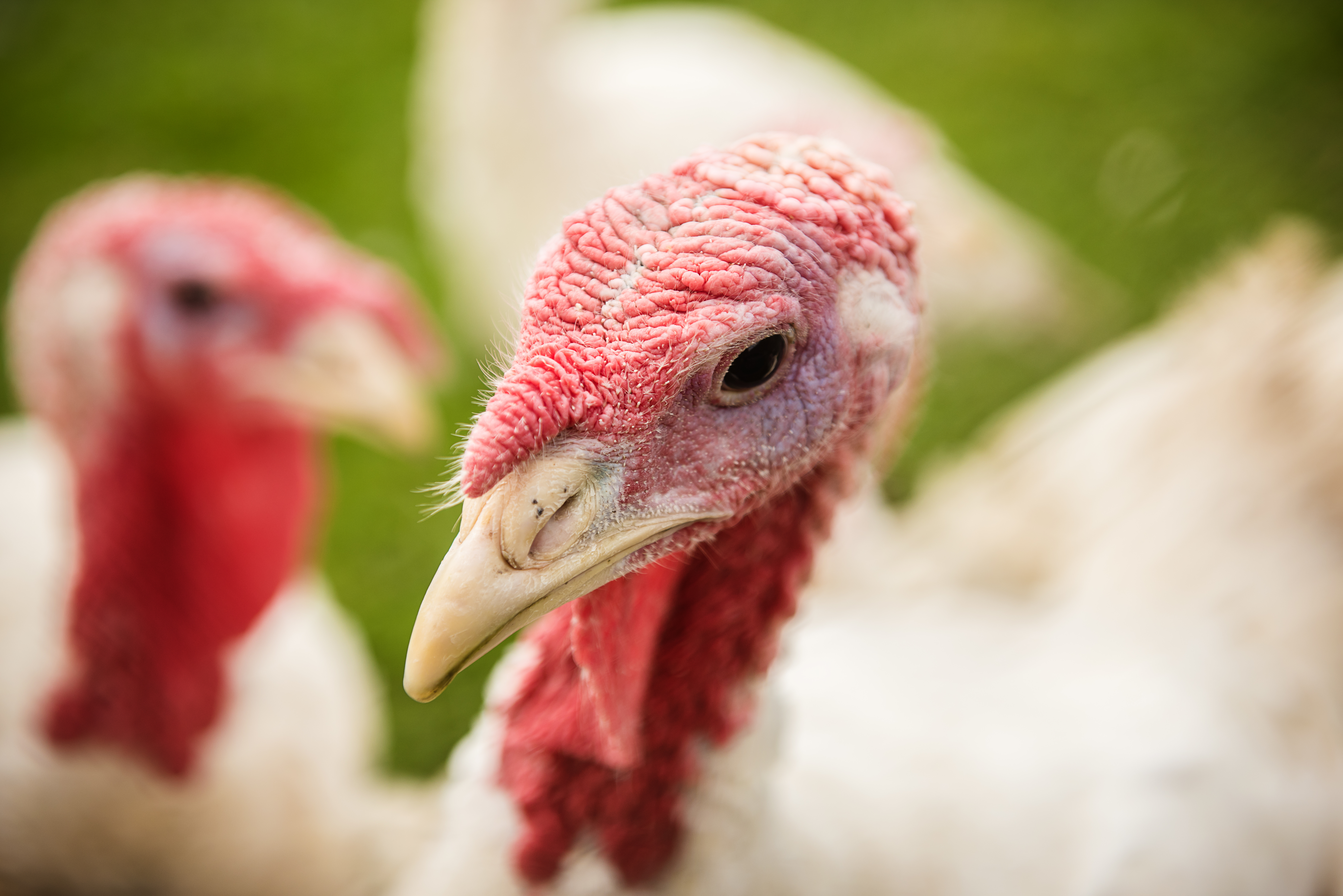 He cites convenience of preparation as another obstacle to the overall consumer view of turkey, stating that with the fast pace of today's society, a chicken-based meal ready in one hour is seen as superior to a turkey meal taking a larger portion of the day.

The supply-management system can be costly for initial entry to the industry with the amounts of quota to be purchased varying widely depending on location. Quotas for new entrants can be hard to obtain, especially in Western Canada.
"In a receding market, current producers are always the ones to dominate the quotas," says Kamlah. "From a new-entrant perspective, it's just about impossible right now here in Alberta." He explains that certain processors are gradually shifting their emphasis to Eastern Canada with at least one new massive plant being built there, likely due to easier access to desired feed supplies, while other processors continue to seek avenues for growth in the west.
To help stabilise this entire system, the Canadian government manages the volume of imports into Canada through a two-tiered system of tariffs called tariff-rate quotas.
As is the case with farmers of any livestock species, new entrants to the Canadian turkey industry must also be prepared to follow a strict code of practice developed by the National Farm Animal Care Council(NFACC) pertaining to the care and handling of eggs, breeders, chickens and turkeys.
Kamlah admits there is some optimism as many older farmers with minimal debt are hoping to ride out the receding trend, rather than switching to other commodities. "If a few more farmers quit, and put quota up for sale, it will eventually make the grass greener for producers that stick it out."
Behind the scenes, the provincial marketing boards, in conjunction with processors and national representatives, continue to actively look for avenues of potential growth and investment in the western provinces, in hopes of strengthening the overall industry.
While the process of entering the Canadian turkey industry in the western provinces can be hard, for new operations to become successful, they must be backed by research, training and adequate financing. If a new producer exhibits the required desires and initiatives, the light at the end of the tunnel may just become a little brighter on their new endeavour.
Jeff Kamlah has recently resigned his position as the Turkey Board Chairman and has since been elected to the Chicken Hatching Egg Board. He and his family are in the process of converting their barns and holdings to chicken production.