US chicken prices surge amid tight supplies
Wholesale chicken prices continue to rise in the US as demand from restaurants pressures supplies of certain poultry cuts.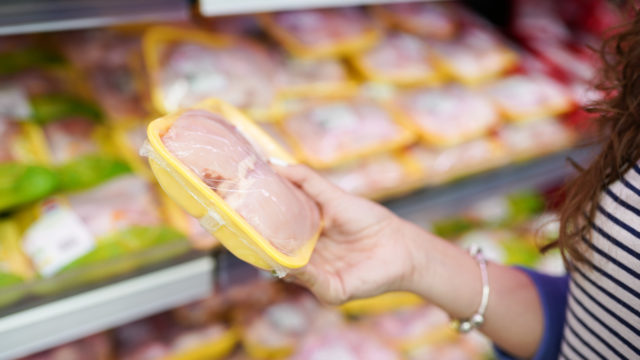 David Anderson, Ph.D., AgriLife Extension economist at Bryan-College Station in Texas, said wholesale chicken prices continue to rise as demand from restaurants has put pressure on supplies of certain poultry cuts.
Anderson said U.S. poultry production declined during 2020 as the industry grappled with shifting demand associated with the pandemic. Poultry companies struggled to find profits as closures impacted restaurants, a major destination for various chicken cuts.
But the subsequent economic reopening and growth has caused tight supplies and rising prices for chicken breasts, which consumers find in a variety of forms and places, Anderson said.
Wholesale boneless, skinless chicken breasts were $1.91 per pound compared to 93 cents per pound last year, Anderson said. Between 2015 and 2019, those cuts averaged around $1.18 per pound wholesale.
"There is a lot of chicken being produced, but we are seeing restaurants that aren't getting as much supply as they want to get," he said. "There is plenty of chicken, but when you have all these chains making chicken biscuits and chicken sandwiches, which are a hot product right now, and they're all made of chicken breasts, there is only so much of those specific cuts to go around."
High demand and high prices for chicken breasts and other cuts like wings, which remained relatively high throughout 2020, could last until production catches up again, he said. Cold storage supplies of chicken are also down 200 million pounds, roughly 20%, compared to last year, which further tightens the supply side.
"Low prices and lower production were a reaction to last year, and now demand is high because there is a feeling that we're returning to normal," Anderson said. "The thing is that chickens just have two legs, two breasts, two thighs and two wings. It just takes time to produce more chicken."
Chickens return to normal
Craig Coufal, Ph.D., AgriLife Extension poultry specialist, Bryan-College Station, said short supplies have mostly to do with poultry production returning to normal levels and the time it will take to meet pre-pandemic supply demands.
The more people return to restaurants, travel and "get out of the house," the more chicken they are likely to eat, Coufal said.
"The birds that were being grown during the pandemic were grown smaller because they were going to end up in grocery stores," he said. "The birds that meet the demand for chicken strips and sandwiches and processed nuggets are much bigger, and it can take some time to shift production. It will happen, but it may take some time."
Coufal said poultry producers are cranking out as many chickens as they can to meet erupting demand. But it takes fertilized eggs to produce chicks, which take time to become broilers that are ready for processing.
Feed costs a wild card
A wild card in the rocketing chicken market is feed prices, Anderson said. Corn and soybean prices have been very high compared to recent years and represent an added component to what chicken will cost once it reaches a restaurant or grocer.
Coufal said restaurants willing to pay a premium for chicken breasts may drive the price to unprecedented highs at grocery stores. Anderson said it will be interesting to see if constraints on cuts like breasts and wings drive restaurants and grocery customers to purchase more dark meat, such as thighs and legs, that are now primarily tagged for export.
"I would expect to see more consumption of boneless chicken thighs than we've seen previously," Anderson said. "So, you may see increased purchases at grocers and also some restaurants trying to figure out a way to utilize those cuts in order to meet demand and cut costs where they can."