US President Biden pardons National Thanksgiving Turkey
Annual US Thanksgiving tradition continues with turkeys raised on Indiana farm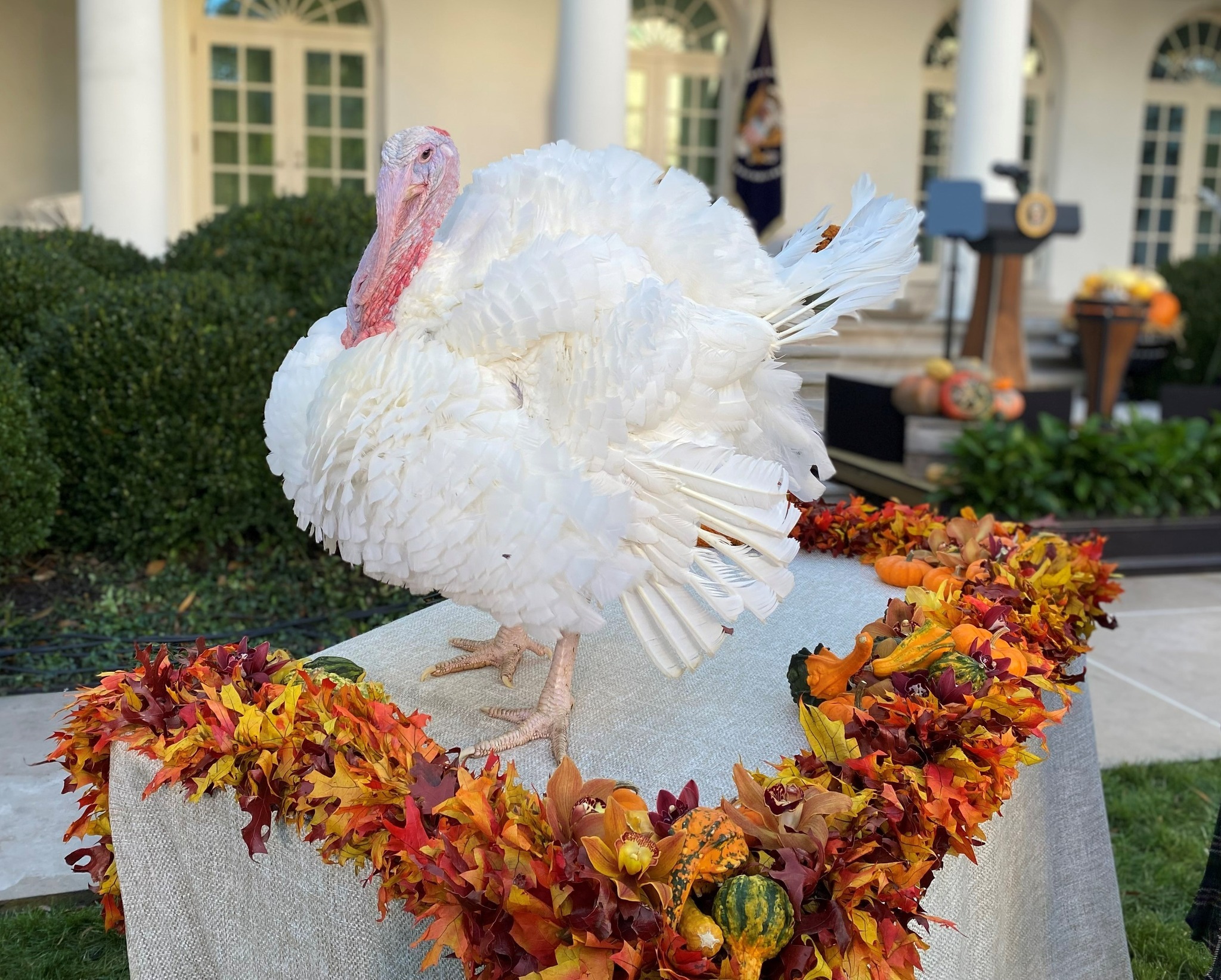 The National Thanksgiving Turkey Presentation is a time-honored American tradition dating back to 1947. "Peanut Butter" and his alternate, "Jelly," received a formal pardon from President Biden, and Biden took the opportunity to wish American families a Happy Thanksgiving.
"It's important to continue traditions like this to remind us how from darkness there is light and hope and progress. And that's what this year's Thanksgiving, in my view, represents," said Biden. "So many of us will be gathering with our loved ones for the first time in a long time, and we'll be reconnecting with traditions, with our tables and our hearts full of grace and gratitude for everyone who made it possible: the scientists, researchers, doctors, nurses, and other frontline workers who developed and administered the vaccines and kept essential services going; faith leaders and community leaders who counsel, comfort, and heal; farmers, farmworkers, meatpackers who risked their lives during this pandemic to grow, process, and pick the food that's on our tables."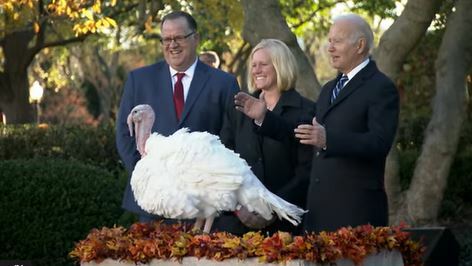 The 2021 National Thanksgiving Turkey and alternate were raised in Dubois County, Indiana, by turkey grower Andrea Welp under the supervision of NTF Chairman Phil Seger. Seger serves as Vice President of Live Turkey Operations for Farbest Farms, Inc. headquartered in Jasper, Indiana. While in Washington, D.C., Peanut Butter and Jelly stayed at the historic Willard InterContinental Hotel near the White House. Once the turkeys return to Indiana, they will be under the experienced care of veterinarians, faculty and students within Purdue University in West Lafayette, Indiana.

"It is an honor to participate in this truly unique tradition, and I thank President Biden for welcoming the National Turkey Federation, my family and Peanut Butter and Jelly to the White House," said NTF Chairman Phil Seger. "Thanksgiving is a special time for those of us in the turkey business, and it's an opportunity to celebrate America's turkey farmers and everyone in our industry. Today, and every day, I applaud their commitment to feeding our families."
According to White House historians, the tradition of "pardoning" White House turkeys has been traced to President Abraham Lincoln's 1863 clemency to a turkey recorded in an 1865 dispatch by White House reporter Noah Brooks, who noted, "a live turkey had been brought home for the Christmas dinner, but [Lincoln's son Tad] interceded in behalf of its life. . . . [Tad's] plea was admitted and the turkey's life spared."

More recently White House mythmakers have claimed that President Harry S. Truman began this holiday tradition. However, Truman, when he received the turkeys, and subsequent presidents did not "pardon" their birds. The formalities of pardoning a turkey gelled by 1989, when President George H.W. Bush remarked, "Reprieve," "keep him going," or "pardon": it's all the same for the turkey, as long as he doesn't end up on the president's holiday table.