US transition to cage-free eggs: a perspective from Bon Appetit management
Ahead of speaking at the 4th China Quality and Welfare Egg Summit, Maisie Ganzler shares Bon Appetit's journey to source 100% of shelled eggs from cage-free farms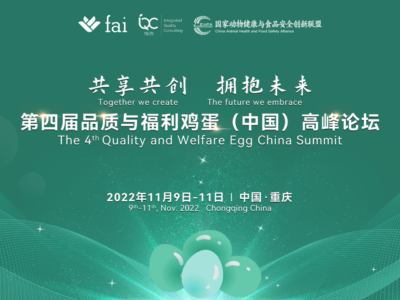 In preparation for her speech at the 4th Quality and Welfare Egg China Summit, Maisie Ganzler, chief strategy and brand officer for Bon Appetit Management, shares how her company became the first food service company in the US to source 100% of shelled eggs from cage-free farms and how this commitment impacted the company, the industry, and the welfare of US laying hens.

For more information and speaker coverage of the 4th China Quality and Welfare Egg Summit, click here.

Q: Can you please introduce yourself and Bon Appetit?

A: Hi, my name is Maisie Ganzler, and I am the chief strategy and brand officer for Bon Appetit. We're a food service management company that provides cafe and catering services across the United States, currently operating in 33 states. We serve a variety of clients across the US and two things they all have in common is an interest in where their food comes from and sustainability. Our clients include some of the biggest tech companies in the world, some of the best private colleges and universities, and specialty venues, including museums, baseball and basketball stadiums.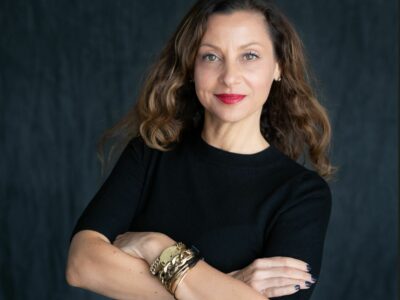 Q: When did you first hear about cage-free eggs?
A: It started for us in 2005 with a university student called David. He asked our general manager, Yvonne, if they could have cage-free eggs in the cafe. That was the first time Yvonne and I had heard of cage-free eggs.
Q: How did you decide to commit to sourcing cage-free eggs?
A: The first lesson was listening to our customers, even though it was just one customer asking one question, that person gave me an insight into future customer requests. We decided to react to David's request so by the time more customers were enquiring, we already had a steady supply of cage-free eggs lined up. The second lesson for us was to call up an advocacy group. I quickly learned that these groups can be your best friend. They are experts that can teach you, as they have taught me about cage-free eggs, and many other issues related to animal welfare.
A co-worker agreed to watch a seven-minute movie with me about how chickens are kept in cages. In these systems they spend their whole lives cramped, unable to exhibit natural behaviours. It was heart-breaking, and I thought "if this impacts me this way, it's going to impact our customers as well."
That first customer tipped me off, but I knew that we were going to have many people who wanted cage-free eggs. We set about trying to find them and at first it was very difficult. There was a lot of confusion in the marketplace, with different producers with different definitions for 'cage-free', so we decided that it was important to go with certification. Our policy stated that we would only buy shell eggs that were Certified Humane by the Humane Farm Animal Care Organization. There were several certifications on the market at that time, but they did not protect the chickens adequately. We did our research and decided that this was a certification that we could stand behind.
Q: You've specified eggs as 'shell eggs', can you please elaborate?
A: We buy eggs in two ways, shell eggs are what you would always imagine an egg to be, and another type is called liquid eggs, which come in cartons, almost like milk. You can imagine if you are going to make scrambled eggs for 1,000 students, you are not going to crack every single egg individually. There are machines that do that, and those are liquid eggs. When we first put our policy into place, we couldn't find liquid eggs that were certified cage-free. So, we became the first food service company in the United States to commit to serving only cage-free shell eggs.
Q: What advice would you give companies hoping to make the cage-free transition?
A: You have to have your supply lined up, you need to have your spokespeople in place, you need to understand the issues and you need to be ready to take some heat from people who disagree with you. Celebrate the positive press and be willing to talk to your critics.

Q: What changes in the industry did you notice after Bon Appetit made the commitment?
A: After we made that commitment, our competitors had to follow suit. Their clients were saying they wanted cage-free eggs as well. Bon Appetit showed that it could be done. We set a bar that others had to follow, and I feel really good about that because it benefits more chickens than just the ones we are buying. Now all the chickens that are laying eggs for our competitors also have to be cage-free. We also figured out how to find liquid eggs that were certified cage-free. The market had changed and there was more availability. We committed to going cage-free in our liquid eggs as well. It was a very exciting time.
Q: The avian flu outbreak hit poultry farms quite hard this year, how did it affect you?
A: Millions of chickens had to be put down, the market for eggs went crazy and prices were very high. Our supplier cancelled our contract for the cage-free liquid eggs and unfortunately did not make it out of the global pandemic. I made the announcement that we were not able to make our commitment and put forth a new timeline. It was important for Bon Appetit to take accountability and recommit. We had to show our customers that we were being open and honest, and we were going to meet our commitment, just a little bit later. Indeed, that was what happened, and we became the first food service company to also have cage-free liquid eggs. Now our entire supply of eggs, whether you buy a single hard-boiled egg, or an omelette, comes from a laying hen that has not been put into a cage.
Q: What does the cage-free commitment mean to Bon Appetit?
A: This has created a great market advantage for Bon Appetit. It's been written about, we have won awards, we talk about it with our customers, and it's something that our employees feel very proud of. It's a cornerstone of who we are. As the saying goes, 'put your money where your mouth is'. These eggs do cost more, but we believe that not only is it the right thing to do, but it also creates market differentiation. Leading this change, being honest and keeping our commitments has been good marketing. It's better than any advertising dollar you could spend and gives us a great story to tell. We put pictures in our cafes of the beautiful chickens, we tell the story on our website, and we promote this value-driven decision. Even though it costs us more, we know we are doing the right thing for the animals. Not to mention, survey after survey shows that people really care about animals, and they make purchasing decisions that feel good in their heart when they feel animals are being taken care of.
Q: Can you provide some final advice for other food service companies?
A: I hope our cage-free journey has been instructive. I hope that it inspires others to take a leadership position and to think about who they might partner with. Is there an advocacy organization that could teach you about these issues, help you think about what your customers want, and consider the financial benefits? Don't just look at the costs, look at the benefits. I believe that cage-free is the right thing for our business at Bon Appetit, and it's the right thing for you to do in your business as well.
To learn more about the 4th China Quality and Welfare Egg Summit, click on the QR code below: