TURKEY FEEDING

GrowerSELECT® adult turkey feeders are designed with useful features and built to last in turkey grow-out barns with large birds. Reinforced high-wear areas and quality components make the GrowerSELECT feeder a great choice for new construction equipment installations and the smart choice for turkey feed system upgrades.
Pair our turkey feeders with GrowerSELECT poultry feed line tube and our other quality feed delivery system components to complete your turkey feed line system.
HST1000 Adult Turkey Feeder
Easy Installation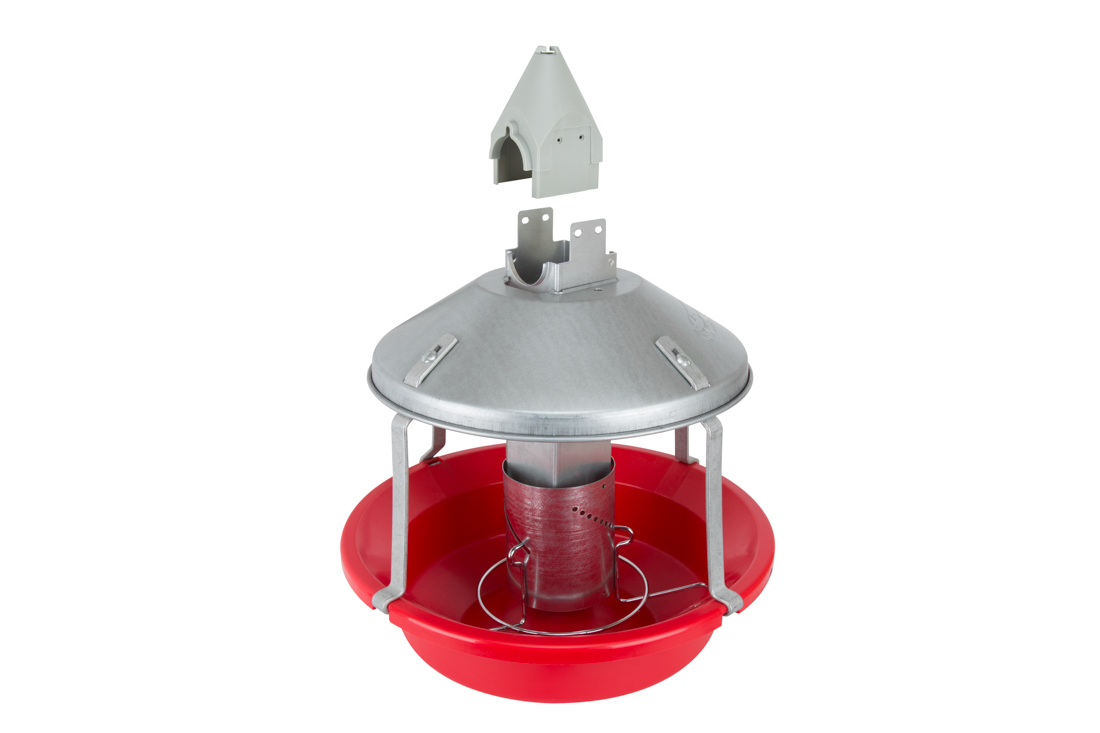 The two-piece removable high-density polypropylene top on the GrowerSELECT® Adult Turkey Feeder allows easy installation on existing feed line tubes and reduces wear on the auger pipe caused by traditional metal top feeder drop tubes.
The GrowerSELECT adult turkey feeder is easy to install thanks to its removable two-piece high-density polypropylene top
Polypropylene top material minimizes damage to the drop tube top and feed line pipe caused by the feeder rubbing back and forth while turkeys feed
Two piece design is secured with 4 hex screws and can be quickly installed on existing feed lines, minimizing down time; especially important when houses are populated with birds
Durable Construction
Heavy-duty galvanized metal feeder shield is designed to withstand damage from larger birds
Robust polypropylene feed pan features reinforced high-wear areas to stand up to even the most aggressive feeding turkeys
Feed pan support arms attach to the galvanized metal shield with nuts and bolts, eliminating frustrating pop-rivets that can come loose with no way to tighten them; eventually leading to failure
Reliable Conversion
Durable feed pan features a molded center cone to evenly distribute feed for 360° bird access
Classic deep-V design and ample space between pan and shield helps encourage turkeys to keep their heads over the pan while feeding
Feed saver lip directs feed back into the pan to reduce waste
Adjustable flue ring permits accurate control of feed levels in the pan
Square, free-swinging steel drop tube allows feeder to move back and forth on the feed line, reducing bruising caused by contact with rigid feeders
Useful Features
Feed level in the pans are controlled by the flue ring, which can be easily adjusted by a feed line winching system
Swing down pan remains attached by a single support arm, allowing easier and more thorough cleaning between flocks
The increased space between the feeder shield and pan results in higher feed line levels, making it easier for larger turkeys to move around the barn
Certain GrowerSELECT turkey feeder and feed delivery system components can be used as replacement parts for existing turkey feeders from other manufacturers
HST1500 Turkey Feeder End Control Panel
The GrowerSELECT end of line control pan reliably operates individual turkey feed lines to ensure pans stay filled and feed is present for birds during the entire grow-out process.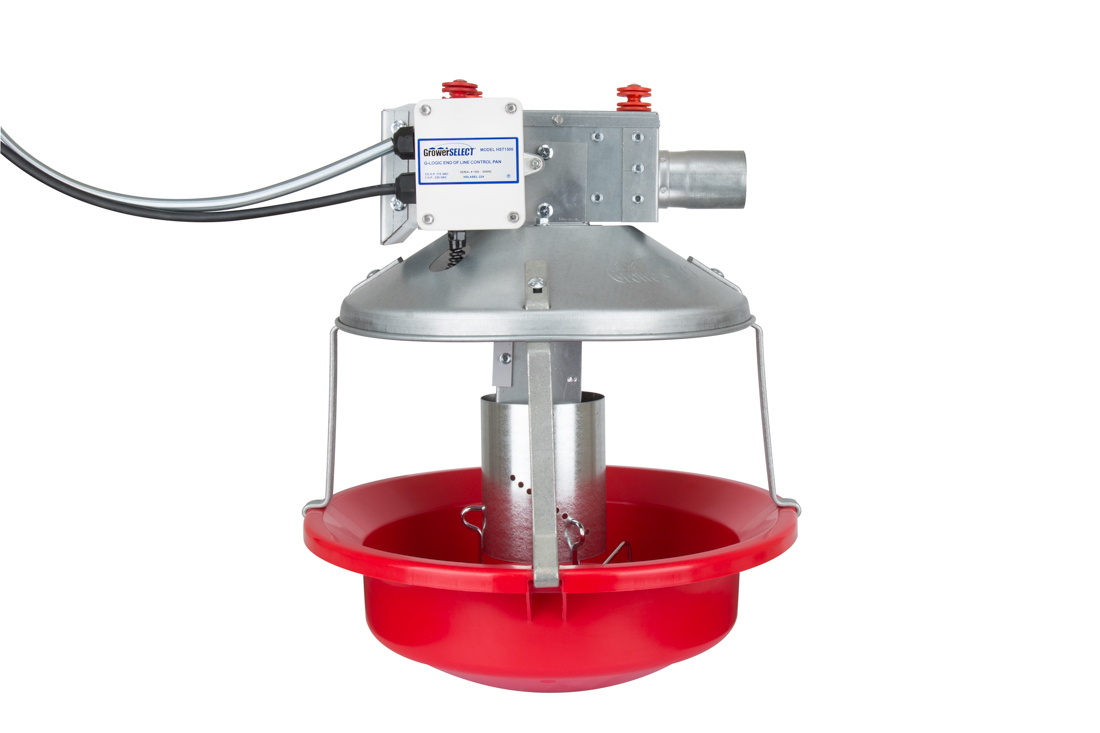 The GrowerSELECT® HST1500 Turkey Control Pan Feeder uses our G-Logic proximity sensor to monitor feed levels with improved reliability compared to traditional mechanical switches. The HST1500 end control pan features our G-Logic proximity sensor to detect feed levels, increasing reliability and eliminating the possibility of a mechanical switch that can wear out and stop working.
Complete with 10' pigtail cord, 18" cord protector, watertight connections and mounting hardware
Built-in circuit protection safeguards against voltage spikes
Internal compensation to prevent fluctuating temperatures from influencing the unit's sensitivity
G-Logic sensor eliminates the need for a fabric diaphragm
115/230 Volt power input
CSA Certified
IMAGES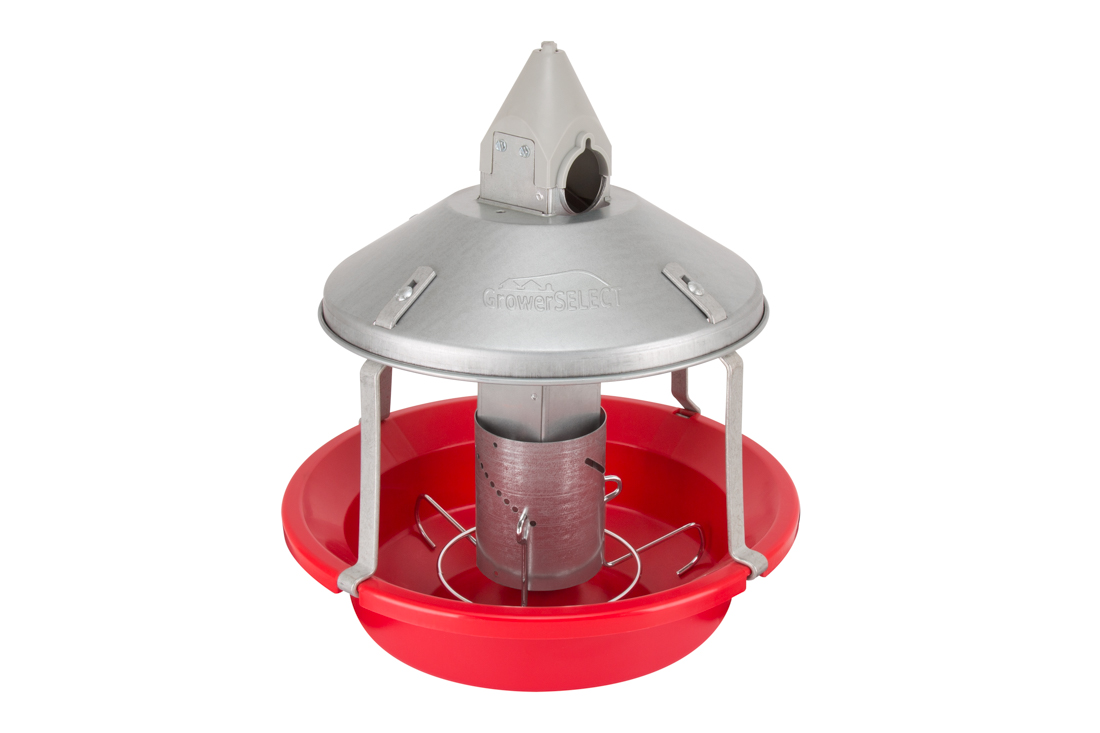 Click the above image for more pictures
RESOURCES -
Manuals -