Our Products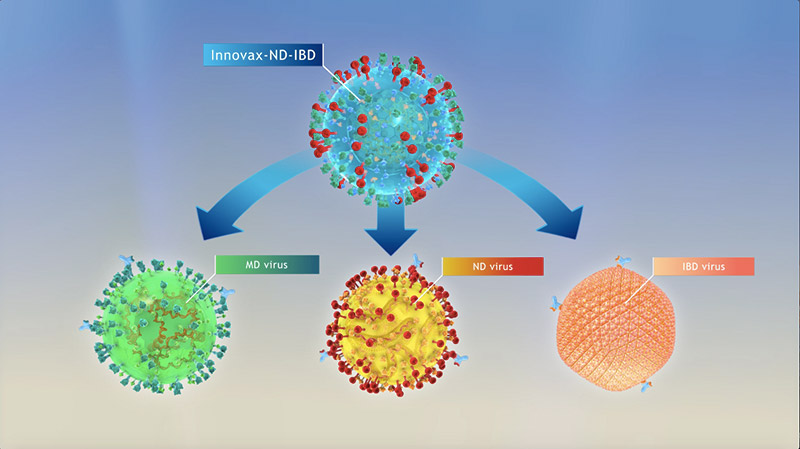 Innovax®-ND-IBD
Innovax®-ND-IBD has been developed to make disease control easier and more effective. It is the first ever dual-construct HVT vaccine to offer long-term protection against three of the most important infectious diseases that threaten today's commercial poultry operations – Newcastle Disease, Infectious Bursal Disease and Marek's Disease.
Learn more at www.innovax-vaccines.com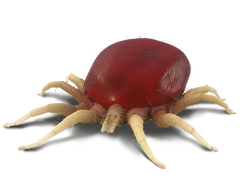 Poultry Red Mites
Control of poultry red mites is critical, as even relatively small mite populations can have significant impact on bird welfare and operation productivity. Poultry red mites are a costly problem for global poultry production. The development of more useful, effective, and innovative treatments to control red mite infestations and improve bird welfare has been an unmet medical need recognised by the scientific community, key opinion leader groups, the layer industry, and the EU.
Learn more at www.redmiteexpert.com or Exzolt.com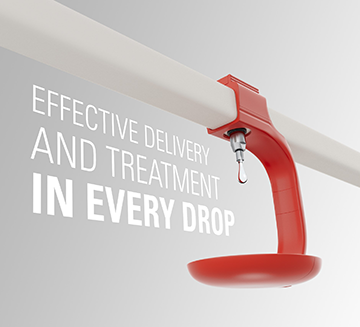 Panacur® AquaSol
Intestinal health is critical to maximize uniformity, productivity and profitability in your operation. New Panacur® AquaSol (200 mg/ml fenbendazole) helps you optimize treatment of poultry intestinal worms with an innovative, farm-friendly drinking water formulation.
Learn more at www.panacuraquasol.ca
Click here to find out more about products that are licensed for use in your country
General Reminder
Product indications, usage instructions & withdrawal periods may vary by Country. Always follow label instructions and consult your veterinarian or poultry health adviser. This page contains information on veterinary pharmaceutical and biological products that are sold in several different countries and areas where they may be marketed under different trade names and pursuant to different regulatory approvals. Accordingly, ThePoultrySite and MSD Animal Health give no guarantee that the details presented are correct with respect to all locations. Advertisements and/or reference to commercial products or trade names within information provided by ThePoultrySite.com does not constitute an endorsement by ThePoultrySite.com and does not imply discrimination against any other similar products. This information is aimed at veterinary surgeons, veterinary nurses, pharmacists or professional keepers of poultry.