Welcome to the Vencomatic Group
Vencomatic Group represents three well-known brands in the poultry sector: Vencomatic, Prinzen and Agro Supply. Combining these brands we offer a full range of innovative systems for equipping modern poultry farms all over the world.
We look for alternative solutions, developing sustainable and poultry friendly products. The Vencomatic Group has over 350 committed employees who serve thousands of customers worldwide. Our poultry professionals know what it takes to run a successful poultry farm. We happily share this knowledge to help you make your business a success. We've been there, challenge us!
If our website does not provide the answer you are looking for, please do not hesitate to contact us!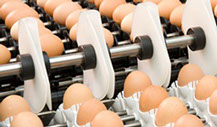 Collecting perfect hatching eggs is the main goal when you manage a breeder farm. An optimal house layout with attractive nests increases the nest acceptance by the birds. Once eggs are laid it is key to transfer them as carefully as possible to a tray. Our products for housing, climate, and egg handling offer you the best solution to collect top quality hatching eggs.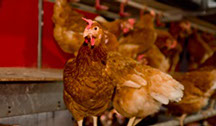 Maximum production is what a poultry manager of a layer farm aims for. To let birds optimally perform it is important that birds are well trained during rearing and can thus easily find their way in a production house. Our products facilitate natural behaviour which ensures top results. Besides this, our solutions ensure a pleasant working environment both in the house and in the egg collection room.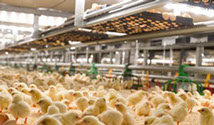 The challenge in meat production is to grow a broiler to target weight. Besides sufficient feed and water, climate control plays an essential role in providing the best conditions for the bird to grow. Additionally efficient use of resources is the key to good financial results. We have developed housing and climate solutions that offer an efficient and healthy environments for broilers.