Breeders
A hen has the natural desire to breed. To enhance her chance for offspring she will look for af safe, clean and sheltered place to lay her eggs. She will demonstrate this same behaviour in a breeder house. For succesful hatching egg production it is therefore essential to create the conditions that allow this behaviour. This is what we do at the Vencomatic Group".
Wim Peters - Breeder specialist Vencomatic Group
-by Vencomatic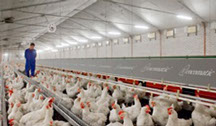 Collect top quality hatching eggs
More than 30 years of experience have enabled Vencomatics poultry professionals to design nest systems that perfectly
match the need of breeding birds....



-by Agro Supply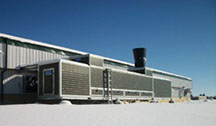 Full control over the climate
A healthy climate is an absolute must to achieve optimum performance from your birds but controlling the climate in a breeder house can be a real challenge...




-by Prinzen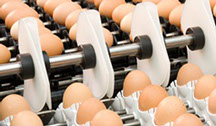 Perfect points down setting
With over 30 years of experience, Prinzen is the market leader in hatching egg setters. Every day over 30 million hatching eggs are carefully handled and set by Prinzen machines worldwide....