Broilers
To grow a day old chick to a full grown broiler is a top performance. It is important to manage the growth of broilers in order to get the best results. By looking at the bird and building an ideal situation for growth, the Vencomatic broiler solutions are designed to give broiler managers the best performance.
-by Vencomatic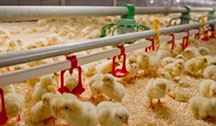 Efficient housing for broilers
The challenge in meat production is to grow a broiler to target weight. Providing the best conditions for the bird to grow is essential. Additionally efficient use of resources...



-by Agro Supply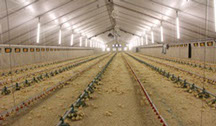 A healty climate results in top performance
A healthy climate is an absolute must to achieve optimum performance from your broilers...