Layers
"To achieve the best possible results in table egg production it is essential that birds quickly find their way in a housing system. Positioning of water, feed and laying nests should follow the natural behaviour of the bird. In the rearing phase birds must be trained to jump to different levels to be able to access water and feed in an aviary system."
John Bierens – Sales Director Europe Vencomatic Group
-by Vencomatic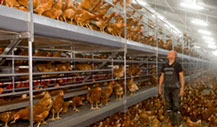 Natural environment stimulates performance
The poultry professionals of Vencomatic design nest systems that perfectly match the needs of hens, adapted to the different living conditions worldwide. All systems are designed...



-by Agro Supply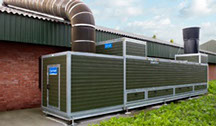 Air quality is important
We believe that the health and thus productivity of hens first and foremost depends on the quality of the air they live in. A healthy climate is created by providing fresh oxygenated air...




-by Prinzen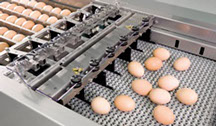 Gentle and efficient egg handling
Gentle handling of eggs is the core business of Prinzen for over 30 years. Prinzen started with setting machines for hatching eggs, which are renowned...