Turkish delegation results in new business wins for Hybro
THE NETHERLANDS - Leading Dutch broiler breeding company Hybro BV recently welcomed a delegation of 20 owners and breeder managers from Turkish poultry companies, for a four day seminar at their headquarters in Boxmeer. The visit has resulted in new orders being placed for Hybro parent stock before the end of this year.

The visit was organised in response to increasing interest from the Turkish poultry industry, explained international sales manager Wilfred Folkeringa. "Since the launch of our enhanced product portfolio," he says, "there has been significant interest from Turkey in working with Hybro parent stock. This invitation was extended to key players, to meet the team here in Boxmeer, learn more about Hybro as a company and of course, about our products."

The seminar programme, which took place prior to the news that Turkey is one of the latest countries to be hit by AI, included specifically organised training sessions and visits to parent stock farms and hatcheries. Delegates received detailed information regarding Hybro breeders, the Hybro PG+, G+ and PN, together with the most up to date performance data from the field worldwide.

"The seminar was a great success," says Marcel Roy, regional manager for the area, "and the group unanimously requested that similar seminars be held locally in Turkey. We are pleased to see that there is such a high interest in Hybro products - and two of the visiting companies having already confirmed orders for their first two Hybro PS flocks to be delivered at the end of this year."

"Clearly the current situation with Avian Influenza in Turkey has been a blow to everyone concerned," concludes Wilfred Folkeringa. "But we are confident that with the experience gained during the AI crisis here in The Netherlands in 2003, we can provide very real and valuable support to help our customers in Turkey to withstand the current pressures."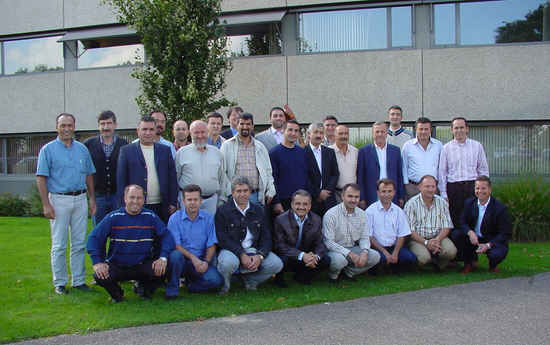 Source:
Hybro BV
- 28th October 2005