Aviagen Holds Arbor Acres Global Forum
RUSSIA - Aviagen, the world's leading poultry breeding company, recently held its inaugural Arbor Acres Global Forum.

This meeting served as a platform for Arbor Acres distributors from around the world to participate in discussions and presentations highlighting the improved performance of the Arbor Acres product and the opportunities this will bring.

"Our goal was to provide an event that would stimulate dialogue and transfer knowledge between Aviagen and our distributors to maximize the long term success of Arbor Acres," said Bob Dobbie, president of international business for Aviagen.

This two-day event, the first of its kind for Arbor Acres, brought together more than 40 participants from 16 countries to gain a global perspective on issues such as market changes and trends, nutrition, welfare, and research and development. The representatives also gave presentations on the current situation in their own countries.

In addition to the lectures and presentations during the day, participants enjoyed various evening activities that allowed them a chance to see some of the beautiful city of Singapore and to experience its ambience and culture. Based on the success of this event, future Global Forums are already being planned.

"We are delighted to have this chance to interact and learn with our Arbor Acres distributors," said Dobbie. "This event provided a wonderful opportunity for this fast expanding group to nurture relationships and develop plans for future growth."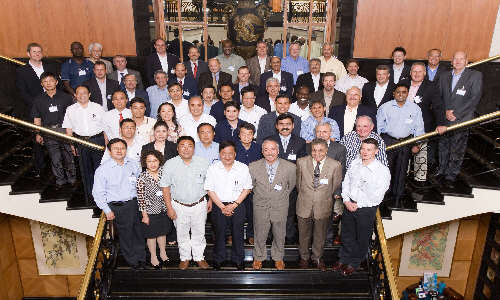 ThePoultrySite News Desk