Nick Lynn Joins Hubbard To Strengthen UK Team
UK - Nick Lynn will join Hubbard as senior technician for Great Britain and Ireland from September 2006.

Hubbard is a world leader in the development and marketing of improved broiler breeding stock. Hubbard specializes in state-of-the-art methods (both traditional and new technologies) of improving the breeding of their pure lines for broilers, in order to respond to current and future needs of the industry.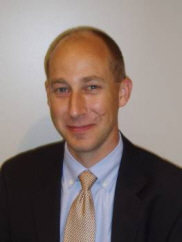 Nick Lynn
This appointment follows the increased demand for Hubbard Flex and Colour Parent Stock and the recently started GP operation and GP hatchery in the UK. Nick will be in charge of the technical follow up and quality control of the production of Hubbard PS in the UK and will also provide technical support to all Hubbard PS customers, to help them achieve the best technical and financial results on PS and broiler level.

Nick started working in the poultry industry in 1983; first for ADAS at the Gleadthorpe research centre. During his career he has worked as part of a research team, then went on to specialise in poultry meat production and product quality. For the past 10 years he has been working for a primary breeding company in both technical and sales roles, most recently in the Middle East and Eastern Europe.

ThePoultrySite News Desk