Aviagen Appoints New Veterinarian for Asia
ASIA - Aviagen, the world's leading poultry breeding company, announced that Dr. Rafael Monleon has accepted a position with the company as technical veterinarian for Asia.

In his new role, Dr. Monleon will have responsibility for working with Aviagen's customers and distributors concerning all aspects of the health status and performance of the product.

In addition, Dr. Monleon will review and report to management on the area's health programs and issues. He will visit customer facilities to evaluate programs and provide recommendations to control, prevent, and treat specific health challenges. Working closely with Aviagen's technical team, Dr. Monleon will develop and implement actions plans to improve poultry health throughout Asia.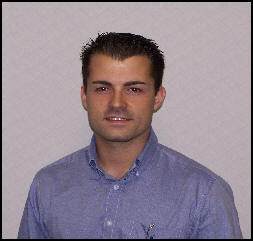 Based in Southeast Asia, Dr. Monleon will report to Dr. Nick Dorko, Global Head of Technical Veterinary Services, and will be instrumental in Aviagen's efforts to continue to develop and enhance the company's technical support in the region.

Dr. Monleon received his D.V.M. from the University Complutense of Madrid, Spain and is a member of the Royal College of Veterinary Surgeons in London, UK. He completed a Residency and a Master of Specialized Veterinary Medicine in poultry health management, both from North Carolina State University in Raleigh, North Carolina, USA.

Dr. Monleon is a board certified diplomate of the American College of Poultry Veterinarians and a RABQSA certified ISO 9001:2000 Lead Auditor. He also served as an Official Veterinary Surgeon for the United Kingdom's Meat Hygiene Service and has extensive experience in poultry processing and food safety working as a private consultant both nationally and internationally.

ThePoultrySite News Desk