Euro Tier 2006: BioEnergy Europe heralds in new era for world's farmers - sustainable energy production.
HANNOVER - The premier of BioEnergy Europe at Euro Tier creates an impressive backdrop to a new world opening up for all farmers, and makes a persuasive case for the immediate practical potential offered by the technology.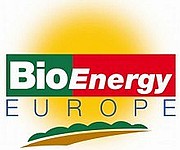 Few now deny that the world's major economies are facing a crisis on an apocalyptical scale if they do not find the technology to prevent the unsustainable depletion of fossil fuel energy sources and prevent global warming. No surprises to some then, that attention is once again turning to the farming community as a potentially vital component in finding a way out of the current frightening prospect.

In just the way that the mantra of affordable high quality food for all was fuelled by government support in the post war years, surely now there is a new mantra coming, that of sustainable energy for all. Who can deliver that but the world's farmers together with their technology partners? Whilst we wait for our governments to wake up to the extreme urgency of the situation and get on with resourcing and supporting the change that has to come, we can consider what possible implications this is going to have for us and for our customers who buy the food we produce.

A first step down that route begins with an assessment of which technologies are appearing as the most practical options now - and the huge hall full of exhibits at Euro Tier's BioEnergy Europe exhibition provides numerous examples of the various approaches being progressed. These fall into four main categories:
First the replacement of non-renewable fossil fuel oil with renewable vegetable oils. The best placed of these is currently Rapeseed/Canola oil but there are numerous other possibilities. This is already a practical alternative and as the efficiencies of crop production (and perhaps bio energy is where GM plant breeding technology really comes into it's own) and oil extraction improve, the costs will decline in relative terms against fossil fuel oil which of course is actually predicted to continue to rise in real cost in the long term.

The by-product of the oil extraction makes good protein meal for animal feed or can be burnt in biomass power plant, creating a no-waste system that really works and can only get more efficient. What also favours this approach is the versatility of the fuel; it can be used to run electricity generators and can fuel vehicles with equal practicality.

It can also be operated on a relatively small scale and there are already farmers producing their own diesel and contract processing rape seed for their neighbours. In other words it is going to happen on an increasing scale wherever oilseed crops can be cost effectively produced.



Secondly the fermentation of waste, slurries, manure etc to produce biogas (methane) for combustion to produce heat or electricity or both – this is where many of us as livestock farmers can come into our own and perhaps solve our waste management problems while we are at it – especially where we can bring in government financing to help us turn waste into bio-energy.

A cursory glance around BioEnergy Europe tells us that the technology and equipment is there to do the job and again, (apart from the initial capital cost which is where central/government support would be a great catalyst) there is little downside - even the by-product from the fermentation is an improved fertiliser.

The plant needed to efficiently do the job can be scaled to fit virtually any size of operation and there are already hundreds of biogas installations per year being commissioned on EU pig, dairy and livestock farms. The biogas equipment industry is now turning over €1.5 billion per annum and growing faster than ever.



Crop fermentation to produce ethanol, usually from corn, sugar cane or sugar beet – this is of course a proven fast growing biofuel industry. BP and other major oil companies are investing hundreds of millions of dollars in the second generation which uses the whole plant and produces higher efficiency further fermentation products like BTL butanol, which has already raised efficiency by 25% bringing the performance of these fuels to 85% of that of petroleum. With over 30% of vehicles in Brazil running on ethanol today and new players entering the market across the world ethanol pumps at fuel stations are here to stay.

Scientists have also established that sugar beet leaves are one of the best absorbers of CO2 that the world knows so growing it as crop for fuel brings society a double benefit!



Biomass burners for heat and power - there is still a growing role for this technology both in growing fuels specifically for burning in biomass power stations and in utilising by-products from a huge range of timber and farm production streams. The technology has been available for some time and new innovations are further improving the efficiency of production by, for example, lower energy pelletisation of by-products like straws and wood wastes so that they can been handled and transported more efficiently. There is also now equipment available to suit almost any size of operation.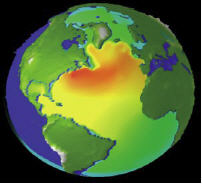 So, as it is clear that opportunities are there, what will the consequences of the arrival of this new industry be for us as farmers? On the positive site there is no doubt that there is real money to be made, whilst also making an absolutely vital contribution to reducing global warming at the same time - and farmers becoming eco-warriors is going to give something else we badly need - a positive effect on the image of agriculture.

We are going to be welcomed into the energy market and will find willing new buyers for many of our products which has to improve profitability and stability. But there are also some potential negatives that will need to be managed: food and energy will be in competition for raw materials, indeed Tyson has already announced that competition for corn from ethanol production is tightening the market which is pushing up feed cost and ultimately the cost of chicken meat will rise as a consequence.

The rise in feed cost will be unlikely to be fully offset by improvements in efficiency and will therefore have to be passed on to our customers. We are also going to have to get our investments right first time – understanding plant and machinery is an area where farmers excel but we need to get it right first time, these are big capital installations and any that purchase the wrong system will find they have made a costly error.

Those attending the BioEnergy Europe exhibition and the technical sessions here at Euro Tier are very clearly motivated to get to work to embrace the new era and benefit from the opportunities it presents to us all. For our part we believe that global government support for this massive change in our role is needed right now and we will be pressing for this and reporting back on progress on BioEnergy at all levels.

With global energy demand predicted to grow by 60% over the next 30 years and BioEnergy being the only universally accepted solution to global warming (which would, at the current rate, raise average temperature by a catastrophic 5-6°C by the end of the century), we need to move at a breath-taking pace from here on!
ThePoultrySite Editorial