Hubbard appoints David Harrower as Technical Service Manager in Asia
THAILAND - Hubbard is very pleased to announce that as per February 01, 2007 they have appointed David Harrower (MSc) to support them to increase the focus on technical Service in the Asian region.

Hubbard is a world leader in the development and marketing of improved broiler breeding stock. Hubbard specializes in state-of-the-art methods (both traditional and new technologies) of improving the breeding of their pure lines for broilers, in order to respond to current and future needs of the industry.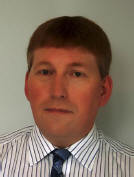 David Harrower
Initially Japan, Taiwan, Indonesia and Malaysia will be the main focus areas, but this will be extended to other international markets in the near future.

David Harrower has more than 30 years experience and in-depth knowledge of the international poultry industry through his previous responsibilities in both the integrated and international breeding business.

David is also member of the panel at Scottish Agricultural College representing the industry where he is involved in ratifying HNC and HND contents.

David Harrower's career started with 14 years working for DB Marshall, followed by an international breeding company for 8 years as Area Farms and Hatchery Manager. The last 8 years David has been Operations Manager at Grampian Country Chickens.

David Fyfe, Hubbard's Director of Asian Business, commented "I am very pleased to appoint someone with David Harrower's obvious people and poultry skills. David Harrower has had a lifetime of experience in both integrated and breeding business which will give additional value to Hubbard's Technical Service in the Asian region."

For more information, please contact:
[email protected]

ThePoultrySite News Desk