Aviagen's Bangkok Office part of the Aviagen Global Network
BANGKOK - After two years of operation, Aviagen's Bangkok Office is playing an increasingly pivotal role in coordinating the supply of Aviagen products and customer support throughout South East Asia.
The office, based in the centre of Bangkok, was set-up in June 2005 to provide customers in the region with more local and focused support, expanding Aviagen's global customer support network.

Wy Chee Chiang, Senior VP Asia commented: "We wanted to be in close proximity to our customer base to be on hand to help with any potential problems speedily and effectively. Moreover, the Bangkok team play an important role in the development of business opportunities in this strategically important market."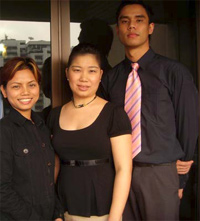 From Left to right: Saisunee Kongtongkai, Orapan Chansawat, Saksake Pacharadit.
Wy Chee goes on to explain the Bangkok office's vital part in the coordination of production in Asia: "As bird flu spread across Asia and then into Europe, coupled with the dramatic increase in freight costs, it quickly became apparent that alternative sources of parent and grandparent stock had to be found to guarantee supplies to our Asian customers. The Aviagen Bangkok office is now the production coordination centre for the supply of all Aviagen products sourced from bio-secure locations in Australia and New Zealand. Over 90% of Aviagen parent stock needs are now supplied from within the region and the Bangkok office and its dedicated customer service team play a pivotal part in this success."

The Bangkok team is headed up by Orapan Chansawat, Regional Sales & Marketing Coordinator, who joined Aviagen in June 2005 and holds a Masters degree in International Business. Orapan is no stranger to the poultry business having spent six years with one of Thailand's largest poultry companies. As Aviagen's business continually increases in the region Orapan finds herself dedicating more time to direct customer contact and servicing. Earlier this year, two additional recruits were brought on board to help with the coordination and processing of customer orders and enquiries.

Saksake Pacharadit is the new Sales Coordinator for the Bangkok office. Saksake brings a wealth of experience in the import and export business gained in his previous role, which will benefit Aviagen customers in the region.

Administrative Assistant Saisunee Kongtongkai plays a key role in supporting the Bangkok team with a range of duties. Saisunee has been with Aviagen for four months but has already established herself with many of the customers.

Through the efforts of this small, but dedicated team, the Aviagen Bangkok office now plays a vital role in supporting customers and growing Aviagen's business throughout South East Asia. The office is also used as a base for all the technical and commercial managers who frequently travel around the region, with the team in the office providing a central contact.

The staff in the Bangkok office supports the technical and sales team by providing invaluable local knowledge of cultures and language. Their knowledge compliments the support from Europe and USA based specialists to provide custommers with a quality service. One of the advantages of being part of a global network such as Aviagen is access to the knowledge within the group. Aviagen can promise a consistently high standard of product enhanced by best practice and robust biosecurity procedures.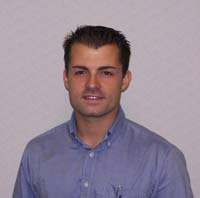 So what are the plans for the future? Wy Chee Chiang explains: "We are going to build on the success of the Bangkok office by giving our customers more "local" support, particularly in technical matters.

This will be further enhanced with the relocation of Aviagen's Regional Veterinarian Rafael Monleon (pictured right) to Bangkok in July. In his new role, Rafael will have responsibility for working with customers and distributors concerning all aspects of health status and performance of Aviagen stock."