OIE Release Global Three Year Statistics On Avian Bird Flu Outbreaks
OIE have published their latest update on Avian Influenza outbreaks over the last four years. Notably Vietnam and Thailand are by far the worst hit countries.


Outbreaks of Avian Influenza (subtype H5N1) in poultry. From the end of 2003 to March 2007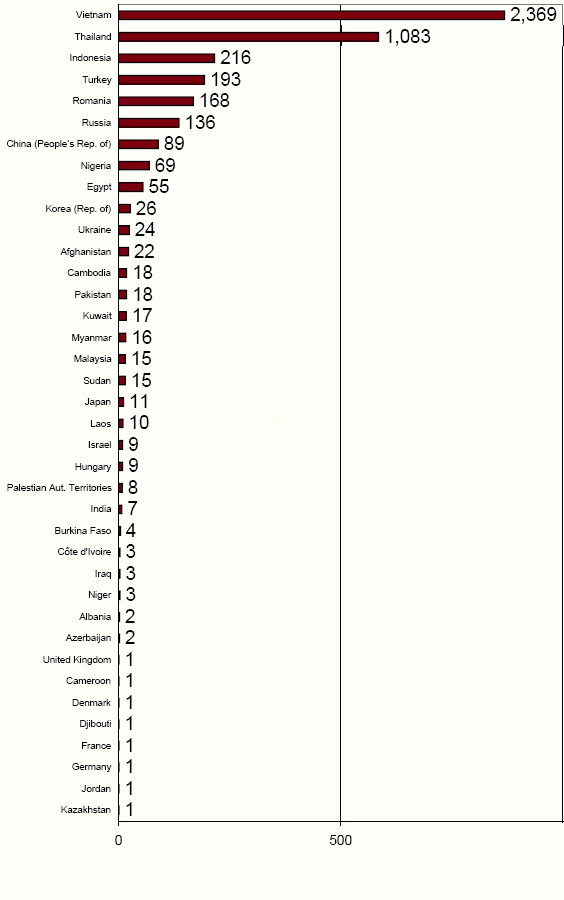 For a full listing of the OIE report, click here.