Company Veterinarian For Cobb Europe
UK - South African veterinary surgeon Allan Ball has joined the Cobb Europe Quality Assurance Department as Company Veterinarian and Quality Manager.
Allan has been involved with Cobb breeding and broiler stock in South Africa since graduating from the University of Pretoria in 2003. Initially as divisional veterinarian for Cobb South Africa he oversaw poultry health for Cobb SA and its parent company Rainbow Farms, became general manager of the Cobb SA Grandparent Complex and then veterinary laboratory manager for Rainbow Farms in the Kwa Zulu, Natal region.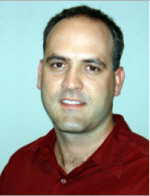 Allan Ball
In his role with Cobb Europe Allan will be based at the Colchester headquarters in the UK and assume responsibilities for the health, animal welfare and biosecurity aspects of the UK Great-grandparent Operation and the Quality Control Centre. In addition Allan will support the Cobb Europe customer base in Europe, the Middle East and Africa on animal health, welfare and quality issues.

Roy Mutimer, Corporate Welfare and Quality Assurance Director said "We welcome and look forward to Allan joining the team in Cobb Europe. His in-depth knowledge of the Cobb 500 and experience as a Cobb customer will be an advantage in his new role within the company."