Cobb Appoints General Manager For North America
US - Aldo Rossi, who has held sales and technical roles with Cobb during the past seven years, has been promoted general manager for North America.
With this appointment, Cobb now has a general manager in each of the four business units - Jairo Arenazio in South America, Steve Parsons in Europe/Middle East/Africa (EMEA), and Randy Vardeman in Asia.
Dr. Rossi began his career at Cargill in 1992, after receiving his doctrate degree in veterinary medicine from the University of California at Davis, focusing on poultry medicine. At Cargill, he worked in internal production for Sun Valley in the UK, and later in the US as the staff veterinarian for North American poultry operations.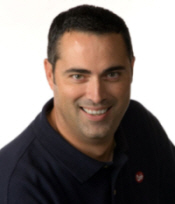 Aldo Rossi
He moved to Elanco in 1995 as a poultry technical consultant. In 1997 he joined Simmons Foods as a company veterinarian, coordinating live production and plant operations.

Since joining Cobb in 2000, he has served in various capacities, including veterinarian for the World Technical Support team for 3 years. He was given responsibility for the US sales group in 2003 where he led the team to achieve continued growth. In his most recent role within Cobb, he has served as North American director of sales and technical service, which includes the US, Canada, Mexico, Caribbean, and Central America.

"We are excited to make this appointment in a region where we continue to see very positive growth," says Stan Reid, Cobb vice president of North America and Asia.

"Aldo's industry experience and technical background make him a valuable asset to our strong North American team. His proven leadership skills make him an excellent choice to work with our production, sales and technical groups, and also to identify and develop future talent for our expansion."

As general manager, in addition to his previous responsibilities, he will be responsible for US grandparent production.