Fire delayed poultry from Guyana
TRINIDAD & TOBAGO - Agriculture Minister Jarette Narine said a fire at the sole supplier selected to export chicken from Guyana to Trinidad and Tobago, and not sanitary requirements, delayed the arrival of the poultry products.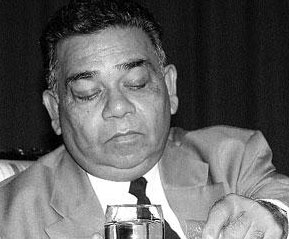 Agriculture Minister Jarette Narine during yesterday's post cabinet press briefing at Whitehall, Port of Spain.
Narine said he was still hopeful that the cheaper poultry products would be exported by Guyanese supplier Didco Farms before the end of the year.

"I am saying so, I was hoping by now that Didco would have been able to supply poultry to Trinidad but it was unfortunate they had a massive fire there," Narine said.

Didco Farms in Guyana is the main poultry supplier there and was preparing to export its products to Trinidad and Tobago subject to approval from the Agriculture Ministry.

A team from the ministry was scheduled to travel to Guyana to carry out an inspection of the Didco facility earlier this year.

Source: Trinidad & Tobago Express