Hubbard acquires Fulletby hatchery in the UK
UK - Hubbard SAS, the leading European supplier of broiler breeding stock, has entered into an agreement to acquire Fulletby hatchery from Joice and Hill Poultry Ltd.
Joice and Hill have been contract hatching parent stock for Hubbard at the Lincolnshire hatchery for the last twelve months.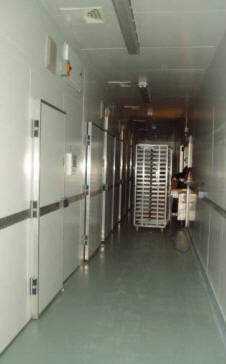 'We have been impressed with the high quality chicks and the skilled staff at Fulletby over the past year', said Stéphane Duthoit, CEO of Hubbard, 'We have built a UK farming operation and, given the rising demand for both our Hubbard Flex and organic breeds, both in the UK and abroad, it makes sense to consolidate our investment by adding a British hatchery to our expanding network.'
'We have invested a lot of time and effort into equipping one of the most modern Chickmaster hatcheries in Europe at Fulletby, but with our acquisition last year of the hatchery at Eye it became necessary to find an alternative use for the Lincolnshire hatchery', said Robert Haynes, Director of Joice and Hill, 'We have enjoyed working with Hubbard over the last year and have seen demand for their products grow rapidly.
This move will ensure a good supply base for Hubbard's customers and provide the excellent staff at Fulletby with an international company employer, whilst allowing us to concentrate on the development of the Eye hatchery into the leading supplier of egg layers in the UK'.