Pas Reform Appoints Representative To Support Smart Growth In The USA
US - Since launching its industry-leading Smart single-stage incubation system in the USA in January 2007, Pas Reform announces further expansion to its worldwide network, with the appointment of Mr. Dave Neff to drive the company's commercial activities in the USA.
Mr. Neff will deliver the full range of Pas Reform products, including Smart single-stage incubation technology, throughout the USA. His main area of responsibility is to work in partnership with Pas Reform's American customers, partners and colleagues, to enhance the range and depth of commercial services. From the supply of products to technical support and services following the installation of Smart incubation systems, Dave Neff becomes the first point of contact with Pas Reform Hatchery Technologies in the USA.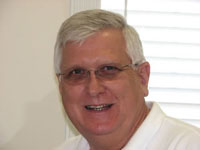 Mr. Dave Neff, Representative Pas Reform Hatchery Technologies in the USA
In addition to supplying Smart single-stage incubators, hatchery automation and climate control systems, Dave will also ensure that Pas Reform's relations in the USA have full and reliable access to dedicated project and hatchery management training programs, from the widely acclaimed Pas Reform Academy in Holland.

Dave was born and raised on his family's turkey and broiler farm in the Southern Ozarks area of Missouri. He obtained his undergraduate degree in Agriculture/Business and graduated in Poultry Science. He has an extensive background in the poultry industry, having worked in several areas of pullet, breeder, hatchery, live, technical and executive management positions throughout his career, including his current role with Morris Hatchery, Inc., the leading US producer of fertile broiler hatching eggs. Dave is married and has three adult children.

Dave Neff is enthusiastic about Pas Reform's future prospects in the USA: 'Pas Reform is a world-leader in the development of single-stage incubation technologies.

"The company has pioneered in this field for more than 30 years and, combined with the support of dedicated Project Management and Hatchery Management Training Programmes from the Pas Reform Academy, we have excellent prospects for significant growth here."

Mr. Bart Aangenendt, CEO of Pas Reform, is delighted with the appointment: "Dave knows and understands the US market extremely well", he says. "We will dedicate substantial time and energy to supporting Dave's activities in the USA with an ongoing recruitment and training programme for technicians, as well as regular, follow-up visits by our hatchery specialists, to provide comprehensive support in helping them to make the transition from multi- to single-stage hatching operations."