Technical service appointment in the US
US - Charles Swain has joined the Cobb team as a technical service representative in the United States.
A graduate of Louisiana Technical College with a BS degree in agri-business, he has 15 years' experience in the poultry industry.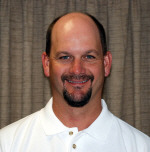 Charles Swain
Until joining Cobb Mr Swain has been breeder manager for Foster Farms in Hope, Arkansas. He has also been broiler manager for Hudson Foods, and has worked in breeders and broilers with OK Foods.
"The many years of experience working with both broilers and breeders will make Charles a valuable asset to our US technical service team," says Ken Semon, technical service manager for Cobb US. "He will be responsible for providing technical service to our customers in Mississippi, Louisiana, and south Arkansas."