Country to import 3M kilos of chicken
THE PHILIPPINES - The country will import millions of kilos of chicken to make up for a production shortfall that could raise its price, Bureau of Animal Industry (BAI) said Wednesday.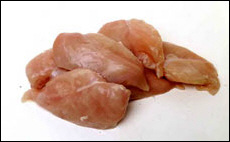 Davinio P. Catbagan, BAI director, said a tight chicken supply in the third quarter of the year has prompted the government to import up to 3 million kilos.

He attributed the falling supply to the low output of the local broiler industry in recent months because of a prolonged humid weather.

Catbagan said the Department of Agriculture was working out the volume and timing of the shipments to avoid the dislocation of local poultry producers.

"The agriculture department and stakeholders agreed, in principle, to import chicken of up to 3 million kilos," he told reporters.

The shipments should arrive within the next three weeks but not later that the end of October, Catbagan said.

"Normally, a tightness in supply is felt before the holidays or December. This is the first time we needed to import at the start of the third quarter," he said.

Catbagan said the poultry sector was starting to load their farms at this time to strengthen production before December.

The BAI earlier said there was a certain level of tightening in July, or the "third quarter syndrome," the reason for which the agency cannot explain.

Source: The Manila Times