Jamaica Bans Importation Of Meat From The UK
JAMAICA - Jamaica has placed a ban on the importation of all meat and dairy products from the United Kingdom in the wake of the recent outbreak of foot and mouth disease.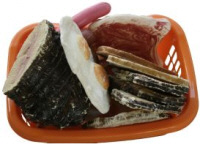 Acting Director of Veterinary Services in the Ministry of Agriculture, Dr. Osbil Watson, says although Jamaica has had a ban on imported beef since 1995, other cloven foot animals such as pigs are susceptible to the disease.

He says the Veterinary Division is maintaining a close watch on the situation in the UK and will enlighten the country on any improvements.

In recent days other countries in the region including St. Lucia, Barbados, Grenada and Suriname have banned meat and dairy products.

Earlier Monday Dominica announced that it too has implemented restrictions.

Last week, the UK government banned the movement of animals within its territory until further notice.
Source: RadioJamaica