New Zealand Poultry Producers Blame Biofuel
NEW ZEALAND - Biofuels have become a contentious matter, prompting United Nations official Jean Ziegler last week to label the converting of food crops to fuel as a crime against humanity. He has called for a five-year moratorium on biofuels.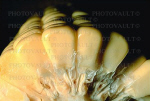 By 2009 the United States is expected to increase corn production by 36% to extract ethanol for biofuel production.

Poultry Meat Producers Society chairman Murray Smith says diminishing food production is driving up the price of grain, which is used for chicken feed.

He says that inevitably means price rises for chicken and egg consumers.

The Food and Grocery Council says Mr Ziegler's comment must be taken seriously and it is time to assess the impact of biofuels on food availability and pricing.

From April, New Zealand aims to have 3.4% biofuel ingredients in petrol by 2012.
Source: RadioNewZealand