Egg Prices Hot Up On Winter Chill
NEW DELHI - The winter time demand has pushed up prices of eggs in North India, especially Nee Delhi.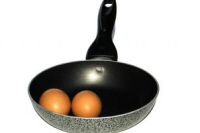 According to market analysts, egg prices have shot up by 20 per cent in Delhi.

The farm gate price of egg has gone up to Rs 204 per 100 pieces from the Rs 170 level on October 1.

The rate touched the season's highest of Rs 212 on November 12 and continued at that level for five days.

In the retail, eggs are being sold at Rs 30 a dozen compared with Rs 24 a dozen two weeks earlier.

Since this is just the beginning of winter, traders expect the egg prices to shoot up to Rs 35 a dozen in the next two months.
Source: CommodityOnline