Japan Temporarily Bans Poultry from South Korea
JAPAN - According to local officials, Japan has temporarily halted poultry imports from South Korea because of a bird flu outbreak among ducks.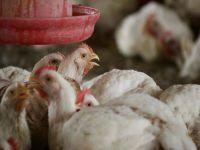 The latest outbreak in South Korea, confirmed Saturday, involved a "low pathogenic" H7 strain, not the deadly H5N1 strain. The flu has not been known to spread to humans.

Regardless, quarantine workers slaughtered about 17,000 ducks at a farm in Gwangju, 205 miles southwest of the capital. Tokyo has asked Seoul for more details about the outbreak.

Japan lifted its most recent ban on South Korean poultry imports in July, prompted by a bird flu outbreak a year ago. Japan imported less than 1,300 metric tons chicken -- only 0.2% of Japanese consumption -- from South Korea in 2006, the Agriculture Ministry said.

The H5N1 strain of bird flu has killed or led to the slaughter of millions of birds in recent years. The flu difficult for humans to catch, but has killed at least 206 people worldwide since 2003, according to the World Health Organization.
Source: Enews