Ritz Fighting In The Corner For Canadian Meat
CANADA - Canadian Minister Ritz has retaliated to recent allegations that Canadian meat is unsafe. Last week the USDA announced that it will be inspecting all Canadian meat exports.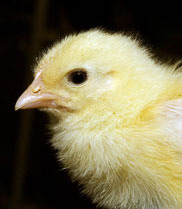 Feeling Unwanted
In a statement issued in response Minister Ritz says, "I have every confidence in the strength and quality of Canada's food safety, and I have strongly stated our Government's disappointment with United States Department of Agriculture's (USDA) decision to temporarily hold and test Canadian beef, pork, and poultry exports to the U.S. We believe that the scope of these measures is not justified nor do they reflect established protocols.

"The Government of Canada is committed to maintaining and strengthening Canada's world-class food safety system to ensure that Canadians and our trading partners can purchase our food products with total confidence. Protecting and promoting the health and safety of Canadians is of paramount importance for this Government, and we highlighted our strong and continued commitment to deliver action on food and product safety in our recent Speech from the Throne.

"The Government of Canada is taking an active role in resolving this issue as quickly as possible to minimize any disruption to the Canadian beef, poultry and pork industries. Canadian Food Inspection Agency officials and I are working closely with our American counterparts toward the normalization of cross-border trade.

"The Government of Canada is delivering results to maintain and enhance Canada's world-class food safety system and make sure it meets the new challenges of a global marketplace."
Further Reading
- To view the letter from the US Food Inspection Service to the
Canadian Food Inspection Agency click here. (pdf format)