2 Sisters Food Group Buys Lloyd Maunder
UK - One of the leading UK and European poultry processing groups, 2 Sisters Food Group Ltd, has bought South West poultry firm Lloyd Maunder Ltd with plans for future investment.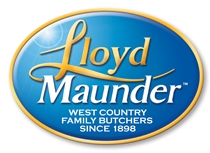 Lloyd Maunder, based at Willand in mid-Devon, pioneered the production of poultry for the retail market 50 years ago. Today it is the UK's leading producer of specialist poultry, retailed in supermarkets nationwide.

2 Sisters Food Group, based in the West Midlands, supplies chicken products to the retail, food service and food manufacturing sectors. It has annual sales of more than £500 million and employs 4,500 staff across 12 sites in the UK, plus operations in Holland and the USA.

2 Sisters Food Group has purchased Lloyd Maunder for an undisclosed sum with plans to expand the business, which already dominates poultry production in the South West.

"We're planning to develop the operation further as a regional centre of excellence for specialist poultry production," said Ranjit Singh, founder and CEO of 2 Sisters Food Group.



"Lloyd Maunder has been a leading light in the UK poultry industry for 50 years and we'll be looking to build on that success. By acquiring such a good production base in the South West, we can now offer national pricing to our customers, but via local sourcing. This is good news for our carbon footprint."
Lloyd Maunder's current directors Peter, Andrew and Richard Maunder are all remaining with the company.
Ultimately this is good news for poultry production in the region," says Andrew Maunder.
"We are all staying on to work with 2 Sisters Food Group, which we hope will help make it as smooth a transition as possible. There will obviously be changes ahead but I believe these will be favourable, creating lots of opportunity over the coming months and years."
Lloyd Maunder employs 800 staff at its Willand site and works with 157 family run farms to produce 500,000 chickens a week. Details of how the 2 Sisters Food Group acquisition will affect Lloyd Maunder will be established in the coming weeks.
The Butchers Shops
Lloyd Maunder's chain of 15 butchers shops in Devon and Cornwall is not included in the 2 Sisters acquisition. These will remain with Lloyd Maunder Holdings and continue to be managed by the current shops team, overseen by Andrew Maunder.

"We are a family of butchers," continues Andrew Maunder.

"It's how the business started way back in 1898. Our shops are currently going from strength to strength and this latest development with the poultry side of the business won't affect their progress."

The Willand Site
While the Lloyd Maunder poultry business has been acquired by 2 Sisters, the land assets at Willand are being leased to 2 Sisters by Lloyd Maunder Holdings. Existing plans to redevelop those parts of the site not used in the poultry operation are still being progressed by LM Holdings.