International Egg and Poultry Review
US - By the USDA's Agricultural Marketing Service - This is a weekly report looking at international developments concerning the poultry industry.
Russia
On December 14, 2007, Russia's Ministry of Economic Development and Trade announced the distribution of 25% of the quotas for imports of pork, beef and poultry meat in 2008. A quarter of the import quota for poultry meat, amounting to 302,900 metric tons (MT), includes 225,350 MT to the United States; 59,100 MT to the EU; 1,250 MT to Paraguay; and 17,200 MT to other countries. The total 2008 allocation for the United States is 901,400 MT. The remainder of the TRQ will be announced by March 1, 2008.

The 25% allocations were based on January-September 2007 import data by individual companies and the full allocation will be distributed in proportion to the amount imported between January 1 and December 31, 2007.

Allocations of 25% of the Quota on Poultry Meat Import (TN VED code 0207) for 2008 (Federal Customs Committee data)


On November 17, 2007 the Russian Customs Service published a new list of ports of entry authorized to hand imports of meat and meat products. The decision to restrict points for meat and meat products imports was made for safety monitoring. The list goes into effect 90 days from the date of publication. Missing from the list was the Baltiysky customs post in St. Petersburg which handles about 80 percent of total Russian meat imports. Many ports in the Russian Far East Customs Directorate and the North West Customs Directorate, were also missing from the list.
Russian Far East: Imports of Red Meat and Poultry Meat, 2002- 2006

Russia: Total Poultry Imports (H.S. code 0207)

In a press release on December 10, 2007 forty-four customs authorities were determined that would be involved in declaring meat and meat products beginning from February 15, 2008. The basic requirement is a temporary storage warehouse located in the area of the customs authority operations that is equipped in accordance with the requirements of the technical regulations legislation. The Far East Customs Directorate and the North West Customs Directorate are currently jointly looking into the issue of amending this list of customs authorities.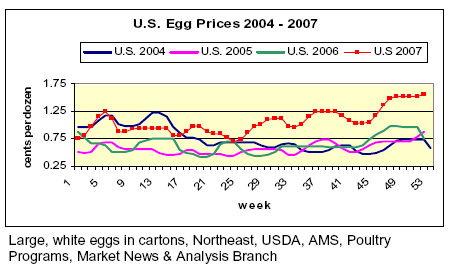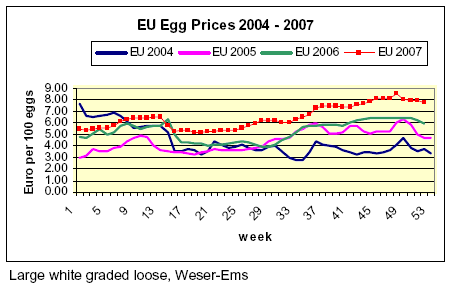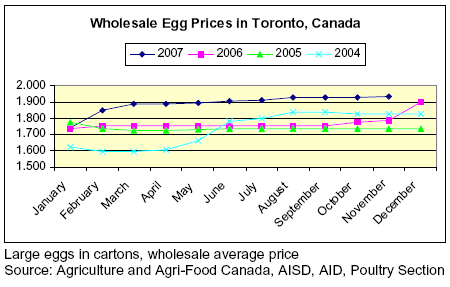 To view the full report, including tables, please click here