New European President for Aviagen
EU - Aviagen Appoints Val Mendeleev as President, European Operations.
Aviagen, the world's leading poultry breeding company, has appointed Val Mendeleev as President, European Operations effective from 7th January 2008.

The position is one which has been newly created to reflect the importance of Europe in Aviagen's global strategy. Mr Mendeleev's main responsibilities will be to lead and develop the European Management Team, ensuring performance and coordination of Aviagen's 3 European Business Units (Aviagen Limited, Ross-EPI and Aviagen Kft) and to continue to grow Aviagen's business across Europe whilst maintaining high standards of quality, welfare and customer service. He will work closely with Aviagen's European distributors and customers.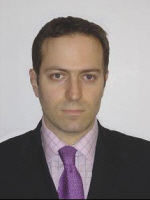 Val Mendeleev, President, European Operations.
The role of President of European Operations has been created to bring together all our commercial activities in Europe and to further enhance our relationship with customers. The new position of Managing Director of Aviagen Limited has also been created and the incumbent will report to Mr Mendeleev. The recruitment process for this role has already commenced.

With the growth of the business in Eastern Europe and the strengthening of teams at all levels of the business, Mr Mendeleev's business development experience and knowledge will help Aviagen continue to grow to meet customer needs.

Commenting on the appointment, Randall Ennis, Aviagen's Chief Operating Officer said:

"Val brings a wealth of knowledge and experience to Aviagen. He has been involved at a high level in a number of pan European companies in which he has gained considerable knowledge and expertise in business development, operations, sales and strategic planning, particularly in the growing Eastern European markets.

Living and working in a number of European countries has given him a unique insight into local cultures, business and politics, which will be of great benefit to Aviagen. His linguistic skills, speaking eight languages, mean that he can communicate effectively with our customers right across Europe."

Val Mendeleev said:

"I am looking forward to joining Aviagen and working within the poultry industry. It is a very complex and challenging industry and that really appealed to me. The chance to make an impact with such a successful, market leading company was one I could not turn down.

My background in developing successful business across Europe means I am very confident about the future with Aviagen. The company has in place a very strong European Management Team and I look forward to working with them to ensure that we continue to provide our customers with first class products and service."

Randall Ennis concluded:

"Aside from his European commitments, Mr Mendeleev will also be part of Aviagen's global Chicken Operating Board, which has responsibility for Aviagen's overall strategy.

There was an extremely comprehensive recruitment process involving a number of Aviagen's Senior Management. There were a number of impressive candidates from a range of backgrounds and experiences interviewed. We believe that in Mr Mendeleev we have the ideal candidate to successfully fill this demanding role."

A Harvard MBA, Val Mendeleev is married with one son and has previously worked in Russia, Germany, France, Austria, Belgium, Poland, Ukraine, Spain, Portugal, Scandinavia, the Balkans and UK.