Aviagen Restructures for Core Businesses
US - The Aviagen Group, the world's leading poultry breeder has announced that the company has been divided into two separate business units: "Aviagen Broiler Breeding" and "Aviagen Turkeys and other Aviagen Operations".
This move has been prompted by the considerable ongoing growth in the business and the need to ensure that resources remain focused on the core operations and their customers.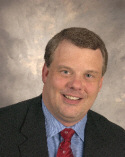 Randall Ennis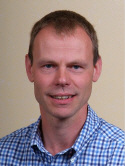 Alfons Koehuis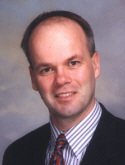 Chris Hill
Under the new structure, Randall Ennis takes on the role of Chief Executive Officer of "Aviagen Broiler Breeding". In this position, Randall is responsible for all chicken breeding and distribution operations.
Chris Hill becomes Chief Executive Officer of the "Aviagen Turkeys and other Aviagen Operations".
CWT will continue to fall under the responsibility of Chris Hill. Alfons Koerhuis who leads the R&D activities of Aviagen has accepted the new position as Chief Technical Officer for both business units.
A holding company (Aviagen Group Holding Inc) has been formed that will coordinate both business units and drive further strategic growth across the Group.
Ian Panton, long term CEO of the Aviagen Group, is appointed Chairman of the newly formed holding entity. Chris Hill will fulfill the role of CFO of Aviagen Group Holding Inc in addition to his other new responsibilities.
Randall Ennis, Chris Hill and Alfons Koerhuis have been appointed to the holding company board.
The holding company structure with two operational units will ensure that the tremendous synergies available across the group continue to be utilized while ensuring each unit focuses on meeting their customers' particular needs.
Commenting on the changes Ian Panton said "This structure allows clear focus on our different customers and gives clarity to our operations. I have worked with both Chris and Randall for well over 10 years and have total confidence in their leadership skills. Alfons brings world leading genetic knowledge to our team.
This restructure also allows me to take a step back from the operational side of the businesses and concentrate on the strategic interests of the group".