Grimaud and Newsham Form Strategic Alliance
US - Newsham Choice Genetics and Groupe Grimaud have entered into an agreement to form a long term strategic alliance.
Newsham based in West Des Moines, Iowa, USA is currently the second largest supplier of swine genetics in the North American market.

French based Grimaud is the second largest multi-species poultry genetics group supplying customers in more than 100 countries from its European, US, Brazilian and Asian facilities.

Under the terms of the agreement, Grimaud takes an important interest in Bucolica BV, the Netherlands based company holding a major interest in Newsham.

The Newsham original ownership: Bucolica, the Mitchell family and key Newsham employees remain in control.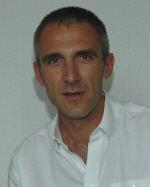 Frederic Grimaud
Newsham said that the alliance strengthens the company's acceleration of its business development outside North America and seeks synergies in the field of research and development.

Jim Schirmer, Newsham's director of marketing said that both Groupe Grimaud and Newsham have a deep dedication to providing superior genetics to their customers.

"These are in part achieved through intense research and development. When this hub is at your core, the fit may indeed be an easy one or at least one that makes sense," he said.

Newsham Choice Genetics has extensive experience in the North American market, supplemented by the recent acquisition of Monsanto Choice Genetics. Newsham continues to interact with Monsanto through a research alliance.

The company said it will continue to develop its R&D and commercial activities in the swine genetics business through maintaining the original focus on North America as well as pursuing selective expansion in new markets in collaboration with the global network of Grimaud.

Mr Schirmer added that the alliance was many faceted and one aspect was the potential to accelerate the company's global growth.

"Though Newsham has a primary focus on North America, we do already have loyal customers around the world. We wish to expand our global presence," he said.

This latest alliance with Grimaud is not expected to see any structural changes at Newsham.

Grimaud's investment in Bucolica occurs through its new holding, "Pig Genetics Development Company", which will be the vehicle for its development in the swine genetics business particularly in Europe and Asia, headed by Pieter Seghers, who has extensive experience in this industry.

Frédéric Grimaud, president of Groupe Grimaud said: "I am very pleased with this agreement. It fits perfectly with our long term strategy to develop a global animal multi-species genetics group. This alliance brings a new promising dimension into our Group."

Brent Mitchell, Co-CEO of Newsham said: "Newsham Choice Genetics has excellent products and technologies, which now can be offered to the pig industry on a worldwide basis through the alliance with the Grimaud Group."

Mark Weaver, Co-CEO of Newsham added: "We expect further synergies from this alliance. Both groups have a strong focus on technology, and we believe that the interaction of the two independent science based teams will lead to new R&D results."